10 Years of JCH: 10 Favorite Cameraporn Shots
Anniversaries are always a good opportunity for reflection so for 10 years of JCH, why not travel back in time and pull together our 10 favorite cameraporn shots. Over the last 10 years there have been some really special cameras come through the doors of JCH and it is remarkable to see how we have developed (badum tish) over the years. So many in fact that putting together a list of our 10 favorite cameraporn shots has ended up being quite the challenge. But we persevered and found what we think are our favorites. So, in no particular order, here they are.
Leica Takahashi M4 MS Optical Collection
This camera was really special. It was painted in a special style by famed Japanese painter Takahashi, it is surrounded by a collection of MS Optical lenses, of which I only have a couple of now as I pared down my collection. This camera went to a very happy home. You can read more about the camera here.
A pair of 'Dream Lenses'
This pair of Canon 50mm 0.95 'dream' lenses were converted by Miyazaki san many years ago. The black Leica is my MP-6 and the greenish one is the JCH 'Patina' M4, a custom piece that you can read more about here.
The Hasselblad 503CX CF 'Golden Blue' 50th Anniversary Camera
This camera came as a set of 3 very special blue and gold cameras. And the requirement was that the set not be broken up, so we sold them together, but not before we got some very tasty pictures of this incredible camera. You can see the full set here.
The Mamiya 645 Color Edition Stormtrooper
This camera was part of a set of special color edition Mamiya cameras that were released by Mamiya. We managed to get most of the collection, but not all. You can see more images of the others here.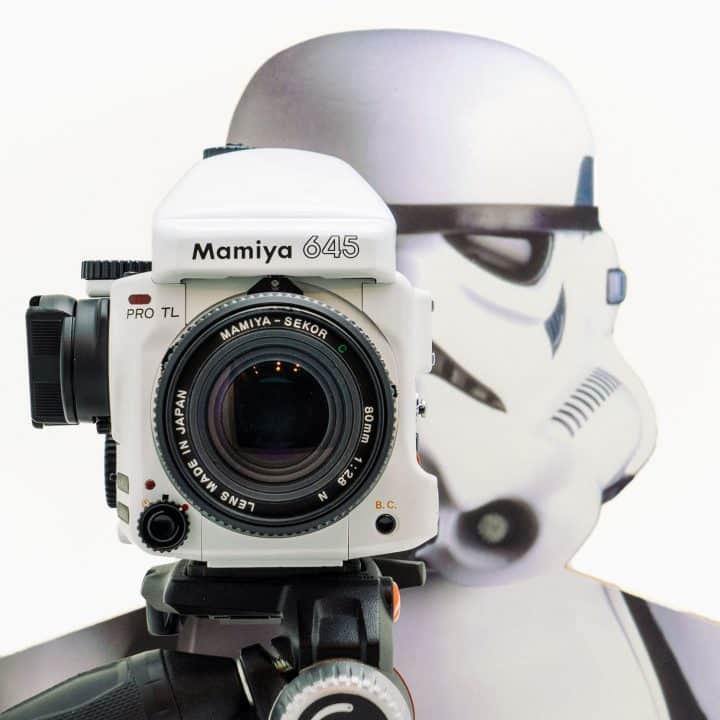 The Sean Flynn Leica M2
Probably one of the most special cameras I ever found. This one had a lot of meaning for me and I was really disappointed to find that the camera was sold on auction, against the wishes of the family.  You can read more about this camera here.
The Mamiya 645 Color Edition Mellow Yellow
This one another of the cameras in the Mamiya color edition series. All of these cameras were made by Mamiya, they were not custom cameras and were available individually, with 9 cameras to collect. You can see more images of the others here.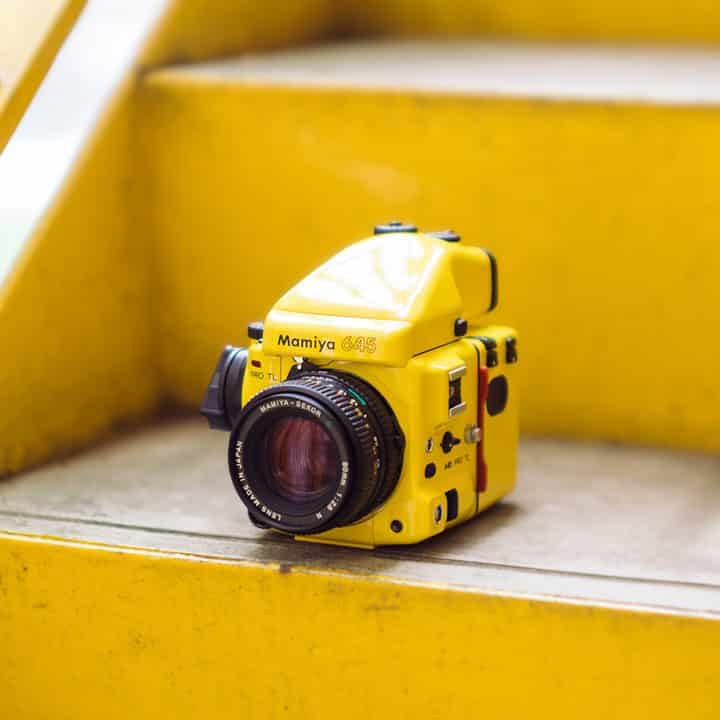 The Canon QL17 Pyramid
When we made this image we had a bunch of QL17's. I had been collecting them for a while and it got the point that things were getting out of hand. I had way too many to be keeping them all. So I had them all CLA'd and sold them off. But before they went we simply had to get this image, it would be rude not to.
The Nikkor 13mm f/5.6 Ai-s Fisheye
This was a real score for me. Back when I was just starting JCH I was able to find this, the holy grail of Nikon lenses for many. The incredible 13mm f/5.6 Ai-s Nikkor. You can read more about this lens here.
My Rangefinder Collection
This image is from a long time ago. Back when I was just starting JCH, and all of these cameras were actually mine. When I was still searching fro the camera that I eventually ended up with, I cycled through a lot of RF cameras. Once day I had them all out of the dest and thought to myself that I really needed to get a shot of them. And here it is. I only have one of these cameras now, can you guess which one?
The Fujinon 5cm 1.2 S mount
This one was very interesting. I found an S mount Fujinon 5cm 1.2! Which was never released for sale. Almost all of them were LTM, but this one was an S mount. It turned out to be a prototype made by Fujinon of which only 8-12 lenses are known to exist. Seriously cool.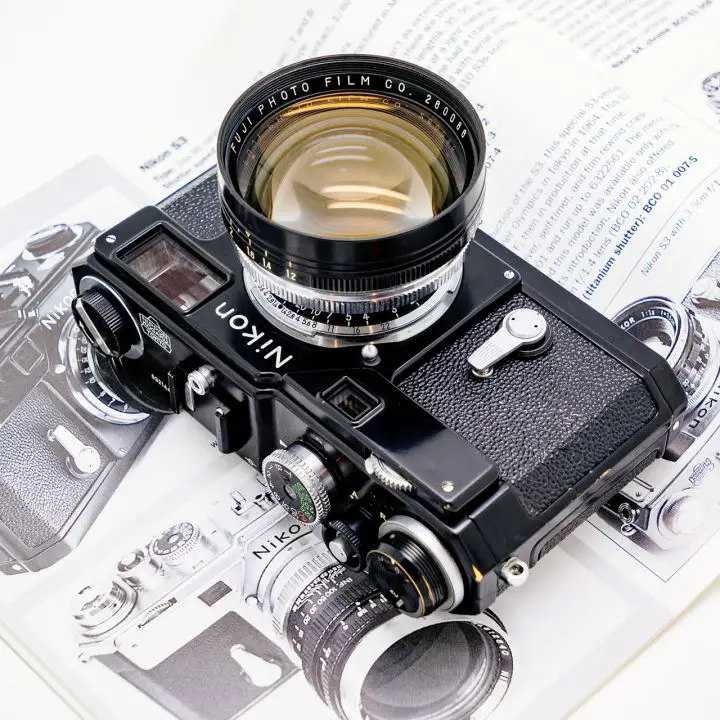 So those are our favorite 10 Cameraporn shots from the last 10 years. You can see more images over on Instagram or Flickr.
Which one is your favourite?
JCH