The JCH Leica M2 Patina Edition *Update*
You might remember the Patina edition camera that I had made last month. Well, I felt that it wasn't finished and it wasn't really looking the way I had really wanted, so I went back to the drawing board and now it is finally complete.
Last month I wrote about the Patina effect camera that I had created for me by Kanto, and many people remarked how it looked incomplete or unfinished. This was my feeling too. So I decided that it needed to go back and have a few extra things done to it.
And Kanto got them done in record time too.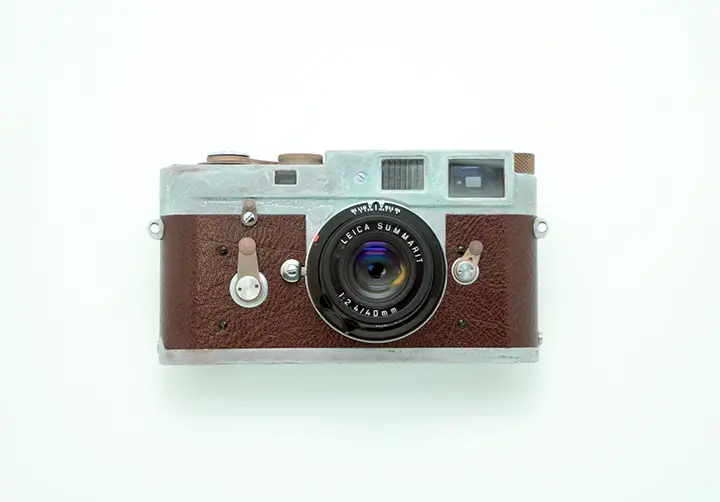 When I commissioned this camera I was hoping for something with a 'steampunk' type effect, but it wasn't really there in the previous version. So, I had the original leatherette removed and had it replaced with a dark brown soft hide leather, giving it a much more worn effect that compliments the green nicely.
I also decided to have the dials stripped to the brass. Some suggested shiny dials and levers, but I thought it would look much better with unpolished ones that would take a shine over time with continued use. This has given the exact effect I had envisioned when I decided I wanted to push the boundaries of what could be done in customizing a classic Leica.
Divisive
And it seems this camera is really divisive too. I have had some people calling it heresy and others saying it is the most beautiful camera that they have ever seen. I am happy that I have been able to finish the camera the way I had wanted it. Now I have to decide as to wether I keep it or sell it to fund the next project.
What do you think? Something you would use, or would rather be seen dead with?
If you would like to get a camera like this (or something even wilder) made for you then contact me and we can make it happen.
Please comment too. What camera would you do and how would you do it?
Thanks
JCH