Welcome to JCH, where you can hopefully find your perfect film camera or lens. 
My name is Bellamy Hunt, AKA Japancamerahunter. I live in Tokyo and love exploring the city, taking pictures and sharing my photographic knowledge with people. Nowadays I am pretty busy sourcing film cameras and working on film, so I cannot meet everyone that comes to Tokyo, but please say "hi" if you see me out and about.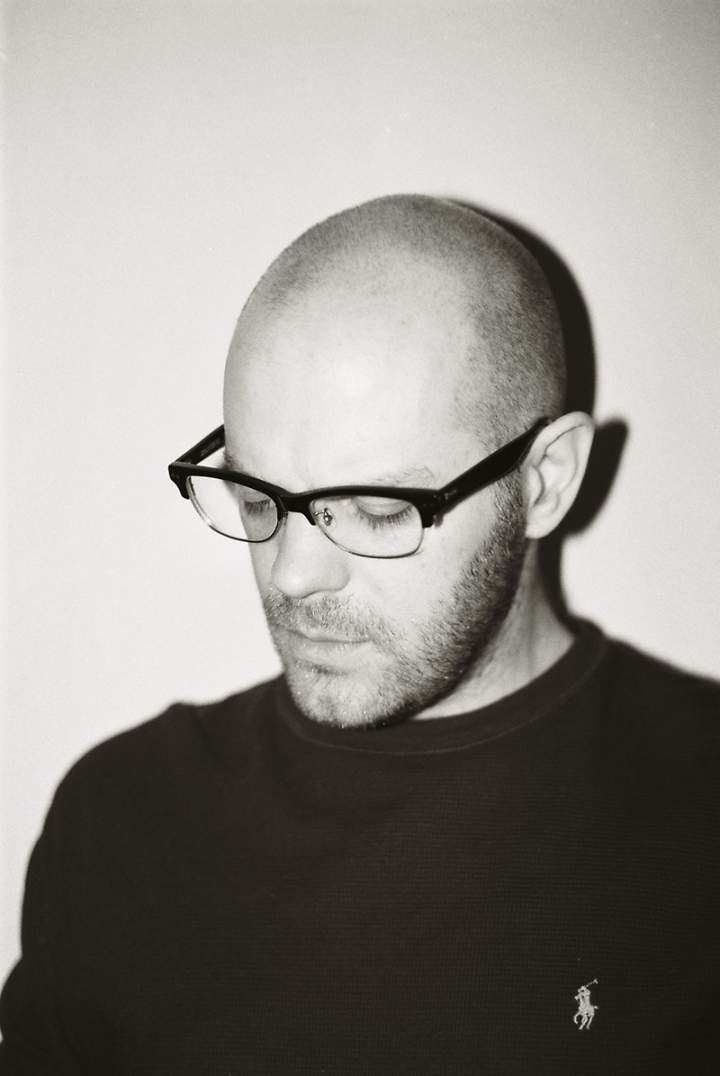 Picture by Keichii Kondo, shot on StreetPan Film.
I source quality film cameras and other photographic equipment from Japan to customers around the world. Having built strong connections in the film camera industry over the past several years as a buyer and broker in Tokyo I am able to quickly and expertly meet the needs of each customer on an individual basis. No matter what it is you are looking for Japan has it, and I can find it. Contact me here to learn more.
Now then. There are lots of questions about what I do. Which I have answered in some cases. But just in case you missed them then you can follow the links here:
This is why I do what I do
Things you should know about JCH
Rangefinder cameras, what you should know
Find me a camera Mr. Camerahunter
I am not like e-bay, let me tell you why
Are you visiting Japan or planning to visit? Then you should read my shopping guides to Tokyo. They can help you find something great:
Part 1
Part 2
Part 3
Complete shopping guide to Tokyo
Perhaps you want to learn a bit more about certain cameras:
Premium compact camera buyers guide
Why Rangefinders?
The Canon QL17 review
The Bronica RF645
Rangefinder cameras, what are your options?
Medium format buyers guide Pt.1
Medium format buyers guide Pt.2
Medium format buyers guide Pt.3
The Konica Auto S2
The Konica Recorder
The Konica Big Mini
The Contax T2
The Ricoh GR buyers guide
The Leica M5
The Leica CL
5 reasons you should invest in glass
Perhaps you want to learn some film developing techniques?
Developing colour film is not as hard as you think
A film shooters guide to film pt: 3 – Developing
The best developer is the one you have with you
How to develop your black and white films at home: A beginners guide
Developing your own film – A how to guide
Want to know all about Leica cameras?
What is the best Leica M for you?
Why I think the M6 is the best Leica Rangefinder
Leica buyers guide
Dan K is one of our most prolific writers on the site and his pieces are extremely popular
Film for the digital photographer – Cameras
Film for the digital photographer – Film
Film for the digital photographer – Technique
Dan K's top ten manual film SLRs
Your first 10,000 photographs may be some of your best
Shooting film AND digital
A buyers guide to e-bay
Perhaps you are going to visit Hong Kong sometime soon? I love HK and I made a buyers guide for there too:
Part 1
Part 2
Part 3
What about Magazines and books? Well, I want them and I want to share them with the world.
Photography zines and books
Want to get a lens converted? Look no further…
Miyazaki lens conversions
Or even get your camera repainted…
Camera repainting and modification
Are you interested in participating on JCH? I am always looking for writers who have something to contribute to the site:
Would you like to write for Japancamerahunter?
Want to read through all of the bag shots? Well, they are all here, but you will need a while, there are loads…
In your bag
I also take pictures sometimes and some of my images can be seen on flickr. You can also follow me on twitter .
Oh and I have a tumblr too.
Some tiresome details about my pictures Please don't use my images without contacting me first. Taking peoples pictures is theft and this is part of my job. I am very reasonable about use, so please contact me and we can work something out. Thanks very much.
Privacy
Now this is a biggie. I know it is terribly boring, but it is rather important.
JapanCameraHunter respects the right to privacy of its readers and is committed to protecting the information collected through this website and associated platforms – known as "JapanCameraHunter" from here on in.
This privacy policy explains how JapanCameraHunter collects, stores, and uses the information you provide when you access, engage with, or log-in to the website and any other platforms and services operated and managed directly by JapanCameraHunter.
I am not particularly good at legal mumbo jumbo, so this has been written (by someone in the know) to be as easy to understand as possible. Basically I am really really serious about your privacy as I am about mine, so here are the details.
Excuse the caps lock, but this is important enough that it needs to be a bit shouty.
---
BY USING, REGISTERING OR OTHERWISE ACCESSING ANY SERVICES PROVIDED BY JAPANCAMERAHUNTER, YOU AGREE TO THIS PRIVACY POLICY, THE ASSOCIATED TERMS OF USE AND COMMUNITY GUIDELINES.
THIS MEANS YOU PROVIDE EXPLICIT AND INFORMED CONSENT TO A CONTRACT WHICH INCLUDES THE COLLECTION, USE AND PROCESSING OF YOUR DATA AS DESCRIBED BELOW.
IF YOU DO NOT AGREE TO THIS PRIVACY POLICY, PLEASE DO NOT VISIT, USE, REGISTER TO OR OTHERWISE ACCESS ANY SERVICES PROVIDED BY JAPANCAMERAHUNTER.
---
Normal volume is resumed.
The following sections discuss what kind of data JapanCameraHunter collects, how it's used and what you can to to protect the information you share online.
TRACKING TECHNOLOGIES
Like the vast majority of websites today, JapanCameraHunter and partners used to deliver associated services such as newsletters, advertising, survey forms, etc., use cookies and/or similar technologies to analyze trends, track users' use of the website, administer the website, and gather basic demographic information about its readership. Though I do try to do this as little as possible.
Even if you register as a contributor or ad-free subscriber of the JapanCameraHunter website, this tracking data is anonymized, so individual user behavior cannot be seen.
The kind of usage data that are typically tracked goes along the lines of:
"Today, X number of people came to the website and viewed Y number of pages. The average time spent reading an article was Z minutes. And most of the people who read article A came from country B using a tablet device"
You can control the use of cookies and other website analytics tools in your web browser.
Aside from usage information, JapanCameraHunter also gathers certain technical information automatically in its server logs.
This information may include your IP (Internet Protocol) address, web browser type, ISP (Internet Service Provider), the web pages you came from, operating system, date/time of your visit, and/or click data. As with the usage information, this data is anonymised at the source and used to analyze trends and administer the website.
COLLECTION AND USE OF PERSONAL INFORMATION
Depending on what you do when you visit or use JapanCameraHunter, the platforms used to deliver the service may ask to collect your name, email address and social media details – but only with your explicit consent.
For example:
…when you sign up for a newsletter: your name, email address and subscription preference will be requested. That is, if I ever get around to making a newsletter.
…when you leave a comment on the website, you will have the option to use one of your social media accounts, or your email address to leave that comment.
Some article pages may also contain links to forms or embedded versions of those forms (currently provided by Google). These forms are used by JapanCameraHunter to capture votes on specific community events, submit data and submit articles.
Authors and contributors to this website have dedicated user accounts, which contain their full name, email address and other social network links. This information is not shared.
You have full control over what information you do and do not submit using these forms and their usage and privacy statements are available over at a dedicated hub at Google
SHARING YOUR INFORMATION
JapanCameraHunter may share your information with third parties in order to provide additional services to readers.
These companies are authorized to only use the information you provide as necessary to provide these services to us. A good example of this is email newsletters which are delivered through a third party.
PERSONAL INFORMATION: ACCESS, RETENTION AND CHOICE
If you want to know what (if any) information about you is stored by JapanCameraHunter, just send an email to [email protected] with your request.
You can sign-up to receive newsletters and other email communications from JapanCameraHunter. If you would like to discontinue receiving these communications, you may update your email preferences by using the "UNSUBSCRIBE" link found in the email.
You can also request the same by sending an email to [email protected].
ADVERTISING
JapanCameraHunter shows advertising to all website readers. Currently there is no subscription opt out package for removing adverts on JapanCameraHunter.
Ads are provided by a third-party partner who may use cookies or similar technologies to provide you with advertising based on your browsing activities and interests.
If you wish to opt out of this "interest-based advertising" click here to find out more. You should be aware that other websites and social media platforms have their own "interest-based" advertising systems, so in this case, JapanCameraHunter can only offer you help for one part of a much larger system.
LEGAL COMPLIANCE
In certain situations, JapanCameraHunter may be required to disclose personal data in response to lawful requests by public authorities, which could include a requirement to meet national/international security or law enforcement requirements.
SECURITY
The security of your personal information is extremely important. JapanCameraHunter follows generally accepted standards to protect the personal information submitted to us, both during transmission and once it is received.
If you have any questions about the security of your personal information, email [email protected].
READER SUBMISSIONS
Here are the community guidelines for those of you that comment on the site.
I have always considered JapanCameraHunter a community and have hoped for the highest standards from my readers. I want JapanCameraHunter to be a place where we can share ideas and opinions equally and without prejudice.
As a reader of JapanCameraHunter you help to bring new ideas and opinions to the site. Your actions help to shape the community and help people come together over their shared passion.
Of course, this basically means that you should be respectful and cool to one another. But it does need to be explained why.
This document give you everything you need to know about JapanCameraHunter's community standards.
COMMENTING ON ARTICLES
All readers of JapanCameraHunter can freely comment on all JapanCameraHunter content at the bottom of each article page (the comment box appears under the heading "Leave a Reply").
To comment on the site you must manually enter your name and email. Your email address will never be published.
There's no assumption that your comment will support JapanCameraHunter's views or position entirely. This position it to pay respect to you and your individuality. By the same measure, you should show the same respect to other readers of the site.
Not all comments on JapanCameraHunter are moderated but they are monitored. Comment moderators reserve the right to delete comments without notification or explanation; and to report threatening or illegal behaviour to the relevant authorities.
The kinds of comments the moderation team will flag for deletion include:
Those deemed to be spam or solely promotional in nature.
Those including profanity, containing language or concepts that could be deemed offensive. This may include abusive, threatening, pornographic, racist, offensive, misleading or libelous language.
Those which attack an individual directly, as well as those comments which harass other contributing authors.
PERSONAL ATTACKS, HATE SPEECH AND INCITING VIOLENCE
In this modern age we seem to have lost the fundamental understanding of the difference between lively debate and personal attacks. But it is very clear really. You can agree or disagree, but you cannot attack the individual. Comments that are abusive to other commenters or our authors will not be tolerated.
Sexist, racist, homophobic, and other discriminatory language or views are not tolerated on this site under any circumstances. Seriously, if you have views like this you need to go and have a good long look in the mirror. The same goes for comments which are defamatory, malicious, threatening, false, misleading, offensive or abusive.
Comments which incite violence or appear threatening, or harassing will also be deleted, those users will be banned and details of the commenter will be passed to local authorities.
BAD LANGUAGE OR INDECENCY
Swearing is ok, I have been known to have a potty mouth sometimes, but let's keep it reasonable. Strong swear words will be subject to moderation and normally deleted. Tying in with the previous section, any super offensive swearing directed at another user will be deleted. There's no secret that banning bad language raises the level of debate, please keep it clean.
PRIVACY & IMPERSONATION
Respect the privacy of other commenters and don't include personal details – addresses, emails, phone numbers, etc.  Do not impersonate another user or reader in your comment.
LINKS AND URLS
You're welcome to include a link to another website in your comment but please be sure the content complies with these community guidelines and is on-topic. Any comments including unsuitable links will be deleted. JapanCameraHunter does not endorse any third party links unless expressly stated.
COPYRIGHT AND LIBEL
Comments deemed potentially defamatory or in breach of copyright, or libellous will be deleted. You are responsible for your comments and JapanCameraHunter will not accept any liability for their content or accuracy.
By contributing a comment you are agreeing to all the above and warranting that your comments are not defamatory, obscene or in breach of anyone else's rights. This means generally that you must own the rights in everything you submit or must obtain permission from the rights owner to submit the material.
SPAM
Comments intended to sell a product or promote commercial interests will be deleted.
YOUR PRIVACY
All information collected by JapanCameraHunter is subject to this the privacy policy outlined above.
INDEMNITY
You agree to defend, indemnify, and hold JapanCameraHunter, its officers, directors, employees, agents, licensors, and suppliers, harmless from and against any claims, actions or demands, liabilities and settlements including without limitation, reasonable legal and accounting fees, resulting from, or alleged to result from, your violation of these Terms of Use.
CHANGES TO THIS POLICY
This policy will be updated periodically to reflect the way your information is collected and handled, or when new services/partners are used who make use of it. Updates will be sent out to readers who have a newsletter subscription, and they will also be reflected on this page.
QUESTIONS
If you have any questions or feedback on this privacy policy please email: [email protected].
OK, phew, you deserve a cookie for making it through all of that lot. But thank you for being part of the site. It means a lot to me. Be sure to come back, there is always something interesting going on.
Cheers
JapanCameraHunter