Welcome to Japan Camera Hunter, a one stop shop for film photographers and camera lovers. Founded in 2011 by Bellamy Hunt as a camera sales site, JCH has become one of the leading online resources for film photography news and information about film cameras. The JCH brand has also expanded to film manufacture, photography product sales, apparel, repairs and collaborative marketing.
At JCH we aim to source and supply the highest quality cameras, lenses and accessories. We not only source cameras but also sell directly from a curated selection of items.
You can see the list of our cameras and lenses for sale here.
We also source quality film cameras and other photographic equipment from Japan to customers around the world. Having built strong connections in the film camera industry over the past several years as buyers and brokers in Tokyo. We are able to quickly and expertly meet the needs of each customer on an individual basis.
If you would like use our services please Contact us here and we can assist you.
We have an online store selling JCH goods including film, film cases, camera accessories, apparel and MS Optics lenses. Online store.
The JCH team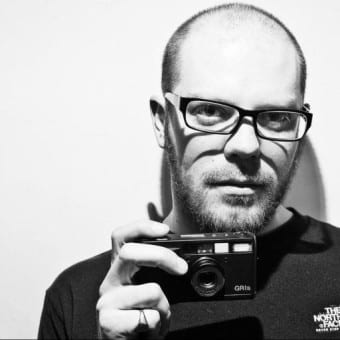 Camera hunter, photographer, camera geek, Tokyoite and Englishman all rolled into one gracefully balding package. I have been living and working in Tokyo for 15 years now and it is my home. Tokyo is heaven for cameras and I know the secret spots and special places. Let me be your 'camera enabler'.
Bellamy is responsible for sourcing and curating sales of cameras and lenses, dealing with enquiries and being the less than beautiful face of the JCH youtube channel.
Phởtographer / Cinematographer, originally from the SF Bay Area. I've been in Japan for 11 years, initially as a graphic designer for a major ad agency then after the earthquake said f this s, became a freelancer and never looked back.
Michael the in-house designer, photographer, reviewer and meme lord for JCH on Instagram.

Jesse Freeman is a visual artist and writer based in Tokyo, originally from Maryland. He has been in Japan for 13 years. His mediums include photography, filmmaking, collage, and ikebana under the Sogetsu school.
Jesse  runs the submissions, new articles, marketing and trying to figure out the JCH Tik Tok.
Are you interested in participating on JCH? We are always looking for writers who have something to contribute to the site:
Would you like to write for Japancamerahunter?
Thanks
Team JCH