Camera Historica: The Sean Flynn Leica M2
This is a story about a camera, a rather special camera. Every camera has a history, so they say. But it is not all that often that one has such a rich and documented history. One that was thought to be lost but has been found again. This is the story of the Sean Flynn Leica M2.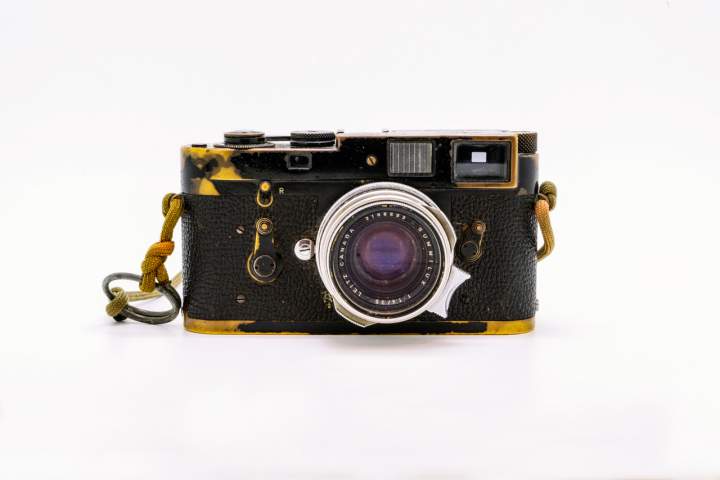 I have been very lucky throughout my career to have found some amazing cameras, but every now and again you come across something that sets itself apart. This is one of those cameras. The vast majority of the cameras I see have no record, you literally have no idea where they have been. But this camera is different, it has a well documented history that was thought to have been lost. But through a bit of digging and a lot of luck the history of this camera has revealed itself.
This really is a story of serendipity. I was offered this camera earlier this year by a representative of the Flynn family. As soon as I was told about the history of the camera I knew exactly who would want it. One of my clients has a particular taste for cameras with a history and this was the camera for him.
But first we should go back and talk a little bit about Sean Flynn.

Who was Sean Flynn?
Sean Flynn was the only child of the famed actor Errol Flynn & Lili Damita and was well known for his work as a photojournalist covering the Vietnam war. Flynn worked closely with special units in Vietnam and Cambodia, capturing incredible images of the war. Many of his images would be considered to be the raw view of an especially brutal war.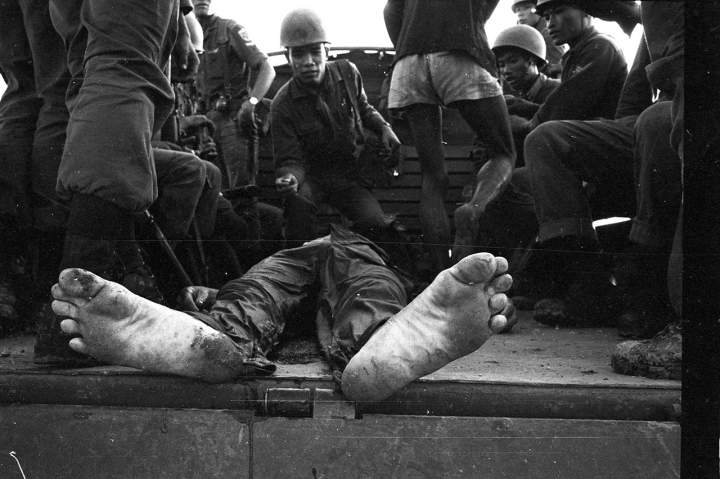 Flynn even parachuted into war zones with the unit he was embedded with, working side by side with the soldier to capture extremely compelling images.
In 1970 he was kidnapped in Cambodia whilst on the way to an assignment with fellow photojournalist Dana Stone and was never to be seen again.
There were reports that both Flynn and Stone were kidnapped by the Vietcong and then handed to the Khmer Rouge before being executed, but remains were never found. Flynn's mother spent her life and fortune trying to find a trace of her son, but sadly it was to no avail. Sean Flynn was declared legally dead in 1984.
Upon his disappearance Sean Flynn apparently left behind an apartment in Paris which contained a number of his belongings, most of which went back to the hands of his family and friends, though there is some dispute about this as it seems there were a number of belonging that were missing. One of the pieces that did go back was this camera though. The camera. Sean Flynn's Leica M2.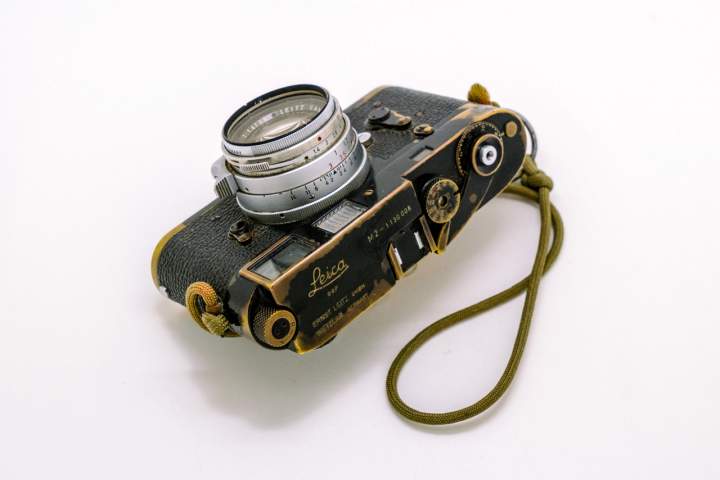 The Camera
This is Sean Flynn's Leica M2, with a Steel Rim Leica 35mm Summilux and a strap that was hand fashioned from a parachute cord and a hand grenade pin.
One of the reasons that makes this camera so special is that we absolutely know where it has been, who it belonged to and what it has been doing. How do we know this? Because the camera has been doing nothing, absolutely nothing. This camera has been tucked away in a dark corner for more than 30 years. But recently the family finally decided that a new home should be found for it, which is when they found me.
This mean that the last person to use the camera was in all likelihood Sean Flynn. To me that makes this camera really special. The camera has a beautiful patina, from heavy usage. But it also has grime, grime that could well have come from Sean Flynn handling the camera. There is dust too, but I would not dare wipe it away. You can see the memories and the marks on the camera, and you can attribute them to someone, which is amazing.
This is an important camera due to the nature of ownership, and with that comes a certain amount of responsibility. A camera like this is an important piece of history and needs to be treated as such. Fortunately I had someone in mind whom I knew would be the perfect person to take care of this remarkable piece.
And this is where the serendipity kicks in. It turns out that the new owner of this camera was not only aware of the history of the camera, but he was friends with Frank Palmos who knew Tim Page.
Tim has been instrumental in helping piece together the history of this camera for us. Tim confirmed that this is the camera that Sean shot with in Vietnam, as he remembers sitting with Sean in 'Frankie's House' as Sean made the strap for the camera from the parachute cord and pin: "We used to have arts & crafts sessions where we would customise our field kit and equipment". He also very kindly provided images taken of Sean with the camera and pictures that Sean had taken with the camera which you can see here.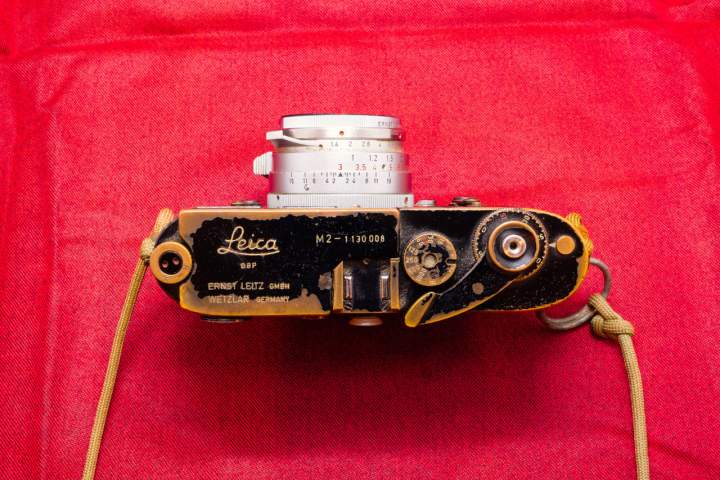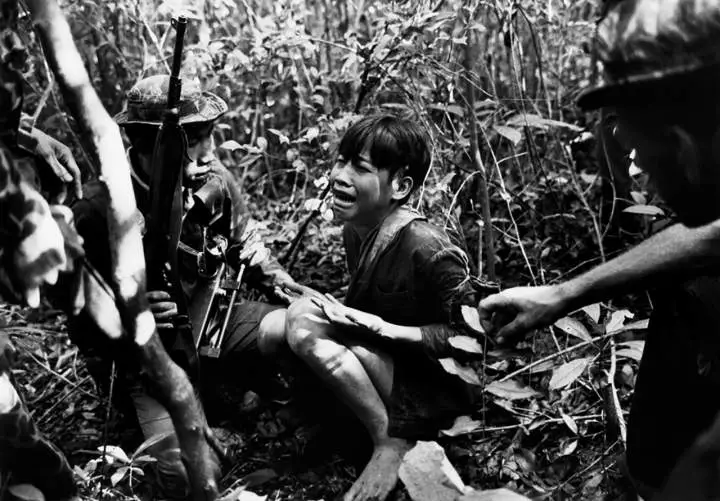 This was a major discovery, that we actually have a record of the camera and images taken with the camera. But it was about to get even better. You see, it turns out that this story started when a photographer in the USA found Sean Flynn's bag at an antique show in Atlanta. Tim Page was sent the bag and it is in his possession, soon to be re-united with the camera.
What's next?
So this is where the story ends, right? Will the camera be locked up in a collectors cabinet, hidden from the public eye to be forgotten? No, this camera is far too important to have that happen. This camera is going to be the centerpiece of a retrospective show of Sean Flynn's work, and the work of other photographers that knew Sean Flynn.
The camera will be featured with the bag and prints of Sean's, Tim's and others work at shows in the Leica store in Hanoi and at a government house in Ho Chi Minh city.  There is the possibility of the show touring to other countries in the future. The camera will reside in Saigon with its owner.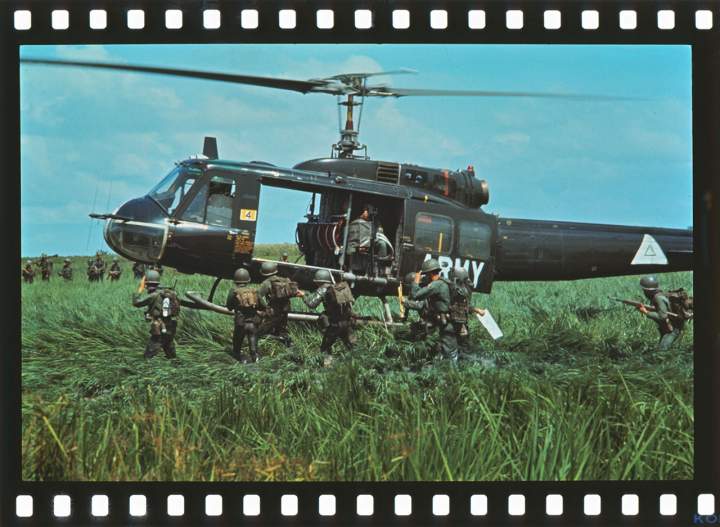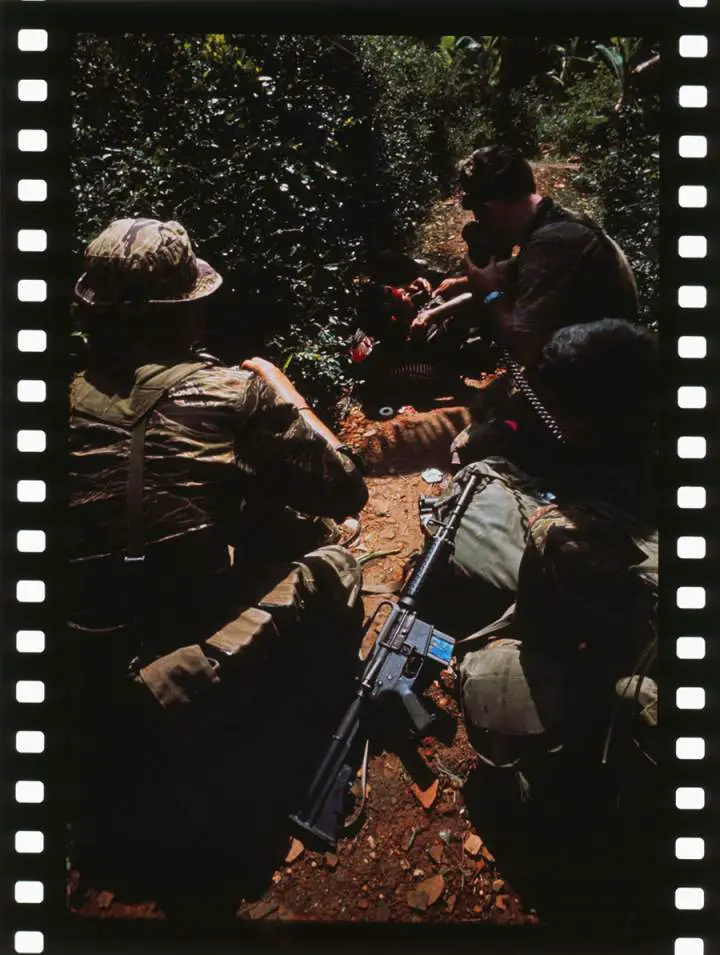 The camera survived Vietnam, Cambodia, PNG, Indonesia, the 6 Day War in Israel and Eurotravels.  Fortunately, Flynn did not have the camera with him when he was captured in the Parrot's Beak of Eastern Cambodia, near Chi Pou on April 6th 1970 with fellow photographer Dana Stone.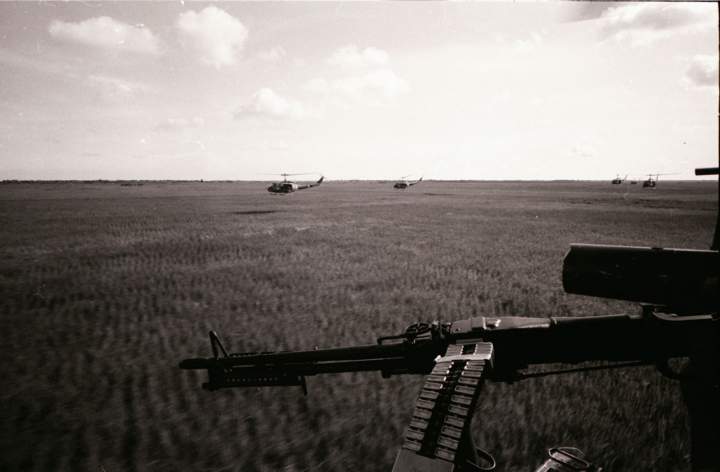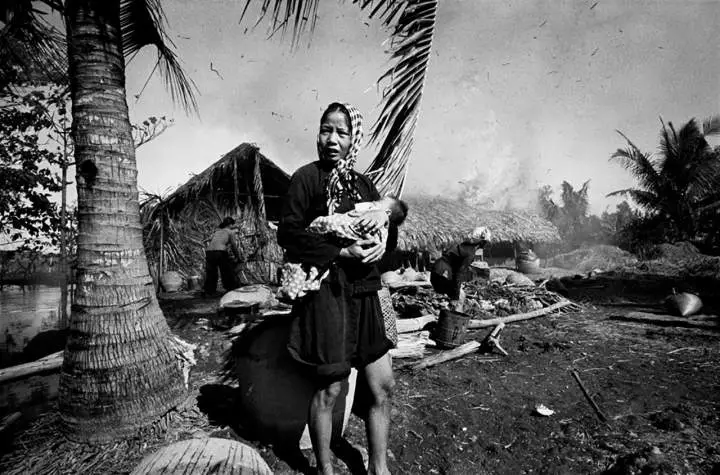 It is an honour to have been able to be a part of this incredible story. Finding cameras is always exciting, but this one is a once in a career event. I will be attending the shows in Vietnam in the coming months, and I am looking forward to meeting the photographers that worked with Sean Flynn and knew him.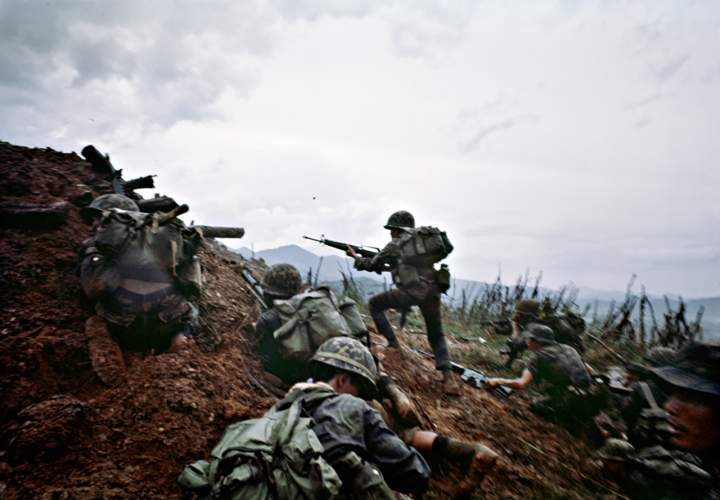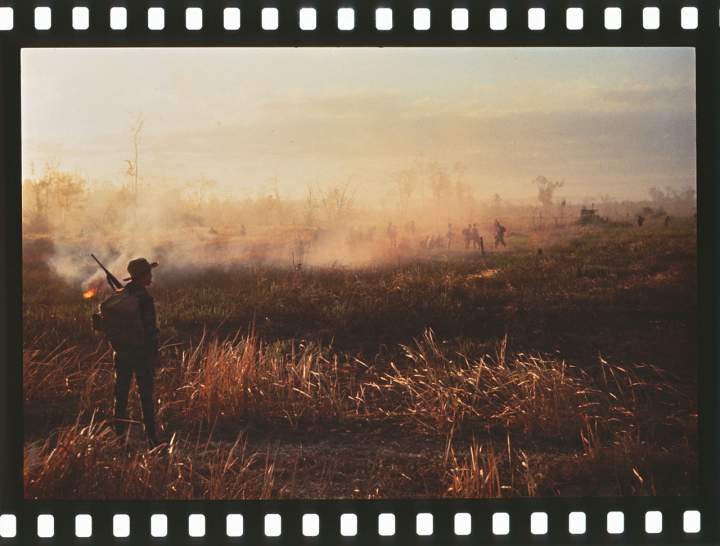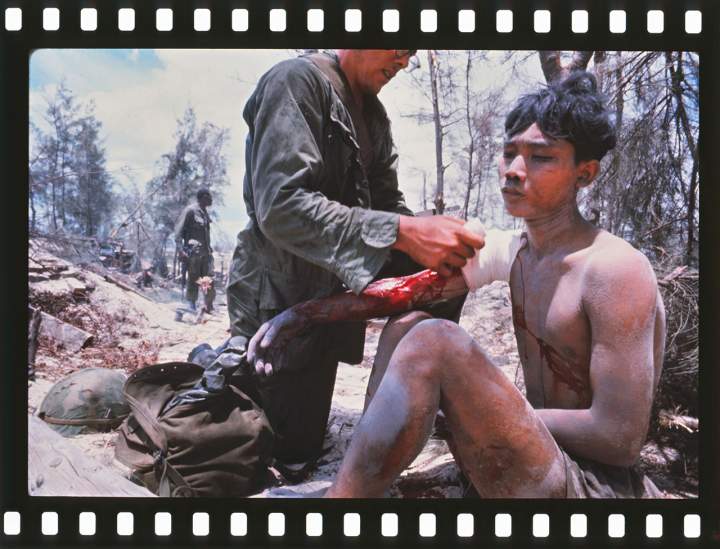 I would like to extend my sincere thanks to Chad Kiser www.sea41film.com for helping me to work with the Flynn family. And to Tim Page www.timpage.com.au for assistance with the images you see here. All images used with permission. No reproduction without prior consent.
https://www.billybeachphoto.com/billy-beach-photographer-blog/2018/1/15/a-very-special-camera More information here as to the backstory of the M2.
Helping to put something like this together is what makes my job so rewarding for me. Seeing the life of a camera so special is an exciting and emotional experience.
I am always on the lookout for cameras with a history and a story to tell. Drop me a line if you have one or know someone that does.
JCH