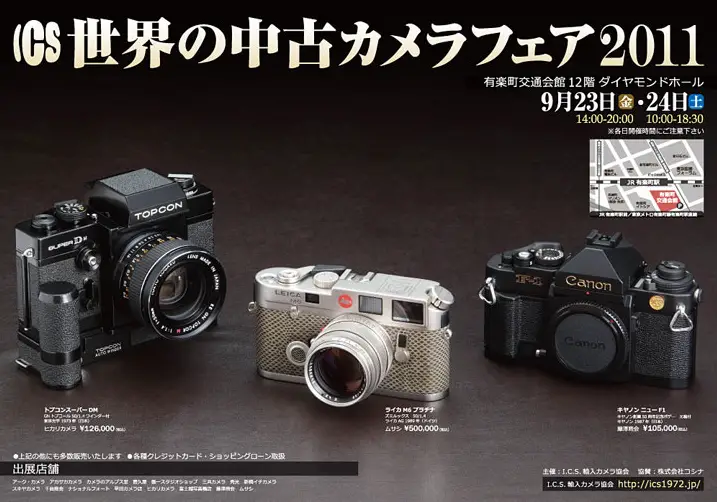 Get your wallet ready, there is a fair in town
That's right, it is time again for the ICS used camera fair. There are a lot of camera fairs in Tokyo, but this one is considered to be one of the premium ones. The Imported Camera Society began in 1972 as a group of camera traders whose primary interest was the sale of imported cameras. Over time this group expanded to 22 member companies, although now there are 19. They have three shows a year, the main one being in Matsuya Ginza. This show will be held in the transportation building in Yurakucho, Tokyo. This is a short fair, only being held for two days, but it is still significant.
I shall be there almost all day on the Friday, if anyone is coming along you can drop me a line and we can meet up. If you cannot make it and there is something that you really want from the show then let me know and I can try to get it for you. There are going to be a lot of items that will not be regularly available, so this is a chance to get something cool.
See you there,
Japancamerahunter