HAND-ME-DOWN HEROES : NO. 10
We love cameras. We love geeking out about their wiz bang specs, elaborate craftsmanship and proudly share/boast about our technical and ergonomic marvels. This series however, will open the aperture on perhaps an oft overlooked aspect of our gear: sentimentality.
Hand-me-down Heroes is a new series aiming to share the stories of the machines that started us down this rabbit hole. Bequeathed by a family member or close friend, these are the cupid cameras that pierced us with the arrow of photographic obsession. Though they may no longer be our daily workhorses, lack some luxurious features, or missing that brand image, the memories they've witnessed and the valuable lessons learned have no price tag.
David Mitchell: Rolleicord 1A Model 3
My wife's grandfather and I got on really well. I knew him only for maybe 15 years until he passed away aged 96 in 2014. David Gosman lived in his family house in Edinburgh that three generations had grown up in. His family owned a grocer's shop and prior to WW2 he worked in a bank. He joined up and found himself in India with US forces quietly shipping arms into China. On his return he married and had two girls.
He was of the generation that saw the value of education and sought it out. He was interested in art and understood the principles of composition. It was inevitable he would find his way to photography and he did so with a Leica III. The 'end press' or hall cupboard got converted into a darkroom with a makeshift safelight from a red bulb and old tin can, and water carried in buckets.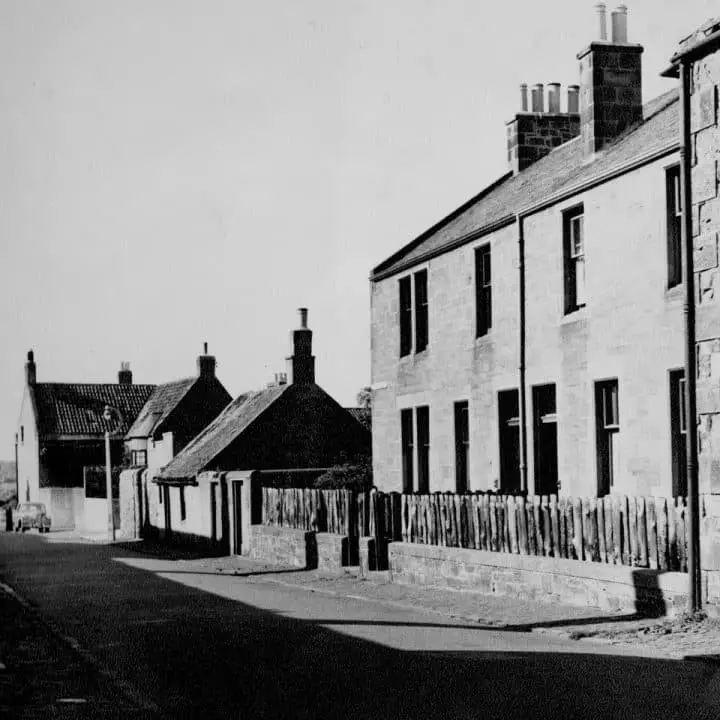 With a young family his camera went everywhere on family trips out and about.
At some point, probably in the late 50's or early 60's he purchased a Rolleicord. I kick myself now that I never asked him more questions (is that not always the way?!) but we both liked photography and talked about cameras. He knew the Leica's were good but the Rolleicord in his eyes was a step up. I recall asking him if he still had the cameras and he said to me he had donated them to a local school for their photography club !
When he passed away we were clearing his house, comprising three generations of stuff it was a marathon. It was at that point as we sorted through photographs that I realised he had a good photographic eye. His daughters complained of how exacting he was in composition and getting things just right. The Rolleicord photos were easy to identify for obvious reasons – nice square prints – and I scanned some and cleaned them up – the storage of the prints not quite up to the composition effort.
I tweeted my favourite image of my mother in law as a girl and a photography magazine picked it up and featured it in their magazine – he would have been so tickled with that.
End of story – well not quite. Clearing his bedroom we moved a large heavy wardrobe to find a shallow wall cupboard that had not been open for easy 20-30 years. It was a time capsule of books and ornaments layered in dust. Tucked into a corned wrapped in newspaper was what looked like a brick. I lifted it up to see a brown leather case peeking out and I new exactly what it was – he had not given everything away after all or maybe he couldn't bear to part with his beautiful Rolleicord.
The case was dry and the stitching had gone but inside the camera looked ok except for some lens haze, some corrosion residue in places and the distinct whiff of damp. I managed to avoid the temptation to fire the shutter straight off but that didnt last for long – it was seized of course but everything else seemed to be working ok. Elsewhere we found the original lens hood and a set of yellow, red and orange filters for black and white.
I took it home and cleaned everything down with isopropyl alcohol and letting some warm dry air and some UV do its thing.
I instinctively wanted to do the research and if you have ever tried to identify a Rolleicord camera it may long simple from a serial number but well….not quite.
The camera was No. 991261 with Heidoscop – Anastigmati viewing lens No. 921158 – the taking lens was a Carl Zeiss Jena Nr 2717001Triotar f3.5 75mm. The shutter is a Compur C00, 1 – 1/300 sec. With a non interchangeable focusing screen.
The Rollei community are very helpful and very detailed and I was able to work out that what we had was a Rolleicord 1A Model 3 manufactured in 1939 and limited to just 500 units. What was odd however was that it was made for the German Police  – "Polizei" model.
How a 1939 Rolleicord made for the German Police ended up belonging to David in Edinburgh is a mystery. Our best guess is that he picked it up at an estate or house sale – he and his wife liked to go to these – but we really dont know.
It has been sitting on my shelf for some years now alongside various Nikons and rangefinders. I have (way) too many cameras and sorting through them recently I had another look at it – it is time I think for this little chunk of German engineering to be working again.
The repair may well be uneconomical but the story behind the camera is in itself interesting but really this is "grandad – the greats camera" (as our kids called him) and someone I was fond of. I know he would be tickled to know it was being used – he was from an era that things like this were expensive, hard won and highly valued. Would I sell it ? Of course not – he has four great grandchildren, soon to be six – surely one of them will be a photographer. Until then I am a steward of this precious family heirloom – I really need to get the shutter fixed….
David Mitchell
You can see David's Flikr here.
––––––––––––––––––––––––––––––––––––
Do you want to be a part of Hand-me-down Heroes? If you'd like to share with us on
Japancamerahunter.com
, send us a short story of what/ how you acquired your Hand-me-down Hero and relevant photos, 
optimally sized 1500px across
.
Oh and don't forget your contact details (Insta, website, flickr et al). Send your Hand-me-down Heroes here.  And please make sure the shots are good quality, you are a photographer after all.
JCH