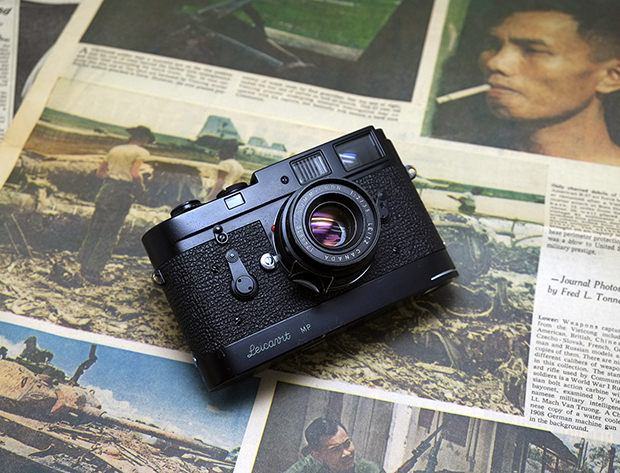 The Fred L. Tonne Black paint Leica M2
Sometimes I travel to get really really rare and unusual things (like this). So it was a big deal for me recently when I was called into action to head out to Chicago to get a very special camera.

Recently I was contacted about buying a camera. Usually I am pretty strict about this, I don't buy from outside of Japan apart from in exceptional circumstances. Well these proved to be those circumstances when I found out a little bit more about the camera in question. It is not all that often that you see really clean black paint M2's. And even less often that you find them with the Leicavit.
But so what?  Some of you might be saying. It is only a black paint M2, they made lots of those cameras (2451 if you go by official records). Well, this is one special for a number of reasons. And these reasons are why I was prepared to travel half way around the world to get this camera.
As I mentioned in a previous article, I love to find a camera with a history behind it (like this). And this camera really does have a history behind it. It was Fred's camera and only Fred's camera. Nobody else had it or used it throughout its lifespan.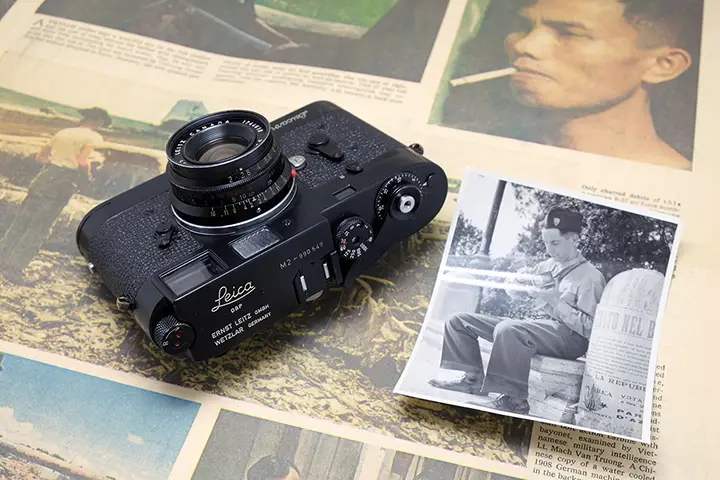 But who is Fred L. Tonne? Well, Fred was a photographer based in Milwaukee, Wisconsin. But he wasn't just any old photographer. Fred was a passionate and dedicated photojournalist, who had an outstanding career that many would be envious of, spanning both military and civilian. Fred was a lifelong photographer.
Fred was born November 10th 1924 in Shawano Wisconsin
In the fall of 1942 he attended Lawrence University for one semester until he was drafted into the Army in 1943, During World War II.
He had his basic training at Camp Callan, California. In August 1943 he became an official Photographer of the US Army Signal Corps. On January 8th, 1944, he completed his Mechanical Maintenance of Combat Photographic Equipment training at the Graflex Photo Mechanical School in Rochester, New York.
Fred was stationed near London during WWII, and photographed the events during the Victory in Europe celebration (V-E Day). In November 1945, Fred was assigned to the International Military Tribunal in Nuremberg Germany along with Ray D' Addario as official US photographers to cover the war crimes of World War II. In addition to the 4×5 Speed Graphic cameras issued by the Army, the men privately procured Leica cameras and telephoto lenses to capture images that would have been impossible to take with their Army cameras.
When Fred returned home he worked as a freelance photographer for a couple of years in Shawano Wisconsin.
In 1949 until 1972, Fred worked for the "Milwaukee Journal" newspaper in Milwaukee, Wisconsin, his most notable photographs were;
The  construction of the Great Lakes St Lawrence Seaway
NORAD early missile dense system at the Northernmost US Air Force base in Thule, Greenland.
He covered and took the first published photograph of Ed Gein after his arrest in 1957
In 1964 he covered the Vietnam War.
The Democratic and Republican National Conventions in 1960 and 1964
During the Milwaukee Journal years, Fred persuaded the newspaper to move from 4×5 Speed Graphic to 35mm cameras. He preferred and used Leica M2 and later M4 cameras during his career.
In addition to his work at the Journal, Fred also had photos published in Life magazine and various train magazines during his photojournalist career.
Fred L. Tonne passed away on Veterans Day November 11th, 2013 the day after his 89th Birthday.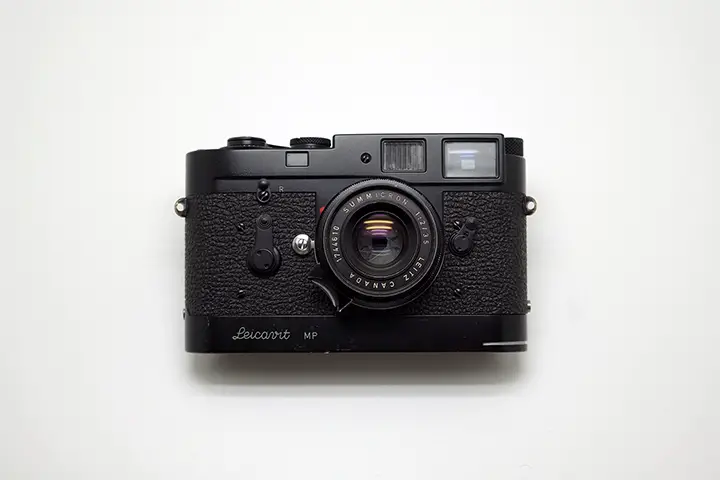 And this was Fred's camera. The black paint M2, with the Leicavit and 35mm Summicron lens. When Fred passed away his family found a massive collection of cameras. But Fred's Leica's were beloved to him and were all still in fantastic condition. Apparently this camera was purchased from Leica at the factory in Wetzlar, along with a sister black paint M2 which is to be kept by the family. Fred's family contacted me to find a new home for the camera, and I thought it would be proper to have this camera and the history behind it go to someone who really understands it.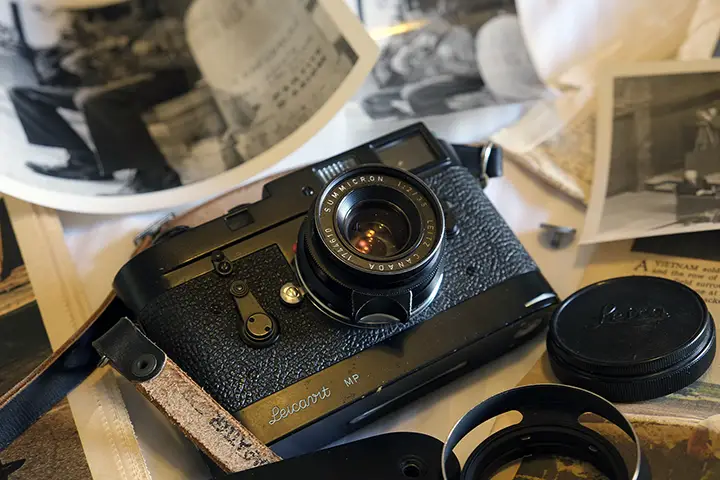 Knowing that this camera was used by a working journalist it is safe to assume that this camera was used during his career (sadly we were unable to find out what shots were taken with the camera), and could well have gone to Vietnam with him. When I picked up the camera I also picked up newspaper clippings, pictures taken in Vietnam, photos of Fred in Germany and France during WWII and many lovely little notes and details about the photographs.
And that is what made this camera so special for me. That it has a history that we can actually see. But hopefully it also has a future too, as it goes on to the next owner I hope that it will be used and not just put into a display cabinet. I feel honoured to have been able to have the opportunity to pass this camera on to the next owner.
You can read a bit more about Fred here http://milleica.wordpress.com/2011/08/22/special-guest-at-the-darkroom-fred-tonne/
And more about my trip to Chicago here https://www.japancamerahunter.com/2014/04/chicagocamerahunter/
This is why I love what I do. I get to travel and meet amazing people and take lots of pictures whilst I am on the road. But best of all I get to see little pieces of history right in my hands. There isn't a feeling like that in the world.
Thanks
JCH