One of a kind Leica M4
I love all of the cameras I come across, but some stick out more than others and this is one of them. A completely unique and very special custom Leica M4.

Recently when I was at the camera fair in Tokyo I was doing the usual rounds after the complete madness of the morning. I had been through all of the stands and already grabbed anything that caught my eye or had been ordered when I was beckoned over to one of my favourite stalls. They had something very special that was not openly on display. Nestled up against the back of the display case was an unassuming cardboard box with some Kanji written on it. Everyone passed it by as nobody could see the treasure contained within.
But I was offered the chance to have a look at this camera because they said I would be someone that truly appreciated it for what it is.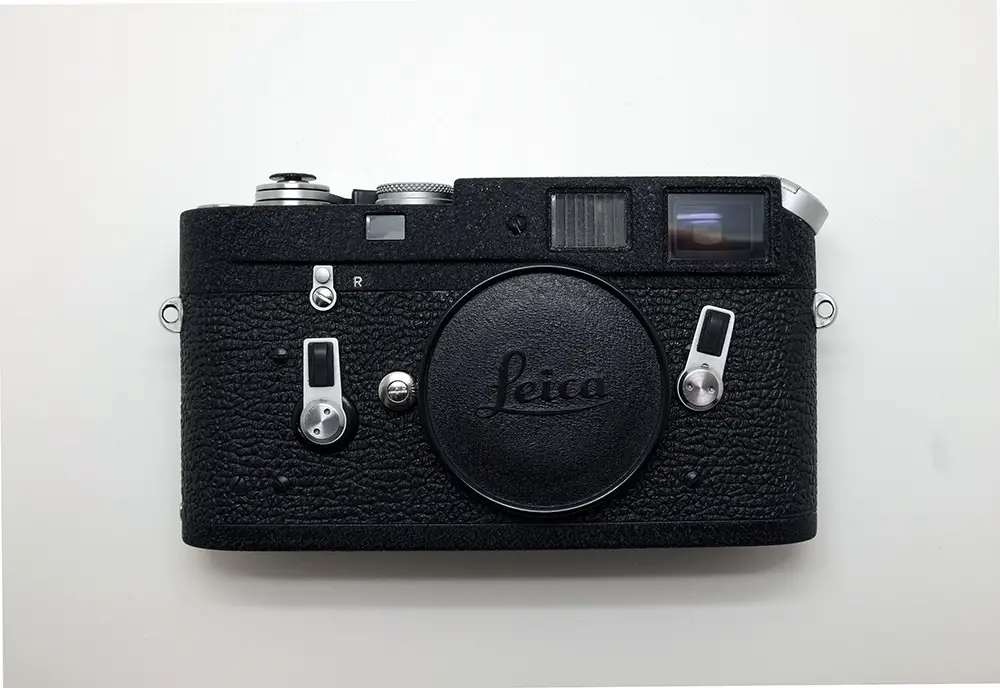 This is a completely one of a kind Leica M4. With a totally custom covering that you are never going to see on another camera. I was told by the staff in hushed tones that this camera is a 'Takahashi Leica'. 高橋結晶塗装 or Takahashi Kesshō tosō. Kesshō tosō is the style of painting that is used. Most commonly it is known as stone fleck paint or crystalline coating, but that would not really be an accurate description of this piece as the paint work is so detailed that this camera is known as a 'jewelleryware coating' in Japan.
In Japanese collector circles Takahashi was known as a master painter who only made a small amount of select pieces to a very high standard. He retired a few years ago and took his techniques with him. I was informed that this was the last camera that he repainted before he retired and this is the first time it has ever been on market.
Takahashi san it seems was a big of an enigma, and I have been able to find little about his work. Although it seems he was well renowned in the 70's and 80's for his extremely highly detailed and precision repainting and engraving work.
And this camera is really a stunning piece of work. It is definitely one of the most beautiful Leica's I have ever seen and the coating has to be seen to be believed. It has a wonderful texture. The best I could describe it would be like velvet sandpaper. But it is the detail of the work that sets it apart. The white paint on the Leica script is perfect. I have spoken to a number of painters about this and they have all said how difficult that is to do, the detailed fill-in work.
And the release button matches the body work too. Perfect!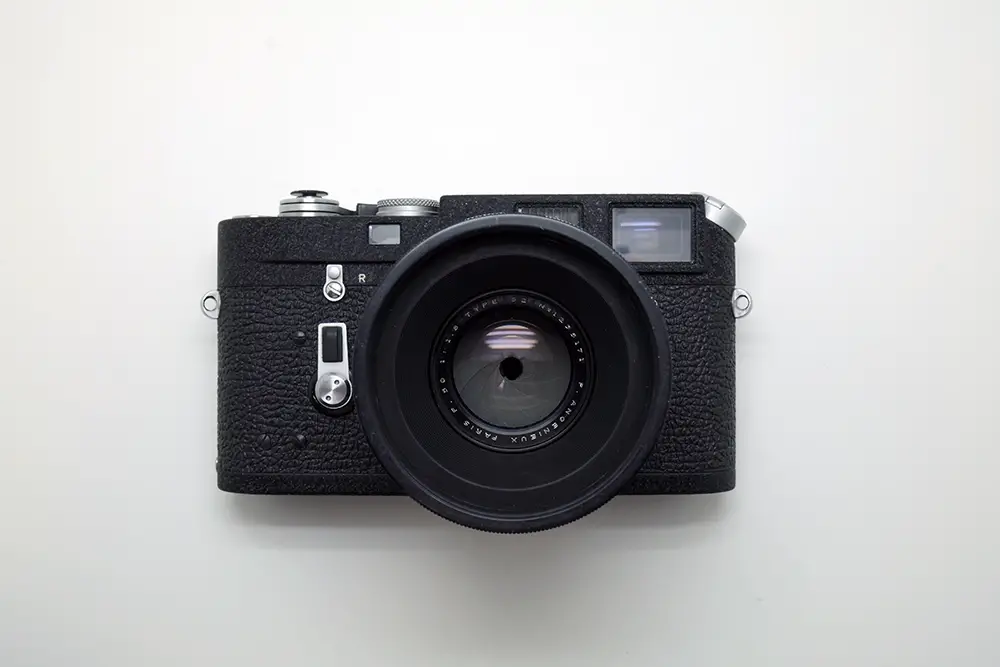 This camera sold a long time ago. But I know where it lives, so it might come back to me one day.
Thanks
JCH