Film Review: Reflx Lab 400
Somewhat lost in the hoopla of film releases this year has been the subdued arrival on shelves of Reflx Lab 400. From the guys that brought us the Doomo Made Light meter, they now offer a line of rem-jet challenged cinematic film. Reflx Lab 400 is Kodak Vision 3 5207 250D that is modified and suitable for C-41 processing. Cinestill 400D has been a huge hit and subsequently in scarce supply. Is Reflx Lab 400 a perfectly adequate substitution like money is for happiness?
Tech Specs
Made from fresh 5207 motion picture film
Rem-Jet layer removed
Daylight balanced film, ideally for outdoor shooting during the day
More neutral than the 800T, with vintage and nostalgic tones
Film Format: 35mm color negative
ISO: 400
Process: C-41
Brand-new metal canister
I like the consistency between the box design and canister and the choice of color palette sets it apart from most despite it reminding me of the Lakers. Coincidently (?) Cinestill 400D went with purple as well…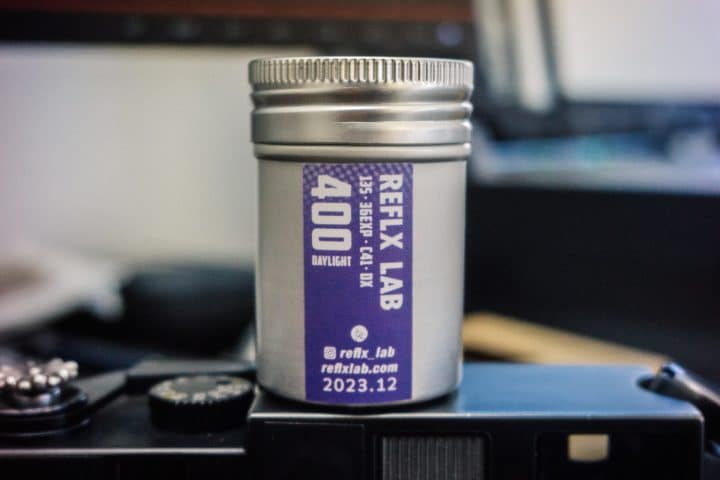 The metal canister is a nice change of pace from the ubiquitous plastic containers and harks back to the golden 60's. It can be re-used to hold all kinds of stuff…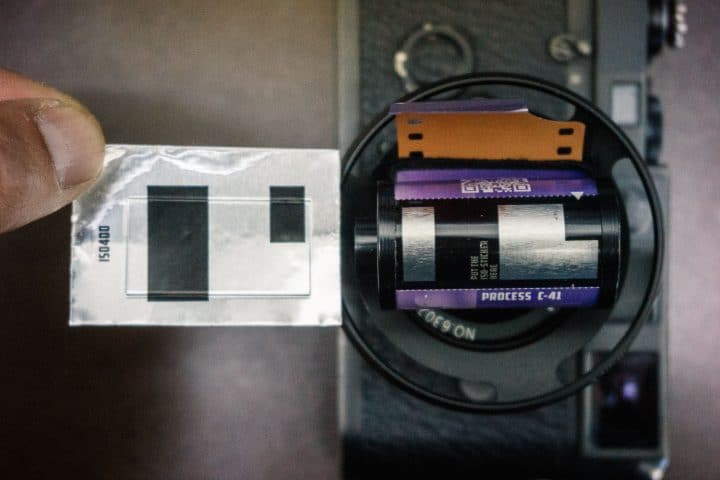 As with Reflx Lab 800T though, 400D curiously comes with this DX code sticker for cameras where you can not set your own ISO. These canisters are already DX-coded for ISO400 so not sure what the point is.
Reflx Lab 400 Sample Pics
The following are samples from the first roll of Reflx Lab 400. Shot with a Leica M6 with a 7artisans 35mm Sonnar f2. Self-developed in Cinestill CS41 then scanned on a Plustek Opticfilm 8200i.
Light piping seems to be common among the first couple frames. So if it's an important scene I would shoot a couple more just in case to avoid it. Unless of course, that's the look you're going for.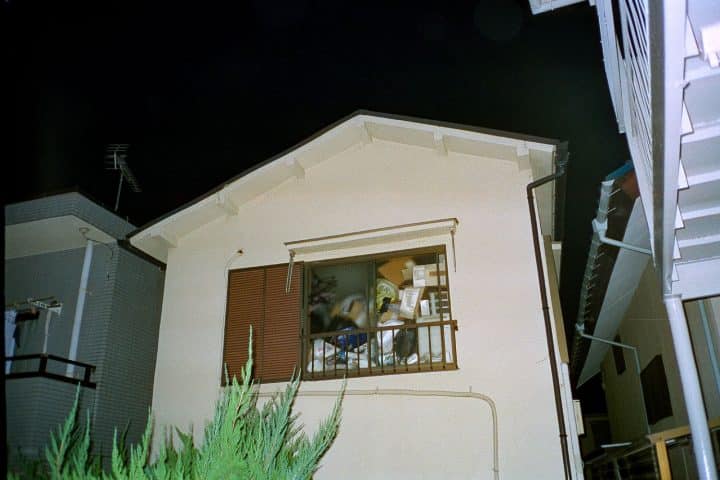 Final Thoughts on Reflx Lab 400
250d is an excellent daylight emulsion so no surprises that Reflx Lab 400 is too. The rated temperature of 5500K gives a slightly cold vibe throughout the day but golden hour light renders warmer. Colors aren't flattering with a flash at night because duh, it's a daylight film.
The halation effect is not to everyone's liking but I like the look every now and then. Is Reflx Lab 400 pretty much Cinestill 400D? I think I'd have to do a direct mano a mano shootout so stay tuned. Reflx Lab 400 is only available in 135 so there's that. But it does look great and I'll be also experimenting with different chems and speeds soon. Reflx Lab 400 is in stock so if you can easily can get your hands on it I'd give it a go.
MN