Voigtlander 50mm APO-Lanthar on film
The Voigtlander 50mm f2 APO-Lanthar has garnered much hoopla upon its release in 2019 and is considered one of the best bang-for-your-buck primes full stop. Type it into your search engine of choice and you will find many a rave review about its optical virtues. As a modern lens designed for mirrorless cameras and corrected for full-frame sensors, the reviews and sample images you will find are mostly silicone based. But what about us film people? If you're curious about how this vaunted lens performs on film, read on.
Background history
The APO trend started in 2013 when Leica unveiled the 50mm Summicron APO ASPH for modern high-resolution sensors. It retailed for an eye-watering high resolution price of $8995 USD. So Voigtlander in 2019 released the 50mm f/2 APO-Lanthar in Sony E mount for a fraction of Leica at only $1049. Due to stellar reviews damn near the Leica's image quality and compact size made it widely sought after. As a result of its popularity, Voigtlander in 2021 released the M-mount version which we have here.
Voigtlander 50mm APO-Lanthar Tech Specs
The "APO" designation means the lens has an apochromatic design. This is said to drastically mitigate color fringing and chromatic aberration and the red, green and blue lines on the front of the lens is a nod to that.
Leica M Mount

Minimum Focus Distance: 70cm/.7m

Max Aperture: f/2

Minimum Aperture: f/16

Optics: 10 Elements in 8 Groups; 12 Diaphragm Blades

Weight: 288g

Dimensions (Diameter x Length) 55.6mm x 53mm / 2.2″ x 2.1″

Filter Size: 49mm
Build Quality and Ergonomics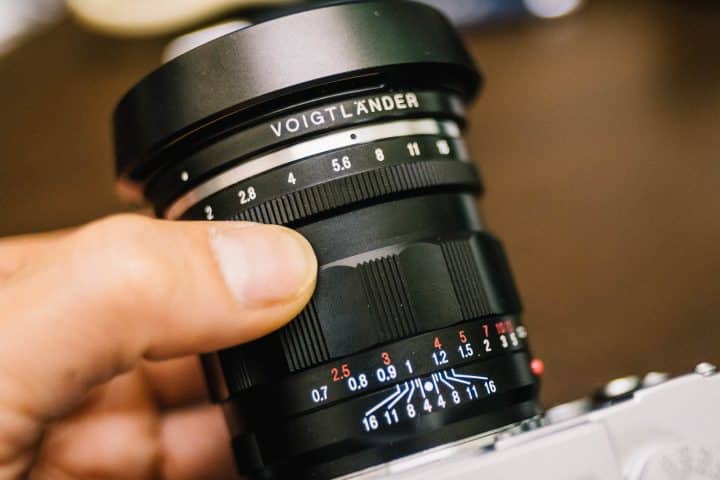 The size of the Voigtlander 50mm APO-Lanthar is not quite as compact as the equivalent Summicron but it is still respectively small considering it wasn't designed for rangefinders initially.
The aperture ring is nice and the half-clicks are a pleasure to the fingers. However, at least in the sample i tested, the focus ring had the slightest play in it and doesn't feel as buttery compared to the competition. Something that I must say is with all the Voigtlander lenses I've tried. To me the build quality is just on par with Voigtlander and I was a bit let down after reading reviews online claiming it was their best constructed lens yet. Not to say it is bad, we're just splitting hairs here. I also wish there was a focus tab.
Voigtlander 50mm APO-Lanthar Sample Images
If pixel peeping is your thing and you want to delve deep into the details of chromatic aberration and MTF charts on digital then Philip Reeve and Fred Miranda are your guys. Here we will have some samples shot on film and compare it wide open against some other fast fifties.
The next two images were taken on a Leica M6 with JCH Streetpan 400 at box speed and developed with Fujifilm Prodol. Scanned on a Plustek Opticfilm 8200i.
The following were shot with a Leica M6, Kodak XX @200 and developed with Fujifilm Prodol. Also scanned on a Plustek Opticfilm 8200i.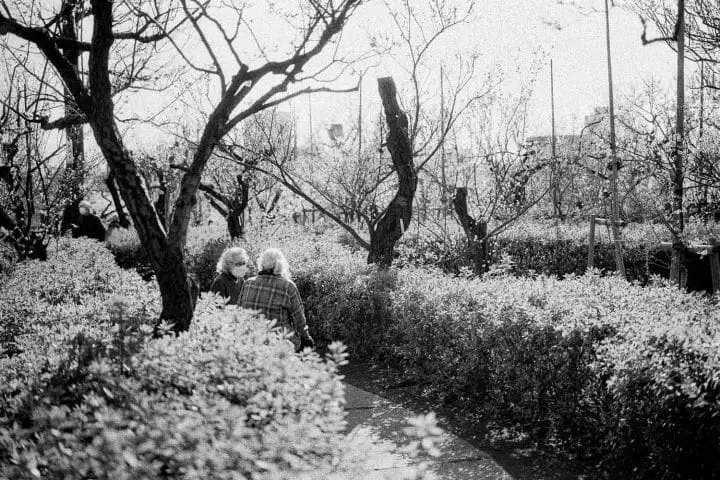 Voigtlander 50mm APO-Lanthar vs. Other Fast Fifties
And just for yucks, I just thought I'd compare it wide open against other 50mm lenses we got lying around. Also shot on JCH Streetpan 400 in Fuji Prodol.
Final Thoughts
Optically, the APO-Lanthar performs incredibly well as some say it is 95% the Leica APO. On film too it is stellar if you're after that clinical luxurious contrast and sharp edges. Perhaps the biggest trade-off in the $8000 discount from the Leica is build quality and finish. Especially with the focusing, to my fingers at least, is not as tight and buttery an experience and I do prefer a focus tab.
There is also a slight size penalty as the Lanthar is just a tad larger compared to say, the Zeiss Planar. Both samples from above look very close to my eyes, perhaps just a smidgen more contrast with the Voigtlander. For a grand, I do believe you get amazing value and Voigtlander has indeed upped its game optically.
What are your experiences with the APO-Lanthar? Would you take this over the Zeiss Planar ZM? Another $1000ish 50mm?
MN