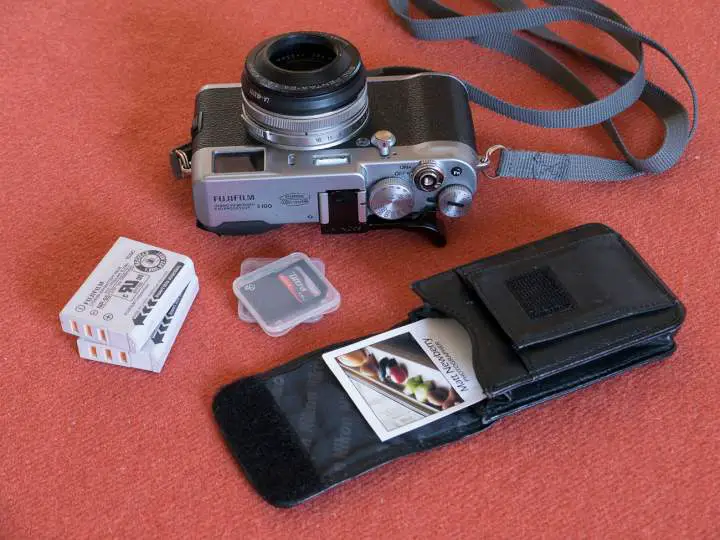 In your bag No: 1191, Matt Newberry
Gasp! Not only is there no bag, but no film camera in this shot either! Just goes to show that any and all are welcome here. Matt shares with us his camera, as that is what he stuffs in his pocket. Check it out.
Hello, I shoot casual portraits here in Minneapolis and, for work, editorial portraits on location, with ambitions to travel.
I love film photography of course. Even more than the beauty of film, I love the feel and handling of the good old cameras, like my M4 and the OM's; and I just got myself a cool little Leica CL (40 mm rules!). When dreaming up a new project for myself I'm always thinking, Can I shoot it on film? I hope affordable film will always be available, and I'll do my part by forking over for it.
Even so, for me, after a long struggle, it's time to embrace the digital too – with enthusiasm. Digital imaging is infant technology. It has some uglies that the scientists will have to figure out. We can do our part by demanding professional tools. Rather than BUY FILM, my t-shirt would say BAN THE MODE DIAL or WHERE'S THE BLOODY APERTURE RING!
My bag is a little leather Nikon pouch that I found some time ago, designed for a tiny pocket cam. With it I can keep my X100 essentials with me: a couple of battery spares, some extra film cards (I use the smallest I can find – swapping them frequently keeps me honest, like changing film: no blasting away), and a few ID cards. Easy to slip everything into a back pocket, or into a larger kit along with pencils, scratch pad and tablet.
Is it alright to give some love here to National Camera Exchange, the Minneapolis retailer that's doing as much as anyone to keep the film-stocked neighborhood camera stores from going the way of the phone booth, the bookstore and the Ambrotype? (I'm just a customer, btw)
My most-coveted camera right now is the Plaubel Makina 67 or a sleek Bessa III 667. Alas… the greenbacks!
Thanks for reading. My sorely neglected blog is mattnewberry.com
Thanks for sharing your camera with us, Matt. I am with you on this T-shit thing. Perhaps "THERE ARE TOO MANY BUTTONS!"
Check out the links and make sure you come and comment.
Keep them coming folks, we need more submissions, so get your bag on Japancamerahunter.com.
Send me a hi resolution image of the bag. Optimum size is 1500 across. Please ensure there is a bag in the shot, unless you don't use one. The more you can write about yourself the better, make it appealing and tell us a story.
Oh and don't forget your contact details (twitter, flickr, tumbler et al). Send the bag shots here. Please understand that there is a long wait now as there is a backlog of submissions. Not all make the cut, so make sure yours is funny/interesting/quirky. And please make sure the shot is of good quality, as the ones that are not do not go up.
Cheers
Japancamerahunter