Lund Point by Beyond the Box and Brendan Barry
Brendan Barry, a.k.a the MacGyver of cameras, is back and kept busy with another literally huge project in Lund Point. The UK-based photographer, reknown for his crazy cameras concoctions, provided his expertise to transform a tower block in East London into cameras. Similar to the New York Skyscraper project, in collaboration with a group of young adults from East London recruited through Beyond the Box, they transferred over 4 days 4 different empty flats into camera obscuras and used them to capture giant 50 x 100" paper negatives of the view. 
Lund Point Concept
In the summer of 2021 young adults from East London, recruited through Beyond the Box, worked with artist Brendan Barry to transform four currently empty dwellings, in a 23-story tower block on the Carpenters Estate at the edge of the Queen Elizabeth Olympic Park. Rooms in the empty flats were converted into a multi-lens camera obscura and rudimentary photographic darkrooms.  
The site of the work, Lund Point, is one of three tower blocks on the Carpenters Estate built in the late 60's in the London Borough of Newham. Newham Council is now the majority freehold owner of the estate, with part being owned by the Worshipful Company of Carpenters. The block will be refurbished for social rent by Newham Council and Populo Living (Newham's housing company) as part of a wider re-development scheme.
Together they created ultra-large format analogue photographic prints, which offer a unique perspective of the site where East Bank is emerging and the new V&A East Storehouse and V&A East Museum will open in 2024 and 2025 respectively. The work is proposed as an act of cultural democracy, reframing and inscribing a site through the lived experience of people living in east London. Beyond the Box consultants organise co-design projects with young people, working with communities and organisations to build more equitable places to live, work and play.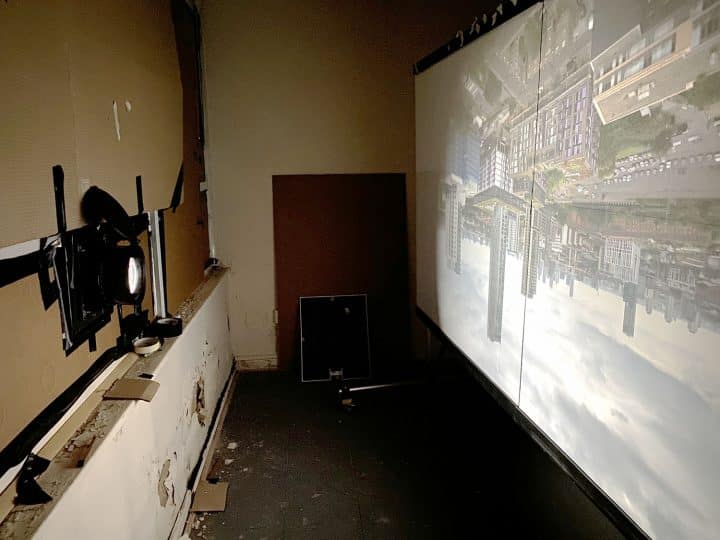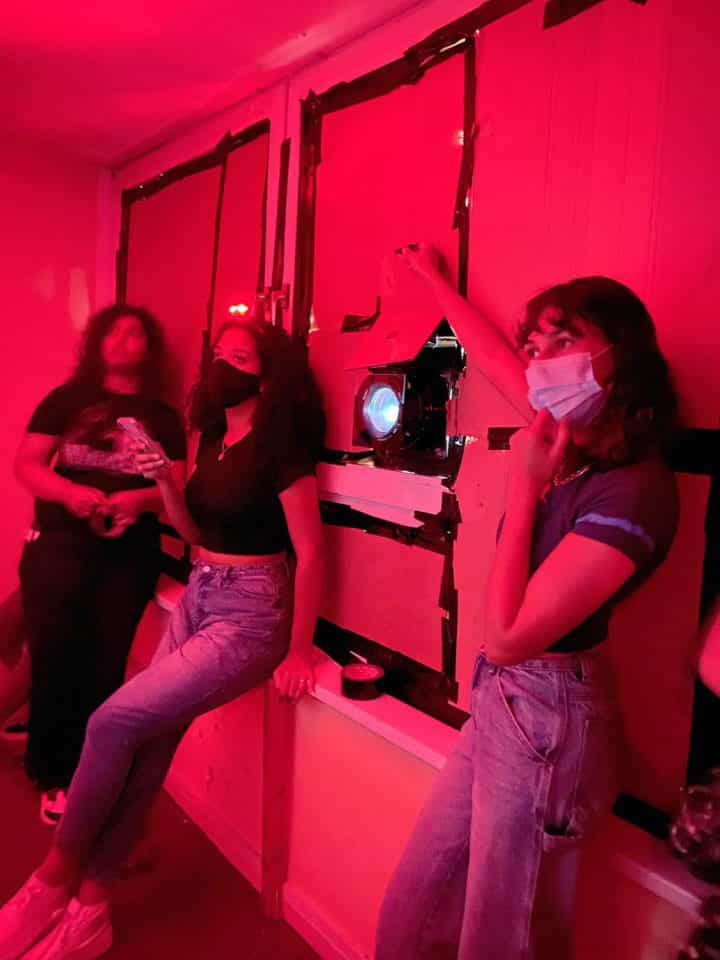 The images were contacted printed into positive images using phone torches and giant troughs of chemicals rinsing them clean with a hose at the local community centre.
Lund Point Exhibition
The pieces are currently on display at the V&A. This work was created by Shirin Al'Rashid, Maia Ardalla, Doua Attafi, Condoleezza Baiden, Maddeline Balogun, Simone Casimiro, Tapiwa Cronin, Shirin Naveed, Aiden Nip, Fome Owuasu, Sumaya Rahman, Samreen Sabeer, Lucie Shackley and Seby Wright. 
A special thanks to Saudat Adinani, Arbor Projects, Ivy Aubynn, Nick Clough, Egwolo Ekregbesi, Liza Fior, Catherine Greig, Deborah Heenan, Claudia Heidebluth, Catherine Ince, Jasmine James, Meneesha Kaur Kellay, Cat Macdonald, Navjot Mangat, Alice and Denis Power, Maud Sanciaume, Zofia Trafas White, Joe walker and Afia Yeboah for supporting the project and participants.
Lund Point was conceived and curated with V&A Research Institute Public Engagement Fellow, Matilda Pye and is a V&A East collaboration, supported by the Andrew W. Mellon Foundation and Populo Living.
For more details about the project you can check out this blog post by the V&A.
There's also a video of the project filmed by one of the young people involved.
For more about Brendan Barry
https://www.instagram.com/brendanbarryphoto/