Get Featured: Abraham Cepeda
Abraham self-develops and prints himself as he gives us a raw peek into everyday Texas life. Check it out.
Hello! My name is Abraham Cepeda. I am a photographer/gallery worker from Fort Worth, Texas. My first experience with photography was seven years ago during my senior year of high school when I decided to take a photography class. On my 18th birthday my parents got me a DSLR, my first camera ever, which I mainly shot with until I enrolled in a photography class at a local community college. The college housed an amazing darkroom. It was through slowing down my process by shooting film, self-developing and printing in the darkroom that helped me develop my craft alongside the knowledge of how to create projects and stories through photography.
Through my sporadic shooting process, I explore public places that I find interesting and want to learn more about and let the occupants teach me about their community/subculture/pastime, etc. I continue the tradition of street photography and attempt to create a window peek into the human experience of the current day. I like to capture honest, undirected, unrepeatable interactions among people and their environment. I almost exclusively shoot black-and-white film for my personal projects (Ilford HP5+ exclusively) and have a Fujifilm digital rangefinder for color and commissioned work.
This process definitely has me relying heavily on my subjects, timing my approach as perfectly as possible and being fearless about getting the shot I want. As unexpected and up-to-chance as the process may seem, I am working towards being conscious about my intent and the commentary I inevitably supply. Finding a theme and working towards a book format has definitely helped my efforts be much more efficient and purposeful.
I work collectively with two other photographers from my city under our photography club, Dying Photo Club. We have produced two collective photography zines (we have a color zine in the works, at the moment) and have each made our own individual photography zines. Our starting objective was to combat an annoyance we all had with a faddy style of photography that we saw revolving around social media and its misdirecting view of what photography should look like; however, I say we are now a close-knit, eager collective motivating each other to continue creating exciting photography in our area.
Some links:
Instagram: @abe_nef
Instagram (Dying Photo Club): @dyingphotoclub
Thanks Bellamy!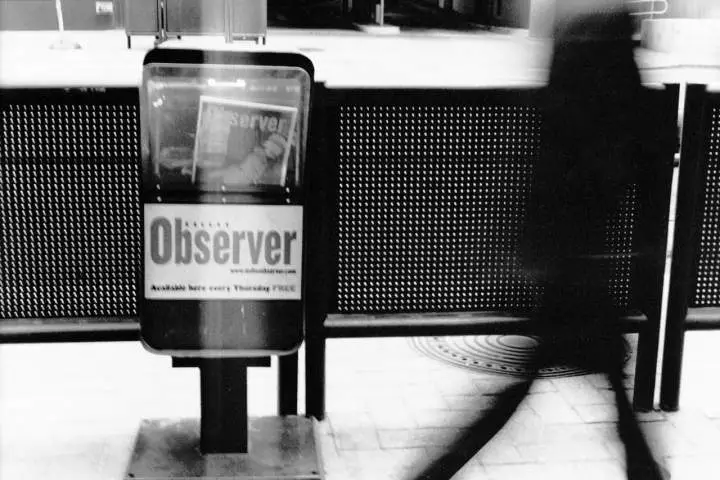 Click on this link and send in your project/work: Get Featured. *I am looking for mainly projects, not individual images*
Oh, and click here to see a few of the photographers that have been on the site before https://www.japancamerahunter.com/?s=featured
Please submit your images (not website links)  1500px across. It would also be extremely appreciated too if they are numbered and sequenced appropriately.
There is currently a wait of around 3-4 months due to the level submissions. Thanks.
Please make sure you come and comment, polite and constructive critique is welcome.
Thanks
JCH