Featured Photographer, David Solomons
As many of you know I like to go through flickr and find the work of photographers that I find interesting. And David is the latest to agree to have a small feature on the site. Some of David's work was taken during the time that I grew up in the UK and he has managed to capture a small look into the oddities and idiosyncrasies of British life. I hope you enjoy his work as much as I do.

First of all, welcome to JCH, please tell us about yourself.
Thanks for inviting me Bellamy. I was born and live in London and share the same birthday as Psy, the South Korean popstar famous for his big hit 'Gangnam Style', a very catchy song but not the kind of music I'm really into. Being a bit of an oldie, I'm much more interested in The Fall and The Smiths, who I think are much better. Anyhow, after school I did some boring jobs and ended up teaching English in Barcelona for a year or so, that was back in 1991-1992. Since then I've been more interested in photography and completely lost touch with current musical trends so I still listen to The Fall and The Smiths.
I am particularly interested in Underground. As you mention it is influenced by Bruce Davidson. What made you go out on the tube and do this? 
That was done a long time ago back in 1994-95, when I was studying at Newport  and we were given a brief for an extended picture story. It was in the second year and as we didn't have to stick around Newport so much,  I went back to London as I felt the underground was overdue to be shot as a longer project as opposed to the odd picture I'd seen on the tube here and there. Shooting in colour was also a crucial part of that for me as I became convinced after that point that black and white wasn't really worth continuing with. At the time I only shot around forty rolls of film and really didn't think I'd done it justice (still don't) and it was only after I joined Flickr in 2006 and went through all the negs again that I decided it was worth publishing as my first book.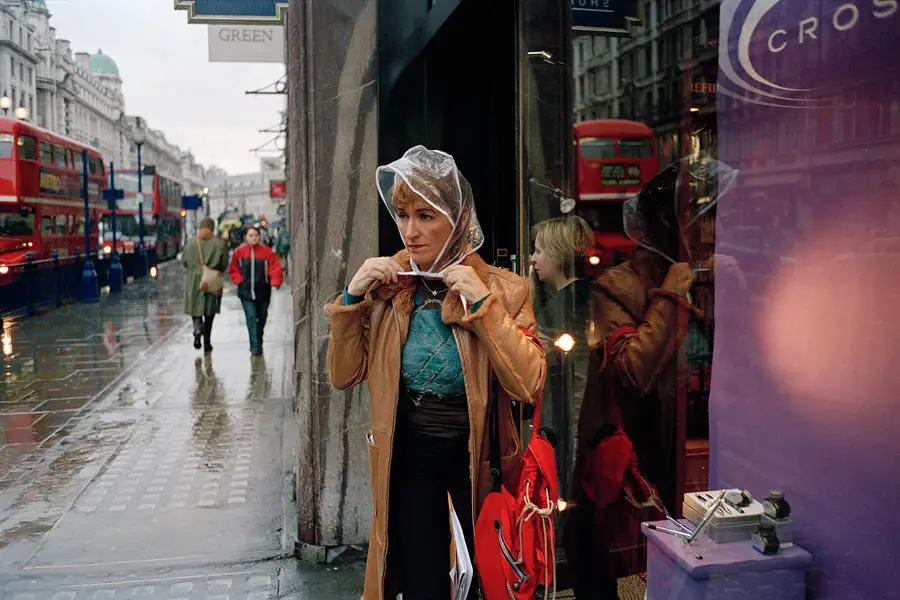 Going through your flickr stream I notice that you are uploading pictures from all over the place. Has the travelling changed your work? 
To be honest, I don't consider myself to be an experienced traveller at all and I've just been to China and the US in the last eighteen months. Before that, the last serious trip I did was back in 2002 to Brazil, so at the moment I don't feel that travelling has changed my work in any significant way for now and I'm just trying to find something wherever I go that appeals to me. The road trip across the US was interesting though as there was hardly anyone around the vast majority of places we went to, so I had to think of something apart from people to photograph. We passed through Memphis and being a bit of an Eggleston admirer I couldn't help but try and do something along his style as the busy Winogrand style shots just weren't there for the taking. I was also really getting into Stephen Shore and for some reason I started subconsciously photographing car parks almost everywhere we went, so I would say his work really rubbed off on me as well. Next month I'll be doing a workshop in Istanbul with Maciej Dakowicz and I would expect that to have a much more traditional style street photography vibe to it.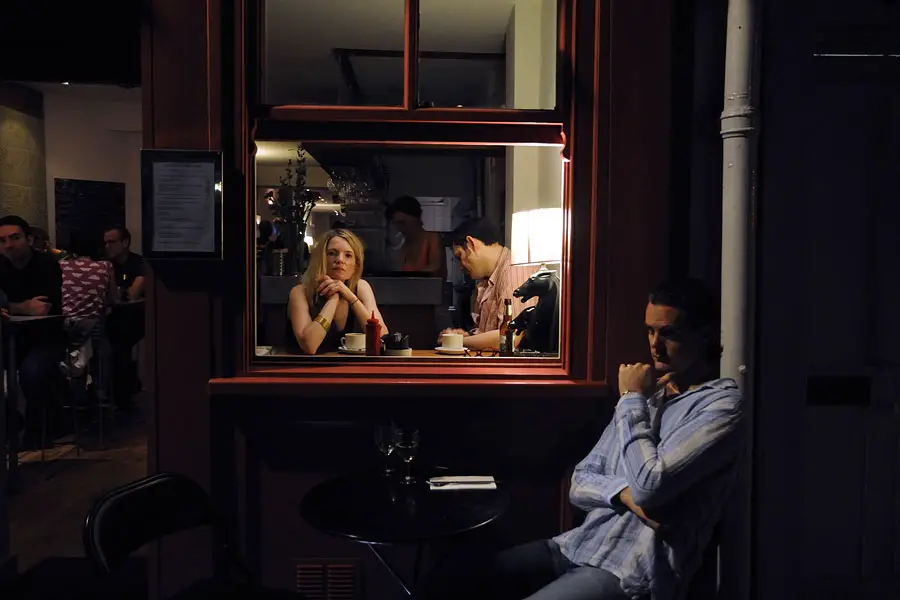 Going back a bit, could you tell us how you got started in photography? 
Like most people I picked up a camera just so I could take decent pictures on holidays. Then I met some friends who were really into it and because I wasn't really doing anything with my life  that was particularly rewarding, I decided to take it more seriously as it was fulfilling a creative desire I had that I hadn't used since I was at school. At first I was interested in classic black and white photojournalism and was inspired by Magnum photographers such as Sebastiao Salgado and Eugene Richards but then I gravitated towards people like Alex Webb and Garry Winogrand as I felt their style of work suited my own personality better. Anyhow, time went on I heard about this documentary photography course being run in Newport and I managed to put together a portfolio and got a place on it and things just went from there.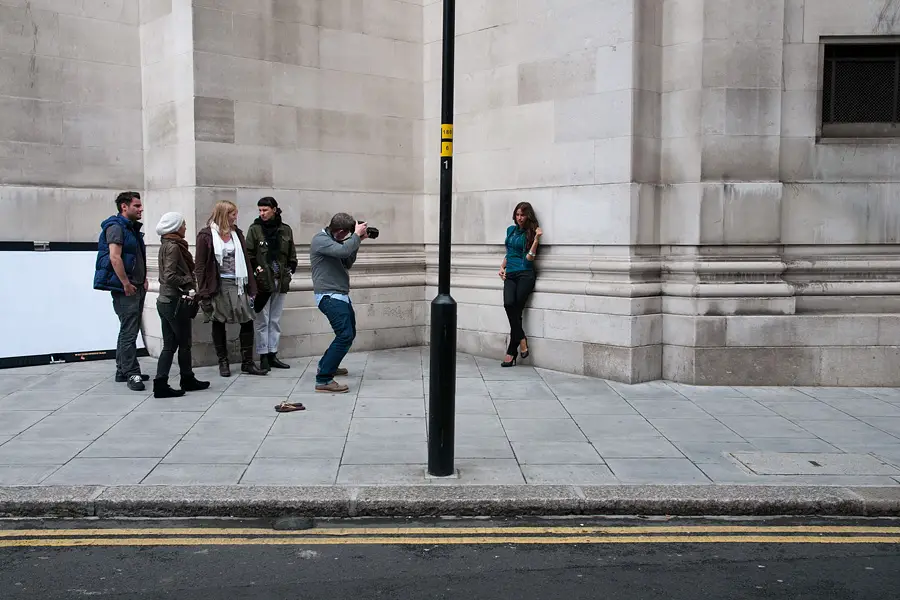 Where would you like to see your photography develop in the future?
It's so difficult to say right now as I have enough projects on the go at the moment that will keep me busy for the next four or five years. I finished one recently called 'Up West'  which I shot over an 11 year period starting in 2001. I had a really difficult time identifying what the project was about as I gave myself very little framework to go on and I just sorta said to myself 'take a bunch of great street photographs in The West End' then make a nice book out of it. I sometimes feel like I wasted way too much time over it and it has ended up a mostly single image based piece, the like of which I can't see me ever doing again.  I've learnt now not to shoot something so blind in future and I've now moved away from that approach and prefer to have a much clearer concept and methodology to work with beforehand. My 'No Parking' series is a distinct move in that direction and I now pretty much know exactly what I should take pictures of and how they should be shot. Having said that, I still shoot on a random basis whether I am shooting to project or not as a lot of them derive from these single images.
Do you have any upcoming projects or new pieces that you would like to share with the readers of JCH? 
I had wanted to do something about the whole of London that showed the differences between the central touristic places and those of the suburbs but couldn't think of a clearly identifiable way of going about it. Then I heard about a book called Walk The Lines by Mark Mason, who basically walked the entire London Underground network at street level. The project doesn't follow the exact theme of the book but it does entail me shooting at every London Underground station (269 of them). I'm really at the early stages of it right now so I have no idea how it will eventually turn out. I'd also like to make a couple more road trips across the US to see if I can do more about these car parks. Other than that I have a number of other smaller local projects continuously on the go, that are basically extensions of edits from my archive that I've collected over the years. Things like 'No Smoking' and 'Forty Winks', nothing groundbreaking but it all helps with the process of cataloguing all my work.
Any other words for the readers? 
Single images while nice are less important to having good ideas and projects, that are a better way to keep yourself motivated and your work looking fresh.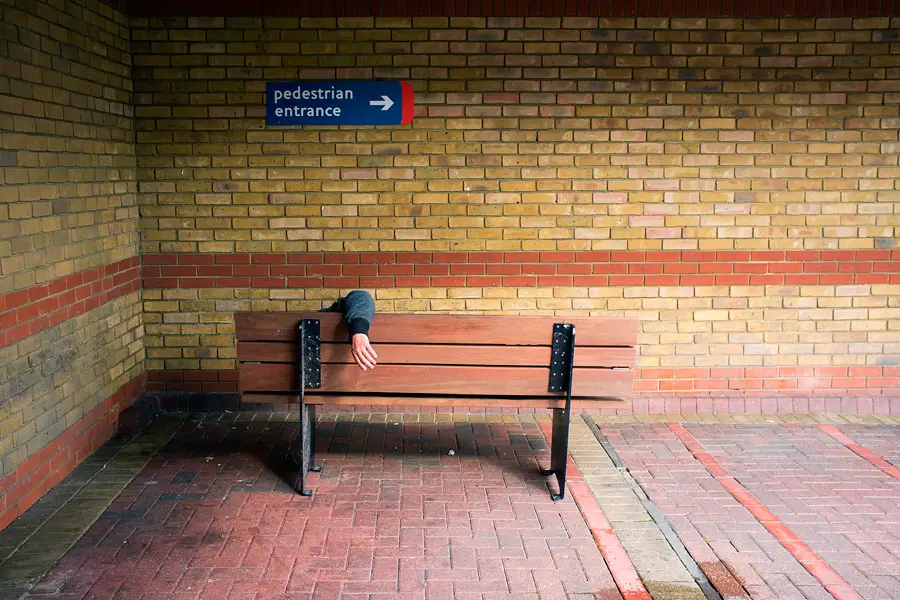 links
website: davidsolomons.com
books: bumpbooks.com
tumblr: davidsolomons.tumblr.com
facebook: facebook.com/pages/David-Solomons-Photography/
workshops (with Maciej Dakowicz): http://www.maciejdakowicz.com/upcoming-workshops/
Many thanks for sharing your work and your thoughts with us David. I enjoy the wit and the use of composition to gain said wit that I see in your images. For me the Underground series has a particular impact, perhaps as it looks so familiar. I am looking forward to your further projects. You are completely right about single images vs. projects, projects are an essential tool for developing oneself.
Please check out David's links to his work and his workshops. I certainly wish I could go to Istanbul.
Please remember that the images are reproduced with the kind permission of David Solomons and may not be used or reproduced without permission