In your bag No: 1406, Adam Constantine
Adam is a returnee to the site. And he has been kind enough to put together a numbered image for us, so we can easily locate all of the lovely bits in his bag. What a considerate chap.
It's been a couple of years since my last 'in your bag' submission… and my whole setup has changed (although the bag itself is the same).
The last time I submitted a bag I was off to Bangladesh (complete with a stash of Immodium and antimalarials  – just in case! Number 525:  https://www.japancamerahunter.com/2013/05/in-your-bag-no-525-adam-constantine/ )… I was shooting mostly digital with a smattering of film.
Now I'm ready to share a totally analogue bag (with a couple of idiosyncratic twists) So here it is…
1. Leica M6 TTL 0.58 viewfinder (I need glasses, and can't always wear contacts – the 0.58 means I can keep shooting). Lens: Leitz 28mm F2.8 Elmarit (canada).
2. Leica M2. Lens: Leica 35mm F2.5 Summarit
3. Canon Sure Shot A1 – autofocus waterproof camera. Lens 32mm F3.5 It rains a lot in the UK and sometimes it is very useful to have a camera which doesn't mind the wet. I have been doing a project for the last 6 months shooting in Nightclubs and they get pretty steamy/foamy at times. This camera allows me to get amongst the action without worrying about the moisture! E.g. https://www.flickr.com/photos/adamconstantine/26527716060/in/dateposted-public/
4. Leica sf-20 flash (usually used off-camera with Yongnuo trigger/receiver)
5. Gossen Sixtomat Flash meter
6. Film – assorted canisters all re-spooled from 100ft bulk-rolls of Ilford HP5+ (The Delta 3200 canisters allow me to push the HP5+ with the DX only coding of the Canon A1). I develop (Microphen / HC-110) and print all my own film. I teach photography at a college and am very lucky to have access to the darkroom.
7. 100ml spray bottle + water. This is a new addition… I had a couple of successes shooting through a lens with condensation (see black and white photo) – so now I carry this with me so I can create my own moisture on demand – the Canon A1 waterproof camera is perfect for this way of working.
8. Lastly my trusty Domke F-6 bag, which carries all this very discreetly when i'm heading out on a Nightclub shoot. Although it isn't waterproof it provides enough protection and I have it full of silica gel sachets to keep excess moisture under control…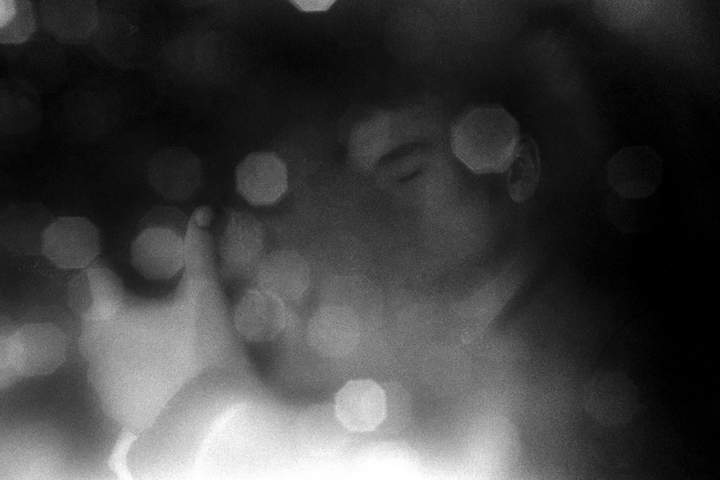 Many thanks for indulging me in sharing my current set-up. Thoroughly enjoy this feature! Keep up the good work.
Adam Constantine
Shrewsbury, Shropshire
UK
Thanks for coming back to us, Adam. It is always nice to see how bags have evolved. Especially now that you have been 'converted' haha.
Check out the links and please come and comment.
Keep them coming folks, we need more submissions, so get your bag on Japancamerahunter.com
Send me a high resolution image of the bag. Optimum size is 1500px across. Please ensure there is a bag in the shot, unless you don't use one. The more you can write about yourself the better, make it appealing and tell us a story. Snapshots of your gear with a camera phone and no words will not be featured.
Oh and don't forget your contact details (twitter, flickr, tumbler et al). Send the bag shots here. Please understand that there is a long wait now as there is a backlog of submissions. Not all make the cut, so make sure yours is funny/interesting/quirky. And please make sure the shot is of good quality, as the ones that are not do not go up.
Cheers
Japancamerahunter