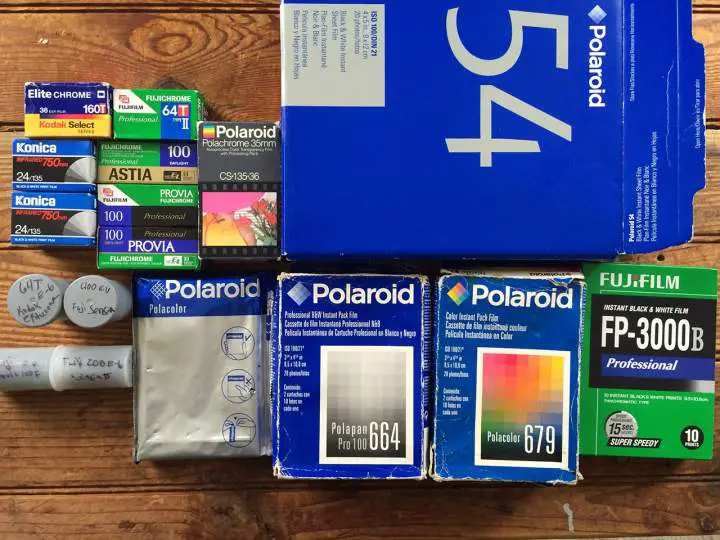 Show us your film: In defiance
So there was some news from Fuji this well, oh well. There are still loads of people out there shooting film and hoarding it too. Here we shares some of those precious stashes. Check them out.
Aloysius L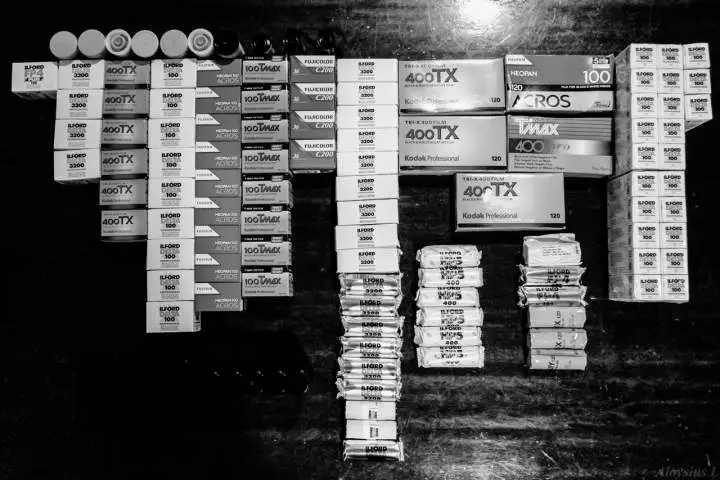 Here's my films stash. I do home developed all my B&W films and still playing with some developing chemicals to get the best result on each type, "push or pull" films. I shoot 35mm and 120mm as well. I manly shot 120 with Rolleiflex 2.8F and 35mm with Leica M2 match with classic Summaron. I do shot digital with Fuji X-Pro 1 and my lovely M9 match with 35Cron ASPH but analogue photography always have a space in my heart. "Photography is my passion and I shoot with a Leica but still driving a crappy car"
Cheers form New Zealand.
Aloysius L
https://www.flickr.com/photos/gengkii/
Zoran Milosavljevic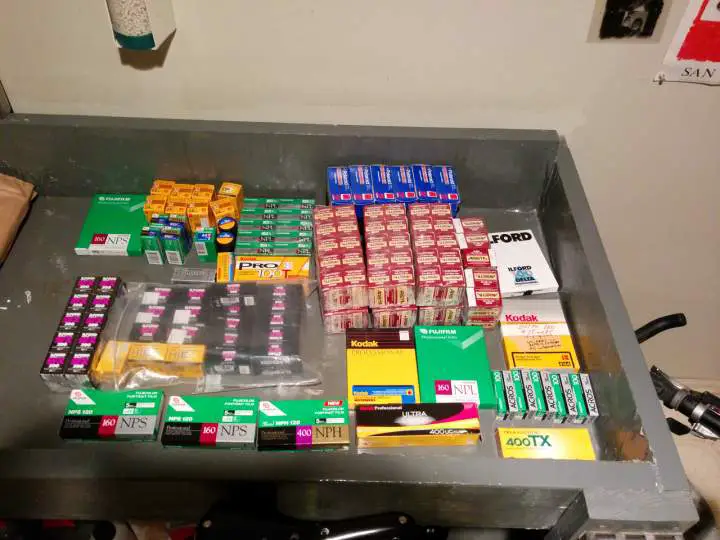 My stash includes some film I have had since Art school in the early 90's (of special note 7 rolls of Panatomic X) I shoot mostly B&W, Tri-X being a particular favorite (as evidenced by my hording of freestyle arista premium which was repackaged Tri-X). I culled my collection of odd color film about a year ago, I never shot much color until digital anyway. I plan to shoot the rest of the color soon, while it is still affordable to process it.
http://losangelesstreetphoto.blogspot.com/?m=1
Joseph Saunders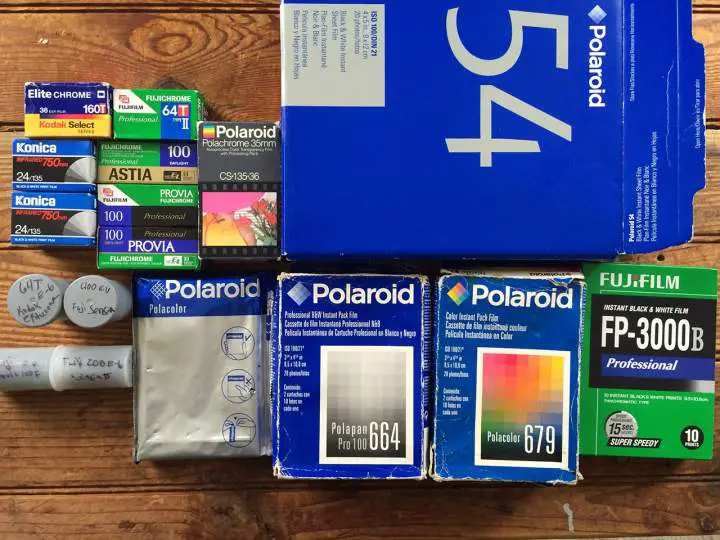 It's a small stash but a good stash in my opinion. With a ton of film on the way in the post, its more fuji instant film (must stock up on the 3000b) and some 100c and impossible to feed those hungry polaroid cameras. The Type 54 was a gift from a professor and expired ind 2007 works great, i have 14 sheets left and saving for a hopeful trip the the mid-west in some time.
Actually all the side and infrared film was a gift as well from my photography department, not sure the date on the 120 but just saving for a Mamiya 6 ( probably order one from you). The Polaroid film unboxed is 125i silk which is a nice orange warm color. With a ton of film in the post and already taking up a big part of the fridge I have to get my own film fridge because my girlfriend is getting more in to film too, gotta keep the stashes separate!
Links
website: www.joseph-saunders.com
Instagram: @joexsaunders
Have you shared your stash yet? Your hidden fridge? Come on, get involved.
Want to see the previous stashes? Check this link https://www.japancamerahunter.com/category/show-us-your-film/
Also, please make sure you submit your film through the link below, otherwise I might miss it (I get an awful lot of mail).
I would love to see your collections, so if you want to send them in feel free. Perhaps you can include a couple of shots taken with your favourite films, that would be fun. Click here to send your stash. Please make sure you send the submissions to this link, otherwise they will not be featured.
Thanks
JCH