Things JCH likes
I get sent lots of lovely things in the post (and some less than lovely ones, the less said about that the better) and if I really like them than I like to give them a JCH seal of approval. Here are some of the things that have caught my eye lately.
Depaolapparel T-shirts
Recently Mark De Paola sent me a video about the Leitz families involvement with helping Jewish employees to escape Nazi Germany during the war. It is a great view and you can see it here https://vimeo.com/68824089
He also sent me this great T-shirt, which he has just started selling in his new store. I like this. It is simple and has a straight up beautiful camera on it too. You can grab yourself one through the official Depaolapparel site www.depaolapparel.com
Kentique Design Type 34 'Clint' strap
Kentaro Yamada runs the Kentique Design company in California. And he makes these lovely straps (among other things). I was pleased as punch when he sent me one of these as it is beautifully made and I am really looking forward to seeing how it performs. It is a nice clean design and made from lovely supple leather.
I will do a full review of it when I get the chance, but in the meantime you can have a look at Kentique's site and goodies here www.kentique.com
TAAB Lens Focus Tab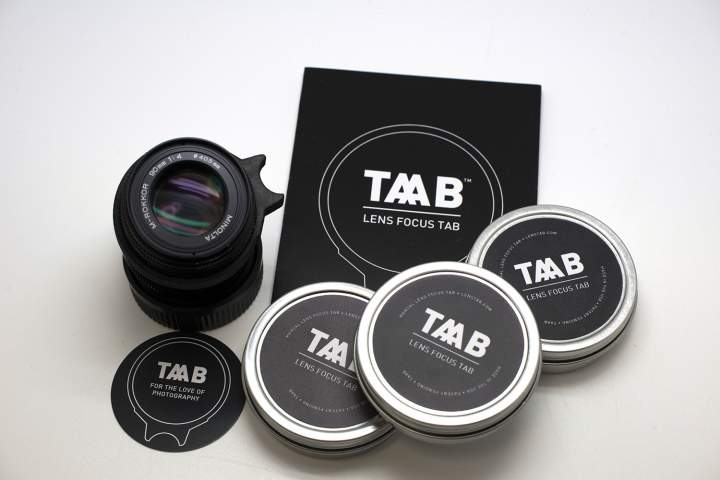 I first saw these gizmo's on Intagram (you can follow me there too, just so you know instagram.com/japancamerahunter), and I was intrigued. And a little bummed, as I had thought about something like this a while back and never did it, haha. But kudos to the guys behind TAAB as they have put the work in and made these cool neoprene tabs that can fit onto just about any lens and act as the lens tab to aid you with your focus.
Made from Neoprene they are grippy and lightweight. And they come in 3 sizes too. I will do a review on them at some point, but in the meantime you can get involved or pre-order from their site www.lenstab.com
Asilda Store patches, pins and stickers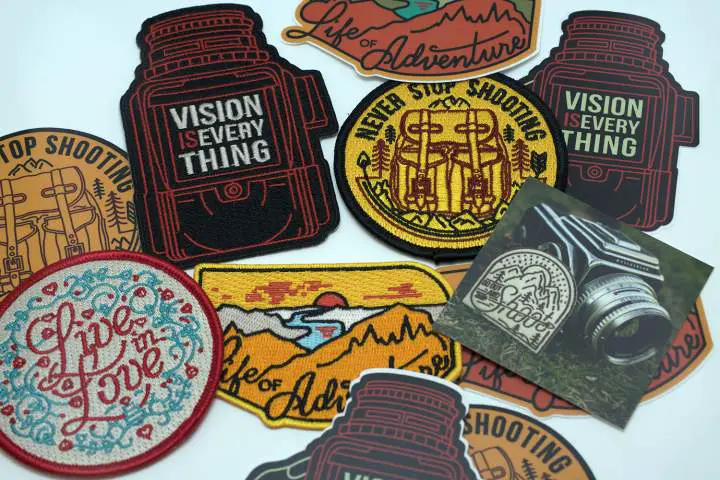 Yes yes, I have featured these before, but I really like them. And there are a load of new designs and pins available too. Anastasia Petukhova has really been working hard to make these lovely pins and patches. I have already got one on my bag, as you can see here.
You can get yourself some of these by checking out the Asilda Store www.asildastore.com
JCH Antique Metal film Canisters
Ahh well, seeing as I am here I can plug something of mine too, haha. I have got lots of lovely antique metal film canisters in store now, from makers like Ilford, Adox, Ansco, Kodak and more. Each one comes with a random roll of film stuffed inside too. A cool and classic way of carrying around a roll or two.  You can grab yours in the store now www.japancamerahunter.com/shop/antique-film-canisters-2
I have also got bundles of other cool bits and bobs taking up space in the office. So, here is the deal. I shall be giving some of it away to people who make an order in my shop or buy a camera through me. It will be at random, the lucky ones will find something extra in the box.
Cheers
JCH