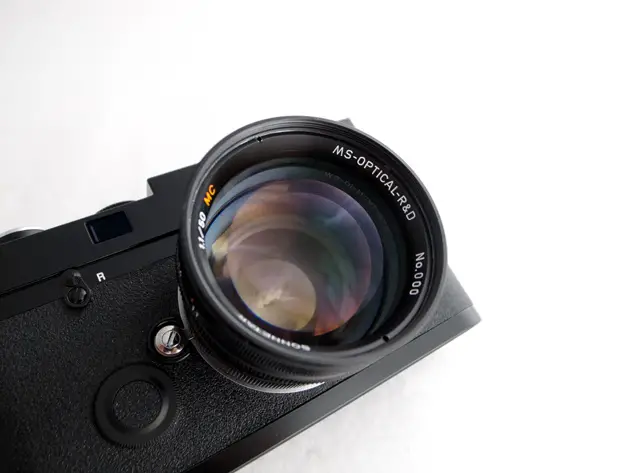 The MS Optical Sonnetar 50mm f1.1 MC
Finally it is here, after all of the rumours and the talk of release. I am very proud to announce the latest model in the Miyazaki Optical line-up…The 50mm Sonnetar f/1.1 MC M-mount lens. Pre-orders SOLD OUT!

Mr. Miyazaki from MS Optical has been tucked away for a while now brewing up something very special in his little workshop. Over the past 6 months or so he has been dropping hints about a possible fast 50mm lens. The thing is with Miyazaki san is that he talks about many lenses that he wants to build, so I always take things with a pinch of salt until I actually see something.
Well, now I have something for you all, the latest lens in Miyazaki sans range, the 50mm Sonnetar type f/1.1 Multi Coated M-mount lens.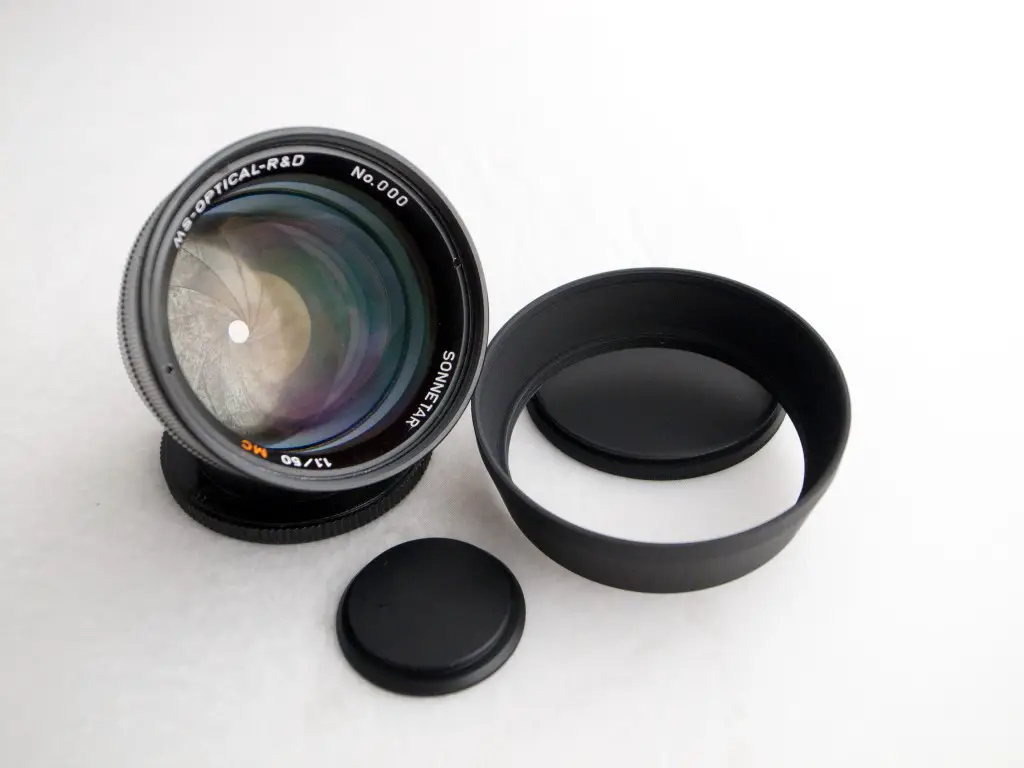 Here are the first pictures of the lens. It has a 2 layer multicoating on Tantalum glass. The German made iris is smooth with no click stops. It is a circular centre 14 blade iris, which should make for some very interesting and soft effects. The lens itself feels solid and has a nice weight of 190g on its own, or 220g as the set (hood and caps). The powder coated hood looks great on the lens too.


On the rear element of the lens there is a coma adjustment ring. With settings for infinity, 4m, 2m, and 1m. This is designed to assist with aberration issues which were faced with early Sonnar tyoes when wide open. With the coma selection you can select the focal length you will be using by twisting the rear element inside the lens. When selected the system will help to reduce spherical aberration.
Minimum focal length on the lens is 0.8m and the throw is very short, so you will not have to be searching around for the focus point. The actual focal length of the lens is 51.7mm. The lens itself is very compact and much smaller than I would expect from such a fast lens. It is certainly a lot smaller than the Noctilux or the Canon 'dream lens'. This lens is actually very well balanced and does not tip over the camera or feel unduly heavy.


The front element is quite large, as you would expect from such a high speed lens, taking a 55mm filter. The glass has a delightful cast to it thanks to the multicoating. Not only is this looking to be a very capable lens, but a very pretty lens too.


The lens is based on a Sonnar design, which was originally produced by Zeiss in the 1920's. It was famed for its contrast and for having less flare than planar type lenses. It also suffers less from chromatic aberration than other design from this period. The Miyazaki lens is 5 elements in 4 groups.
The optimum performance on this lens is looking to be around f/1.6 to f/2. Miyazaki san states that there is extremely good colour balance throughout the lens, but especially when stopped open. The lens looks to be a real performer and I am hoping to have some results of shooting the lens in the next few days.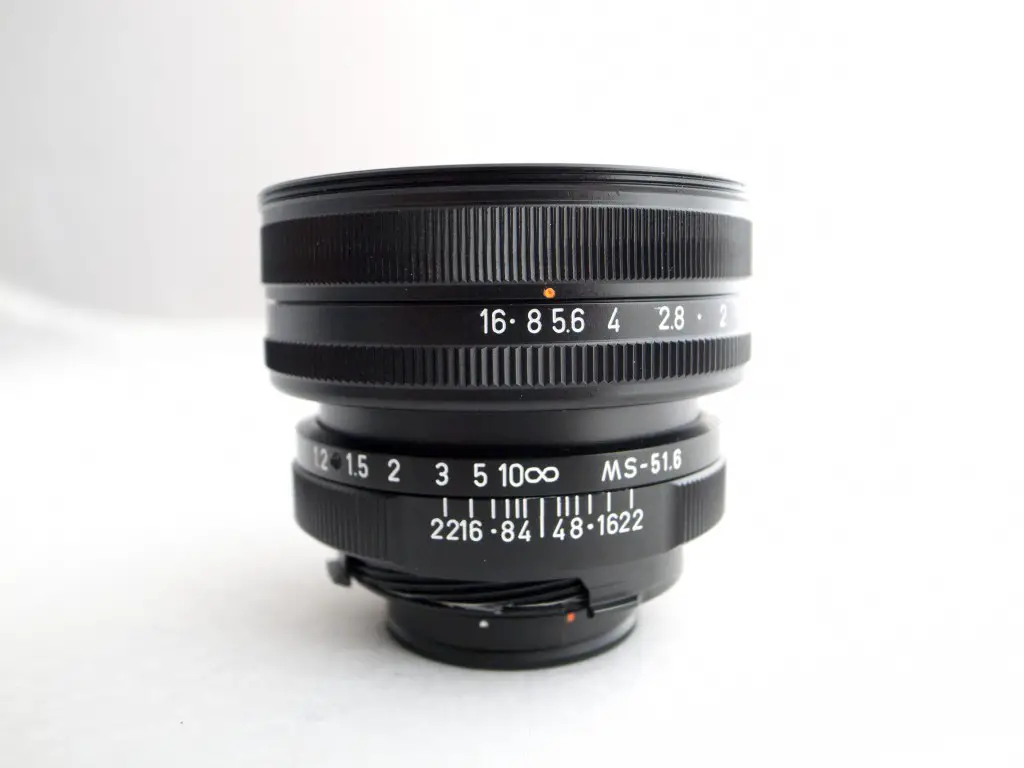 As usual the lens is being produced in extremely limited batches and they will be available on a first come first served basis. The lenses are being manufactured now, but there will be a waiting time of anything up to 3 months for the lenses.
Pre-orders have now sold out until I can guarantee another batch of lenses. Thanks for your interest. 
The lenses are on pre-order now! Click here to make your pre-order!
There is a deposit required for pre-order, please read the order page for more details.
If you have any questions about the lens or would like to register your interest for a lens you can mail me by clicking here.
Many thanks
Japancamerahunter