Get Featured: Tobias Weisserth
Tobias travels a lot, so much so that he wrote a great article about travelling with film. Well, now he is back to share his work taken during his travels. Check it out.

Blessed are those cursed with frequent business travel. My name is Tobias Weisserth, I pay my bills working for a well known multi-billion-dollar software company which has me packing my bags for international travel for the better half of my work days in a typical month – that is when I'm not working from my Hamburg home office. Photography has been my creative outlet for a number of years now. My attention gravitates towards urban photography.
I chose to show images from a number of short business trips to London I did over the course of about one year. All of this work was shot on various kinds of black and white film.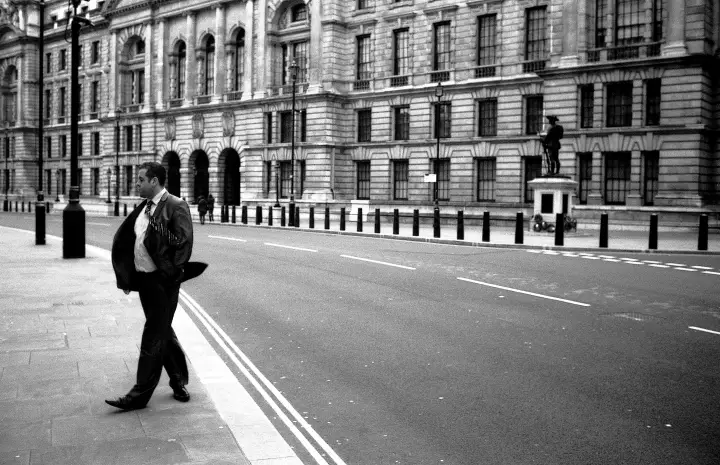 The nature of a business trip is that its schedule is defined by work – finding time to shoot has to fit in between. Going to the airport, leaving the hotel for work, grabbing food, taking a walk after work when it's already dark – that is the context of those images.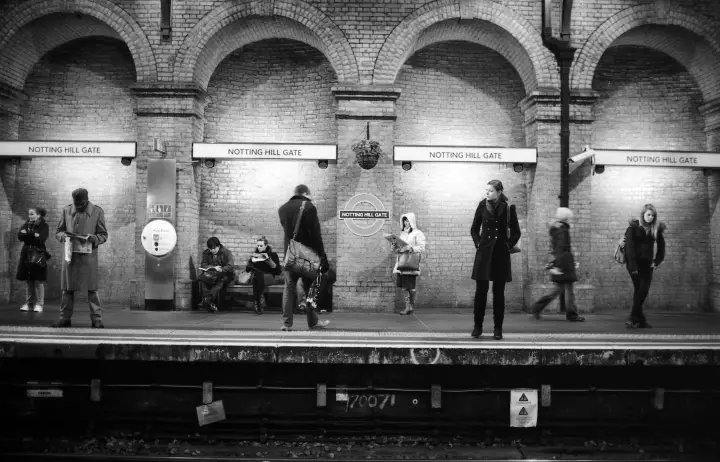 Are these images different in character and content than images taken with time dedicated only to photography? That is a hard question to answer. I would like to think so, but as always the true answer probably depends on many things, mostly the photographer's mindset and the viewer's perception.
Can we have an open mind for the world around us, also with the photographer's eye when our day is governed by more mundane priorities? Are these moments shown here just random glimpses, bound together by only the common location and choice of medium?
For myself, I tend to answer the last question as true. When I look at these seven images without emotion and after lots of time past the exposures taken, I see seven individual glimpses, not necessarily tied together by a more rigid theme. There is no story this sequence as a whole is telling, no social issue of the human condition is revealed by this set of images.
I'm working on long term projects that are more defined but that also enjoy a more dedicated mindset and more time. In contrast, these short business trips provide welcome opportunity to persist random but beautiful moments around me when my mind is more on other things than photography.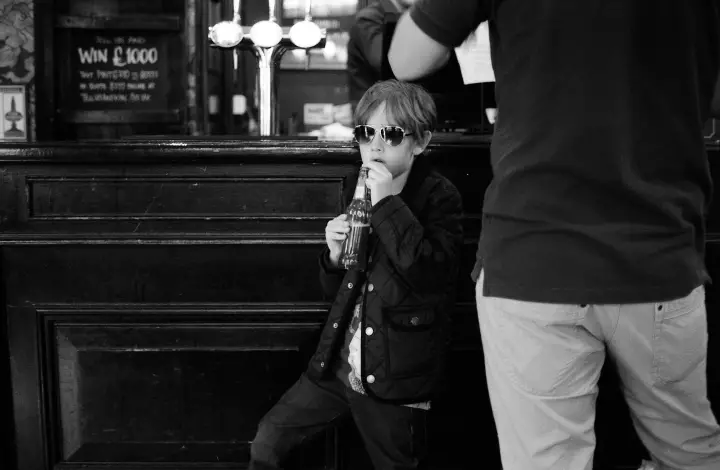 Do I feel these images are lesser work because of that? Absolutely not! I chose those images because each of them speaks for itself and hopefully, the sequence provides a sense of beautiful randomness for some of you.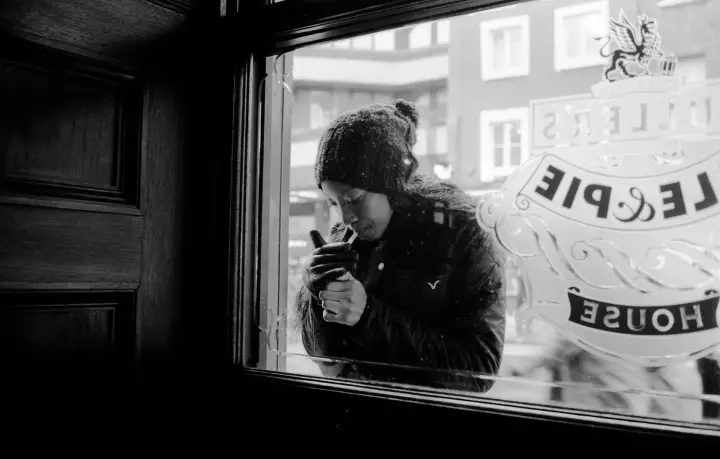 The technicalities: most of these images, with the exception of #4 and #5, were shot with a Konica Hexar AF, kindly provided by Bellamy. The other images were shot with a Minolta Hi-Matic 7SII.
You can find me on http://www.friendlyimitationofwork.com and http://www.flickr.com/photos/polarapfel.
Thanks for sharing your work with us, Tobias. It is always nice to see something that has been taken with a camera I have supplied.
Come on, share with us what you have and get yourself featured.
Click on this link and send in your project/work: Get Featured. *I am looking for mainly projects, not individual images*
Oh, and click here to see a few of the photographers that have been on the site before https://www.japancamerahunter.com/?s=featured
Please make sure you come and comment. Polite and constructive critique is welcome, offensive and disrespectful comments will be moderated.
Thanks
JCH