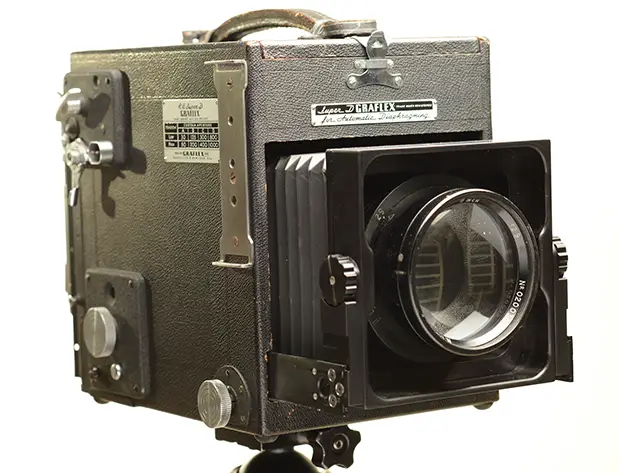 The Graflex Super 4×5 SLR Custom
Today I have the wonderful opportunity to introduce you to an absolutely one of a kind camera. The Graflex Super 4×5 SLR Custom. And it could be yours!

I am very fortunate as I get to meet lots of interesting people and see lots of amazing cameras. But this camera is something that you don't see everyday.
Camera innovator Cory Lum is the man behind this amazing camera and has helped it to evolve into an absolutely unique camera. Over to Cory for a few words about the camera:
Up on the block is a one of a kind, one off Graflex Super 4×5 single lens reflex.  Did I say single lens reflex ?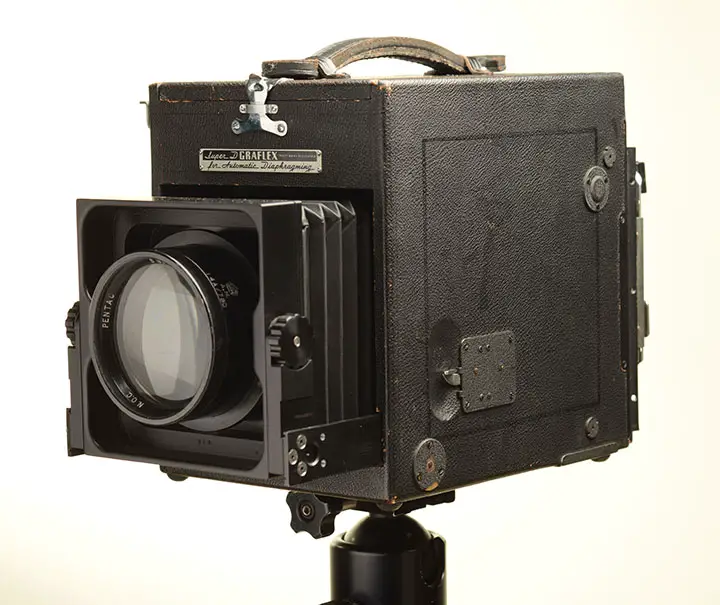 This 4×5 SLR was modified to fit a handselected Dallmeyer Pentac 9-inch high speed f/2.9 British reconnaissance aero lens. In addition, front geared standard has a custom tilt via aircraft aluminum machined single billet.  I had a Sinar 4×5 back installed for ease of use. Rear Standard takes an array of 6×9, 6x12cm medium format backs, 3×4 pack film instant film back and other 4×5 instant film backs too.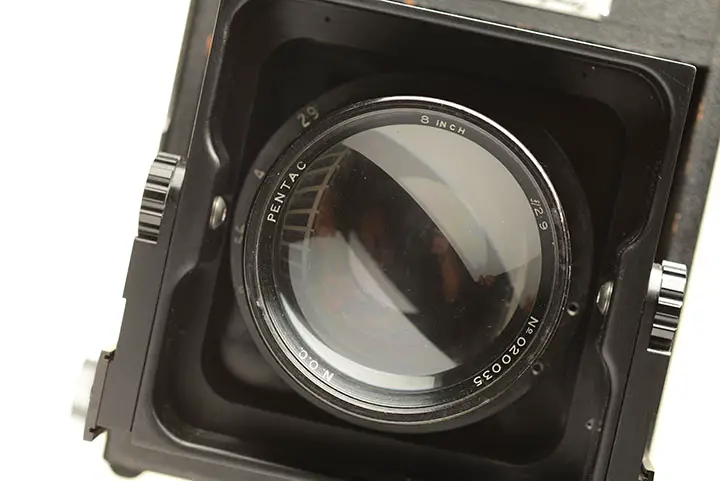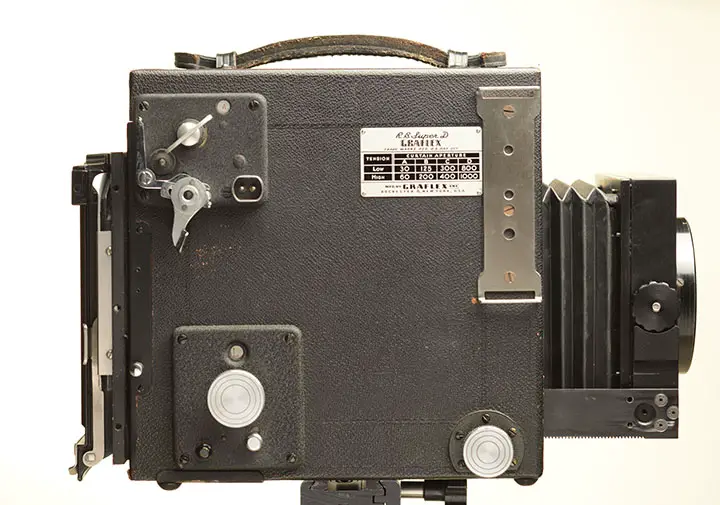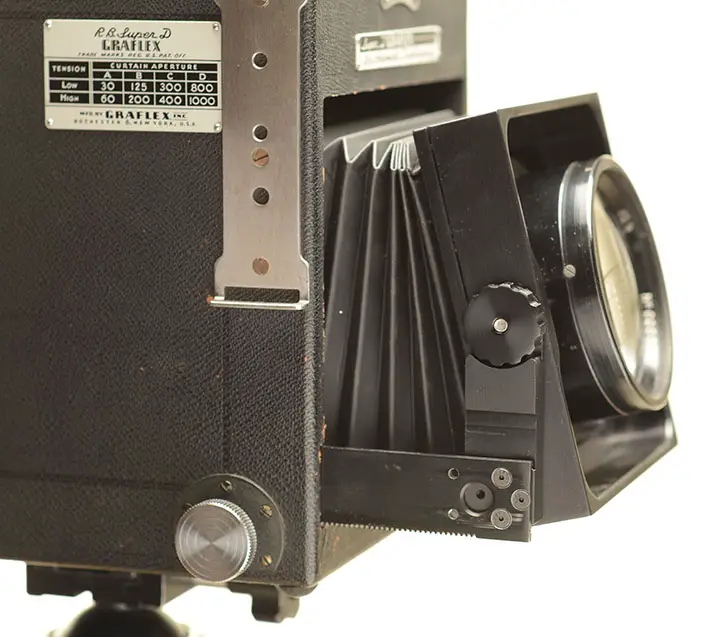 The shutter speeds are from 1/1000th second thru T via focal plane shutter.
This camera is over 50 years old and after long search I found a mint condition one. The Graflex was then used and modified with the above specs.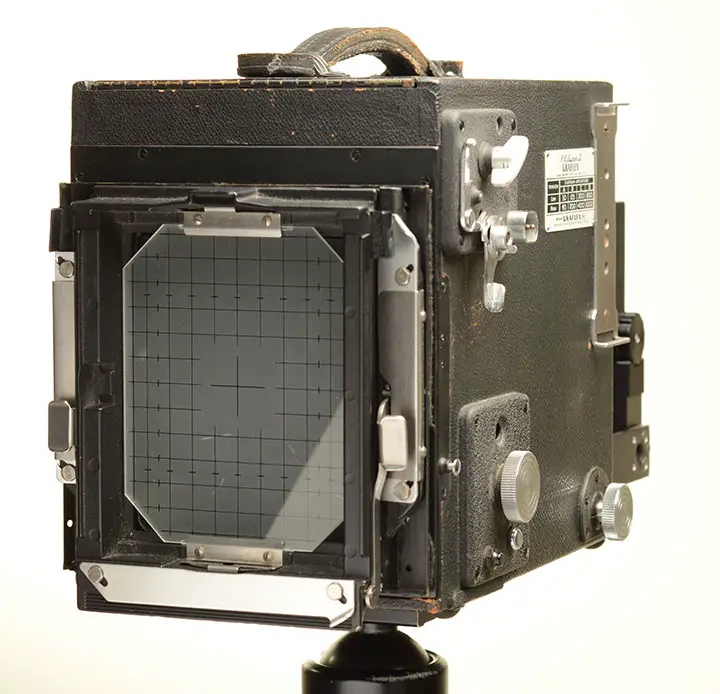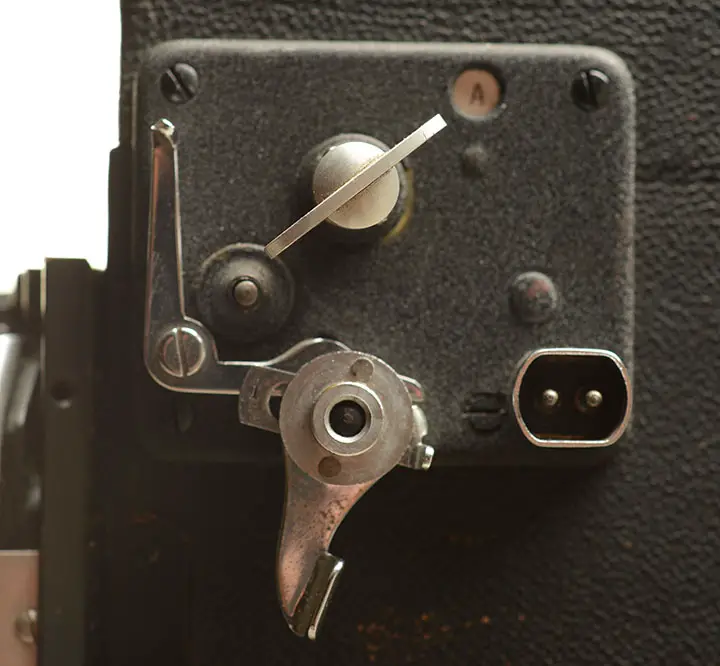 And the reason wee are telling you all of this? Because Cory has given me the task of selling this camera!
And the price I hear you ask? $12,000 USD.
Some of you may ask "why so much?". Well, double that has gone into making this camera in terms of money spent and countless hours of design and configuration. There is nothing quite like this camera anywhere in the world.
The condition of this camera is outstanding for its age and has been well cared for. It even comes with the original box.
In fact. If you buy this camera in Tokyo, Cory will personally come over from Hawaii and deliver the camera and teach you how to use it too. The chance of a lifetime to shoot a super camera in one of the worlds most photogenic cities.
If you are interested in this camera please mail me and I will be able to handle the arrangements.
Contact me here.
And please, serious enquiries only.
Thanks
JCH