Camera Geekery: Nikon FM3a
Who knew, that when Vanessa Williams belted out "Save the Best for Last" the song was actually about the Nikon FM3a. I am holding what most likely is the last ever mechanical 35mm SLR that will ever be made * by Nikon that is, the Voiglander Bessa TM is from 2003. It is the culmination of decades of Nikon's brightest minds pouring all their experience into this one final masterpiece. Or so that's what the legends will have you believe; the Nikon FM3a is on countless of people's desert island camera list.
There are already myriad technical reviews raving about the Nikon FM3a but when an opportunity appears to see for yourself if something is fact or fiction, why not take it. Especially in this case, it is paired with the AI Nikkor 45mm f/2.8P which was the lens Nikon released at the same time as the FM3a back in 2001. There is also the sentimental factor now that Nikon has ceased all production in Japan, making this and the F6 the final film Nikons manufactured in the land of the rising sun. (Well the Nikon FM10 was manufactured in Japan by Cosina)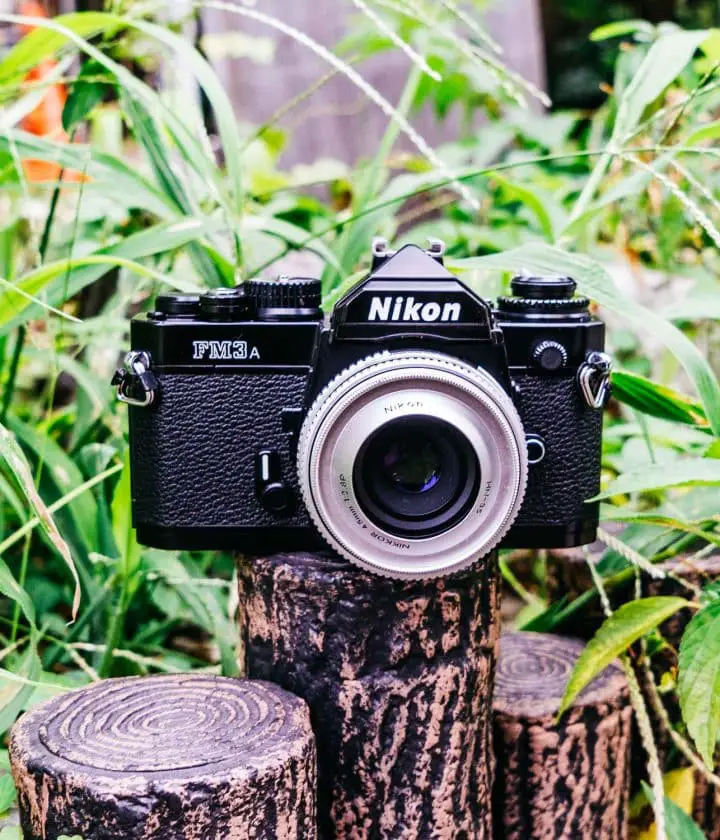 Background History
Released in 2001 and discontinued a mere five years later in 2006, Nikon's decision to produce it with the digital onslaught in full swing caught many pundits off guard. The Nikon FM3a is the swan song of the successful semi-professional family of Nikon film cameras that lived beneath the pro-pro F models. The Nikon FM, FM2, FM2N, FA, and FE2 had been around for decades and developed a healthy fan base from their simplicity, ruggedness and reliability, the once upon a time trifecta of Japanese design. The cameras of this line evolved into the favorites of many working pros as both primary and back-up cameras. With the size and complexity of the Nikon F cameras such as the F4 and F5, the smaller size and reliability of the FM's hit a good niche.
Working from a room at the Ohi factory in December 1998, engineers from Mito Nikon (a Nikon camera production subsidiary that had previously worked on the Nikkormat series) began designing the FM3a. The small team (seven engineers, later twelve employees) worked closely with the factory production staff to ensure unprecedented levels of quality control throughout the design and production processes.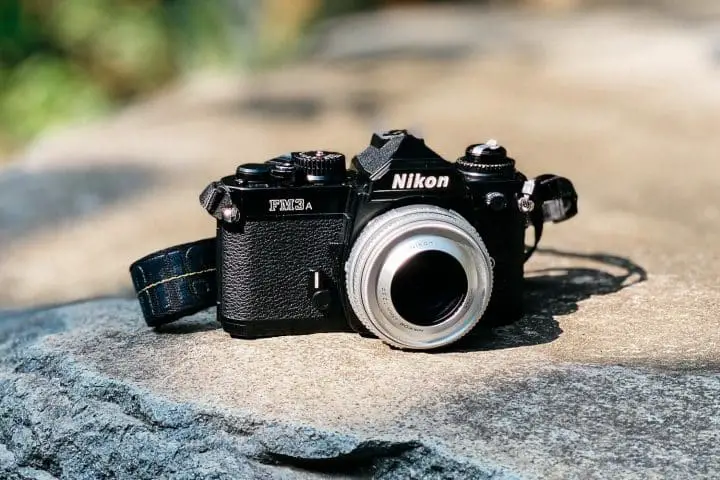 The result was a machine that became the best manual focus Nikon SLR. They smoothed out the ergonomic quirks of its predecessors and added subtle modern tech in the hybrid shutter system. The FM3a's designers succeeded in combining all of the best features of Nikon cameras from the previous forty years while addressing the earlier machines' failings. it was placed on the market in July 2001 at 96,000 yen (tax not included) for the silver finish body and 99,000 yen (tax not included) for the black finish body.
In July 2001 the single focal-length manual-focusing lens, AI Nikkor 45mm f/2.8P, went on sale simultaneously with FM3a. In consideration of the proper matching to the FM3A, it was finished with a quality metallic appearance. The filter, hood, and cap were also designed specifically for this lens system, and particularly the hood was equipped with a specific function to allow installing a cap over the hood and a novel conical-dome design. In addition to the silver finish, the black finish system was released in November 2001 at 48,000 yen (tax not included).
Nikon FM3a Tech Specs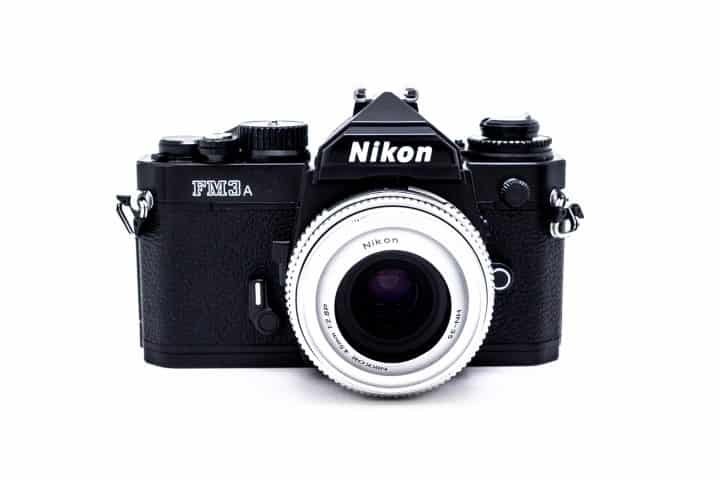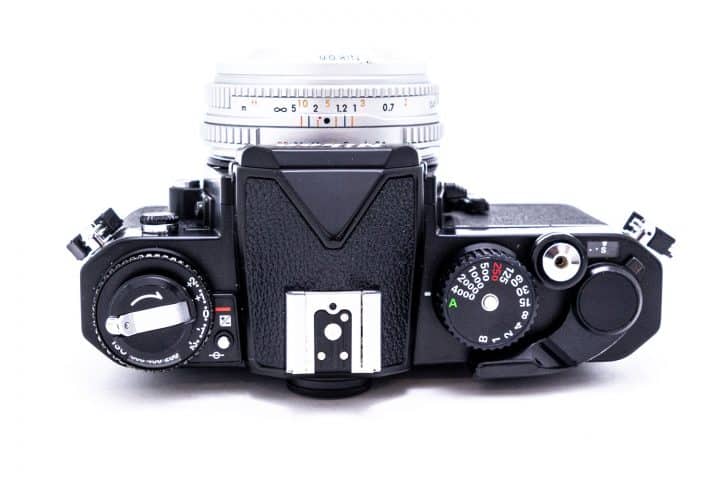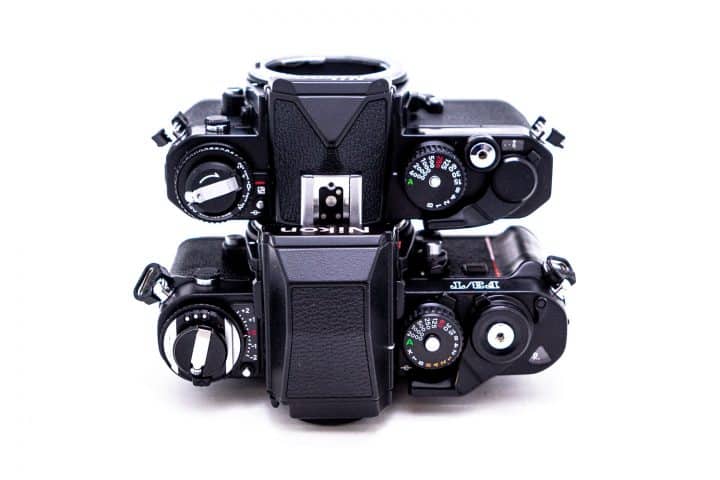 Type of camera
Electronically-controlled and mechanically-controlled 35 mm single-lens reflex (SLR) focal-plane shutter camera
Film format
35 mm (135) format
Exposure control
Aperture-priority auto (A) and manual (M) exposure control
Picture size
24×36 mm
Lens mount
Nikon F mount
Viewfinder
Eye-level pentaprism type
Eye point
14 mm at -1.0 -1(dpt.)
Focusing screen
K3 type (splitprism-image microprism type, Cear matte Screen II) standard, B3 type and E3 type optional
Finder coverage
Approx. 93% (objective screen)
Magnification of finder
Approx. 0.83X (with 50 mm set to infinity)
Viewfinder information
Shutter speed, exposure meter indication, shutter indication, direct aperture value, exposure compensation mark, ready light
Reflex mirror
Quick-return type
Metering system
TTL center-weighted, full-aperture exposure metering system, approx. 60% of the meter's sensitivity concentrated on a 12 mm diameter circle
Exposure meter sync.
AI type
Metering range
EV 1 to 20 (ISO 100) (with use of 50 mm f/1.4 lens)
Film-sensitivity setting
DX system or manual. With DX: ISO25 to 5000 Manual: ISO 12 to 6400
Exposure compensation
Exposure compensated to ±2EV in units of 1/3
AE lock
Enabled by pressing the AE lock button
Shutter
Vertical-travel metal focal-plane shutter
Shutter speed settings
A (Aperture-priority auto): 8 to 1/4000 s. electronic stepless control (indications are 1 to 1/4000) M (Manual): Bulb,1 to 1/4000 s. mechanical control
Self-timer
Mechanically controlled, countdown time of approx. 4 to 10 seconds, cancellation possible
Lens aperture
Instant-return system, with aperture lever
Sync contact
X-contact only; synchronized with the flash at a low speed of less than 1/250s
Speedlight control
TTL flash
Sync. terminal
JIS sync terminal provided as standard, with lock screws
Flash ready light
Lights up when SB-27, SB-28 and others have been fully charged; Blinks to warn of insufficient light output, and shutter speed setting at 1/500 to 1/4000 sec.
Accessory shoe
Standard ISO518-compliant shoe: Provided with flash sync. contact, ready-light signal contact, monitor signal contact, TTL auto flash stop signal contact, and safety lock hole
Film advance
Lever provided, 30-degree standoff angle and 135-degree winding angle, automatic film advance enabled with MD-12 motor Drive (Sold separately)
Frame counter
Aditive type (S, 1 to 36), automatic reset
Film rewinding
film reset button and rewind crank provided
Camera back
Detachable hinged back; MF-16 Data Back can be attached in place.
Camera back opening
Achieved with the film-rewind lever
Multiple exposure
Activated with multiple exposure lever
Power source
Choice of one (1) 3V CR-1/3N lithium battery, two (2) 1.55V One 3V CR1/3N lithium battery, two 1.55V SR44 silver-oxide batteries, or two 1.5V LR44 alkaline batteries
Meter-on timer
ON when the shutter button is half-pressed and automatically OFF 16 seconds after the shutter button is released. ON when the shutter button is half-pressed and automatically OFF approx. 66 seconds after the shutter button is released when the motor drive unit MD-12 is used.
Battery power check
Displayed for 16 seconds with the meter-on timer. The exposure meter does not work if the batteries are exhausted.
Total number of film rolls <in the aperture-priority AE mode>
Approx. 100 <Approx. 50> with use of 3V CR-1/3N lithium battery
Approx. 100 <Approx. 50> with use of 1.55V SR44 silver oxide batteries
Approx. 45 <Approx. 10> with use of 1.5V LR44 alkaline batteries
*At ordinary temperature (20°C): The values in <> refer to the numbers at a low temperature (-10°C). The above listed values assume the use of 36-exposure film, aperture-priority AE mode and shutter speed of 1/250 sec. Measurement was conducted by repeating a cycle composed of half-pressing of 10-second duration followed by releasing and then leaving the shutter until the half-press timer expired.
Tripod socket
1/4 (ISO 1222)
Dimensions & Weight (Approx.)
142.5 (W) ×90 (H) ×58 (D) mm, 570 g (including batteries)

AI Nikkor 45mm f/2.8P Tech Specs
| | |
| --- | --- |
| Type of lens | Nikon F mount CPU-integrated P type manual focus lens |
| Focal length | 45 mm |
| Max. aperture ratio | 1:2.8 |
| Lens configuration | 4 elements in 3 groups |
| Angle of view | 50°when mounted on 35 mm (135) format camera: 41°50′ when mounted on an IX240 format camera: 34°50′ when mounted on a Nikon digital camera D1 series |
| Object distance information | Unavailable output of object distance information into the camera body |
| Focus adjustment | Rotating system with range ring |
| Shortest object distance | 0.45 m |
| Aperture control | Automatic aperture control |
| Diaphragm | 7 blades (circular diaphragm) |
| Attachment size | 52 mm |
| Dimensions & Weight (Approx.) | 63 (Max. diameter) ×17 mm (Length: measured from the bayonet reference surface to the tip of the lens), 120 g |
| Accessories | Dedicated 52 mm spring-loaded front cap, dedicated rear cap (camera back), dedicated 52 mm NC filter, dedicated hood HN-35, and dedicated soft case |
Standout Features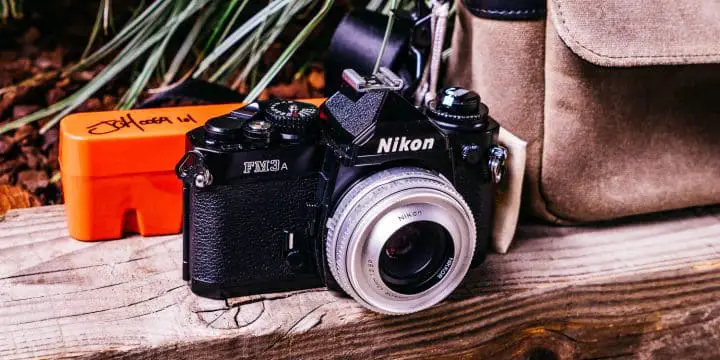 Below is a look at some the best features of the Nikon FM3a that sets it apart from the competition. For a super comprehensive breakdown of all its features, check out the excellent work from MIR here.
Hybrid Shutter
There is without a doubt the star of the Nikon FM3a is the development of the hybrid shutter. The hybrid shutter electronically controls the shutter in the aperture-priority AE mode, while it provides mechanical control of the shutter in the manual exposure mode. This means the shutter can be operated in the manual exposure mode even without a battery. And still shoot the entire shutter speed range including a max of 1/4000th in either mode? Pretty freakin' amazing.
The design meant that one shutter must be properly operated by two control systems, resulting in a complicated shutter mechanism. Furthermore, the number of required component parts and also the size of the shutter unit had to be increased and thus to install the shutter unit it was essential to increase the space for mounting. However, the FM3A was considered as a successor to the New FM2, so an increase in size was not an option. A method for mounting the unit in a limited space had to be devised.
Without getting into too much technical detail, devising a way to bypass the ammeter required to measure electric current in the circuit was a feat of mechanical engineering prowess. Engineers toiled and worked closely with manufacturing to ensure a control section would be reliable yet fit in a slim body. For you nerds out there, check out Nikon's page here for diagrams and more in-depth techy talk.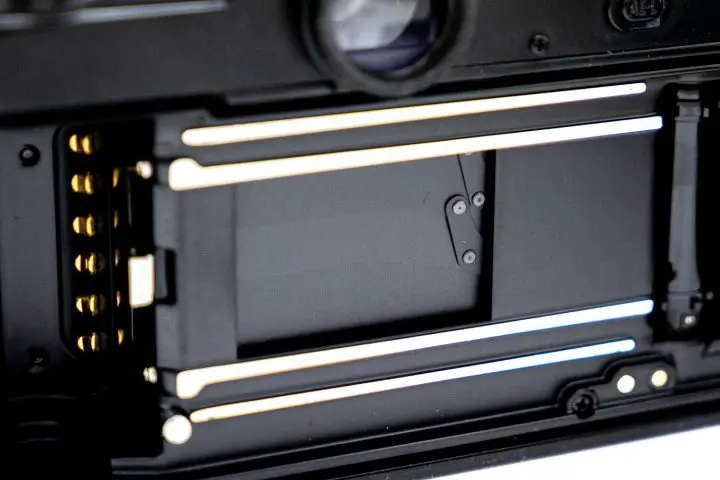 Viewfinder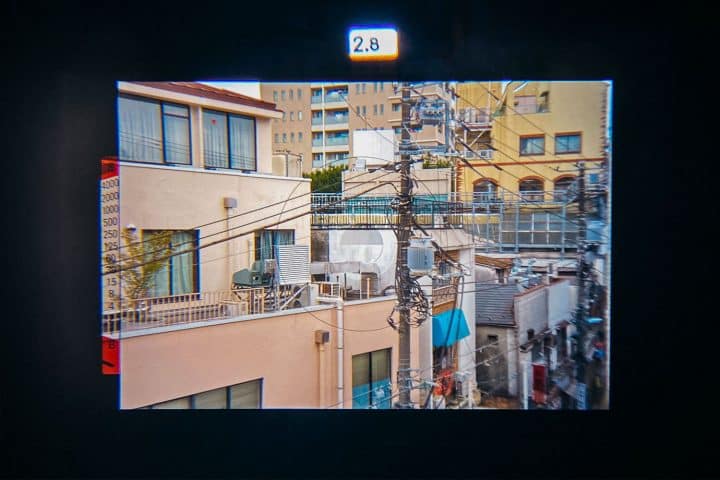 The other shining star of the FM3a is the viewfinder. With a finder coverage of 93% and 0.83x magnification it is designed for manual focusing. Under the hood you will find a K3-type Splitprism-image Rangefinder Microprism (phew) that has a very old school viewing screen with the split rangefinder design and the hash-circle surrounding the circular range finder. These work in practice like rangefinder patches do. The focusing screen is superb and the view through the viewfinder is exceedingly bright. You will find analog meter controls on the left, the old school physical view of the Nikon lens' aperture ring up top, and the indicators for flash and exposure compensation all add to necessary information you'll need without taking your eyes away.
Auto exposure lock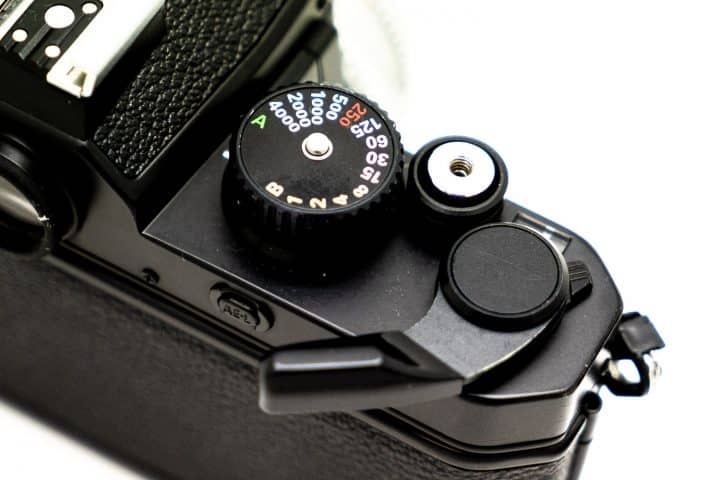 Just under the film advance lever you will find the Auto Exposure Lock button. Nikon designers have moved the AE Lock previously found on the dual functions self timer lever (on both the FE and FE2) to this new location. Obviously you'll need it for locking the exposure settings in aperture priority mode for recomposing, and this new location is a significant ergonomic upgrade.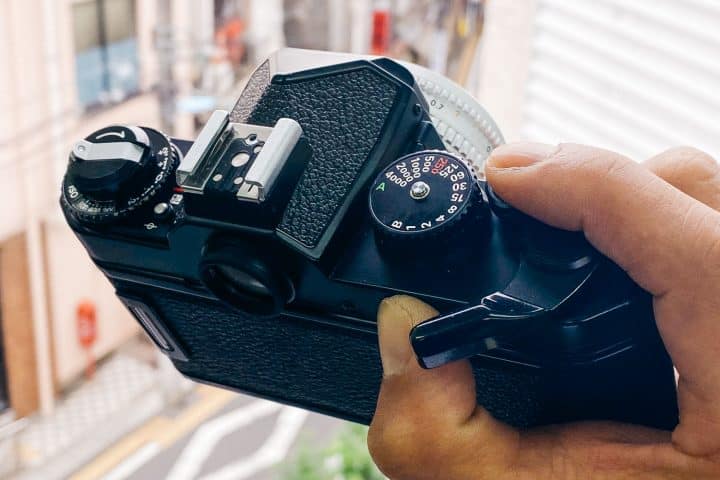 Depth of Field Preview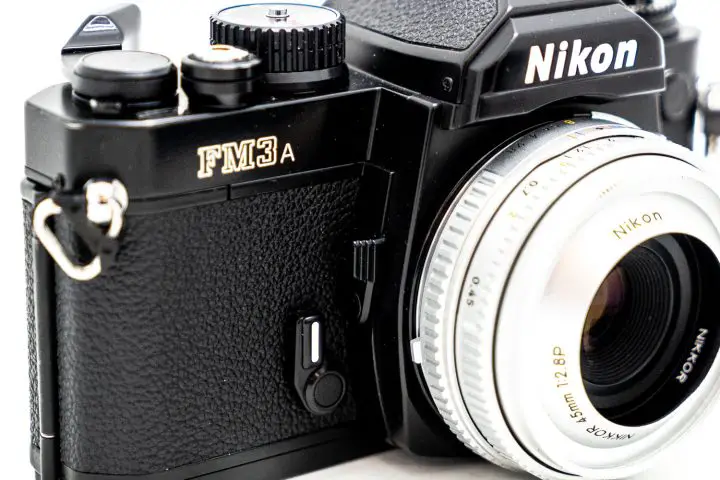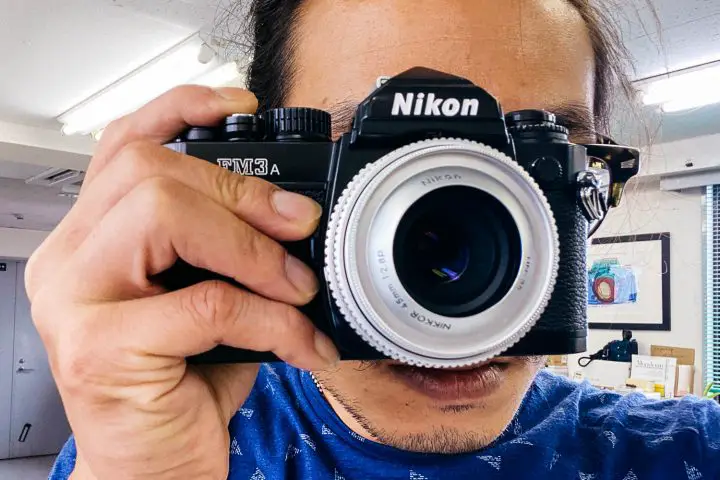 Nothing revolutionary about the DOF preview itself but I just really like the design of the little lever and its location. All dials and buttons are placed so well on the FM3a you can easily handle it one hand.
Pressure Plate
Perhaps the most underrated feature of the Nikon FM3a is the film pressure plate on the back door. The internal section of the film back has a large film pressure plate at the center to ensure absolute flatness of field, which is a key element critical of maintaining picture sharpness. Below is a comparison of the pressure plate of the FM3a vs. the F3.
Nikon FM3a Sample Pics
I decided to take the FM3a out to Kamakura for the day and visited the temple Engaku-ji. For fans of Zen, this is the temple where D.T. Suzuki trained. Shot on Kodak Ultramax 400 at box speed, self-developed with Cinestill Cs41 and scanned on a Plustek Opticfilm 8200i.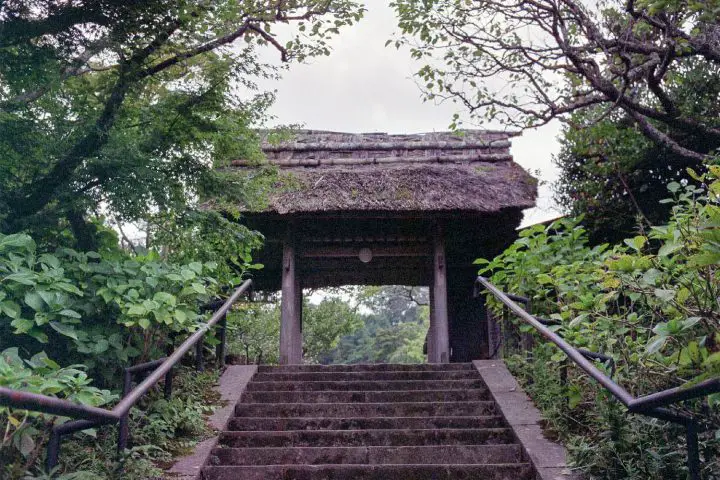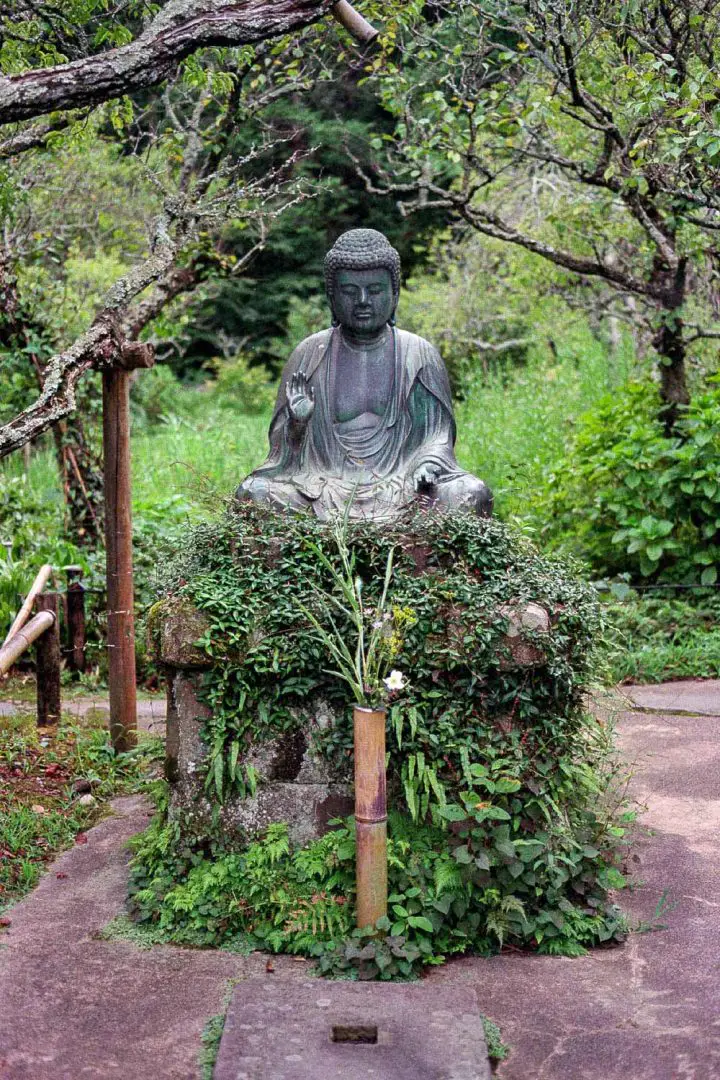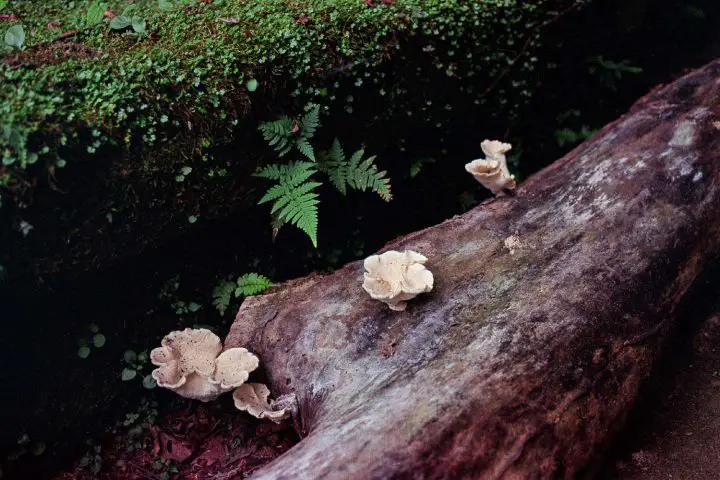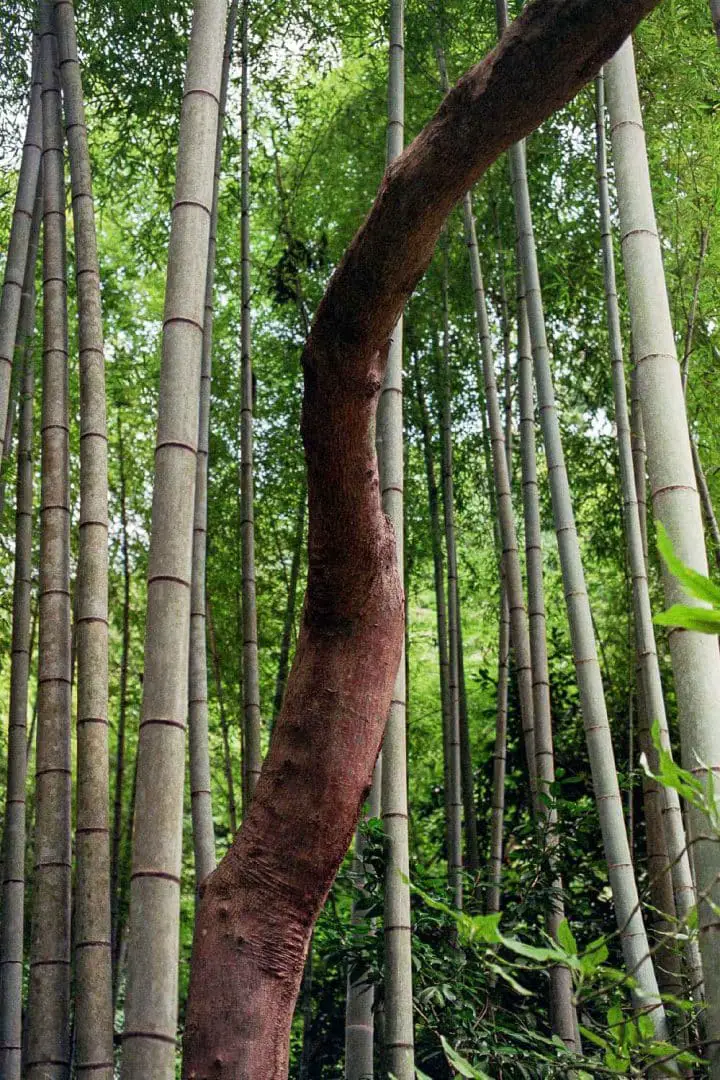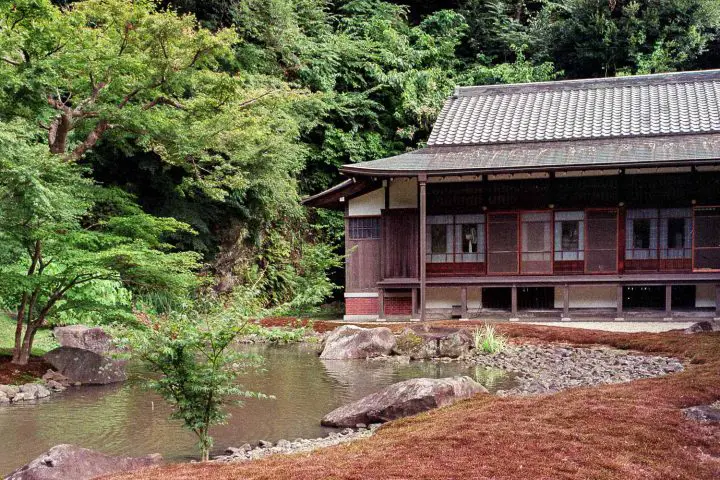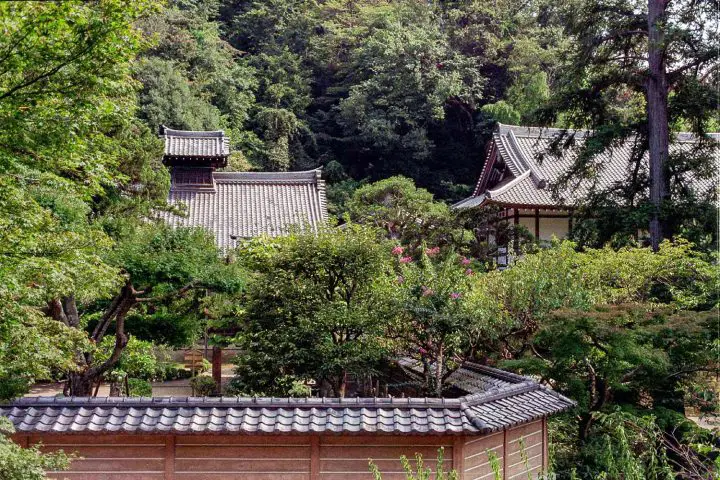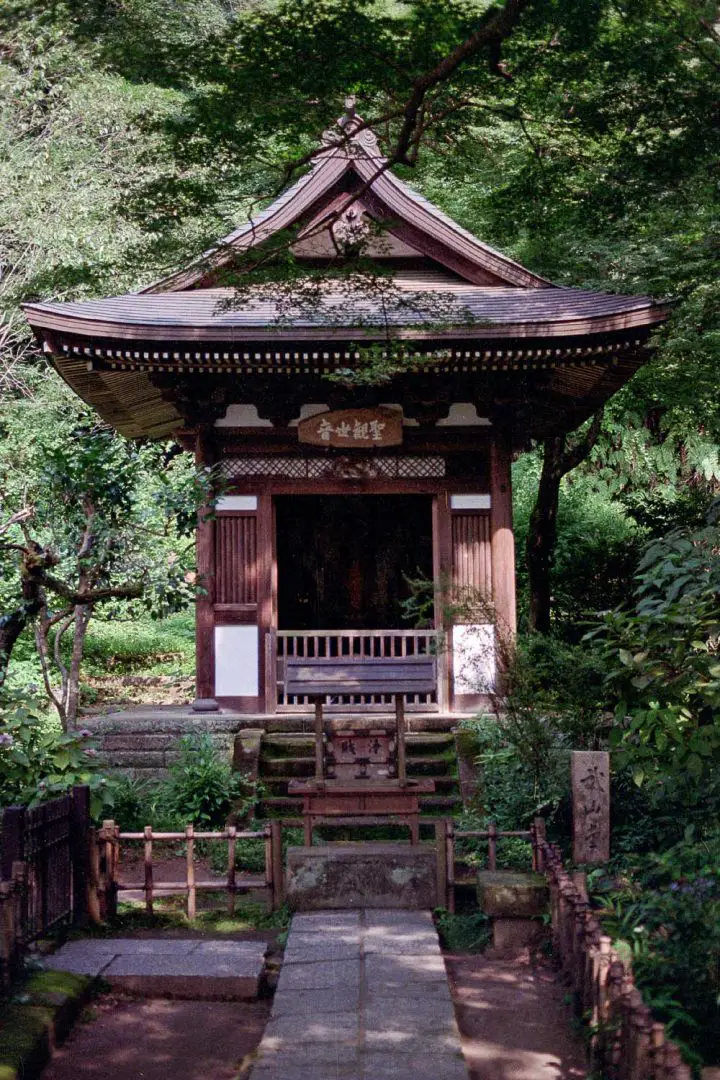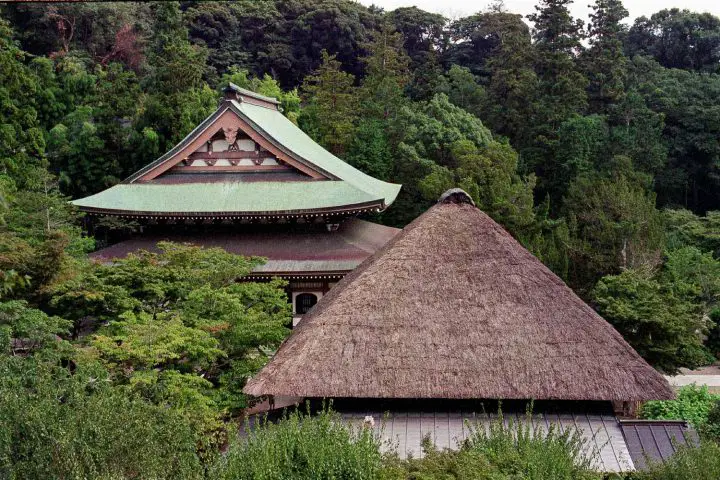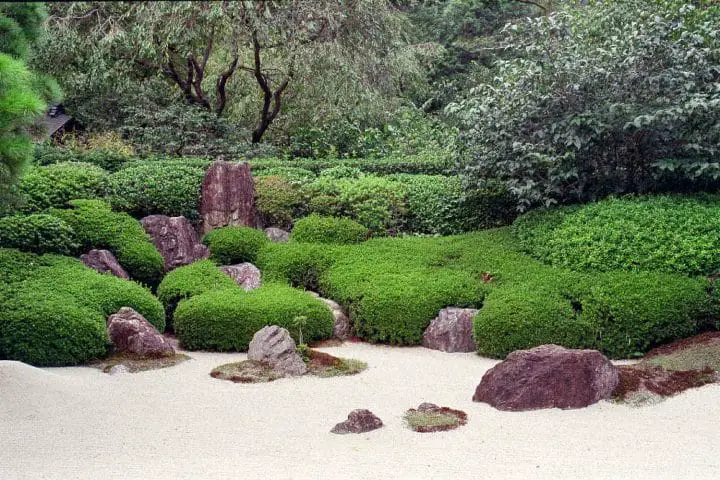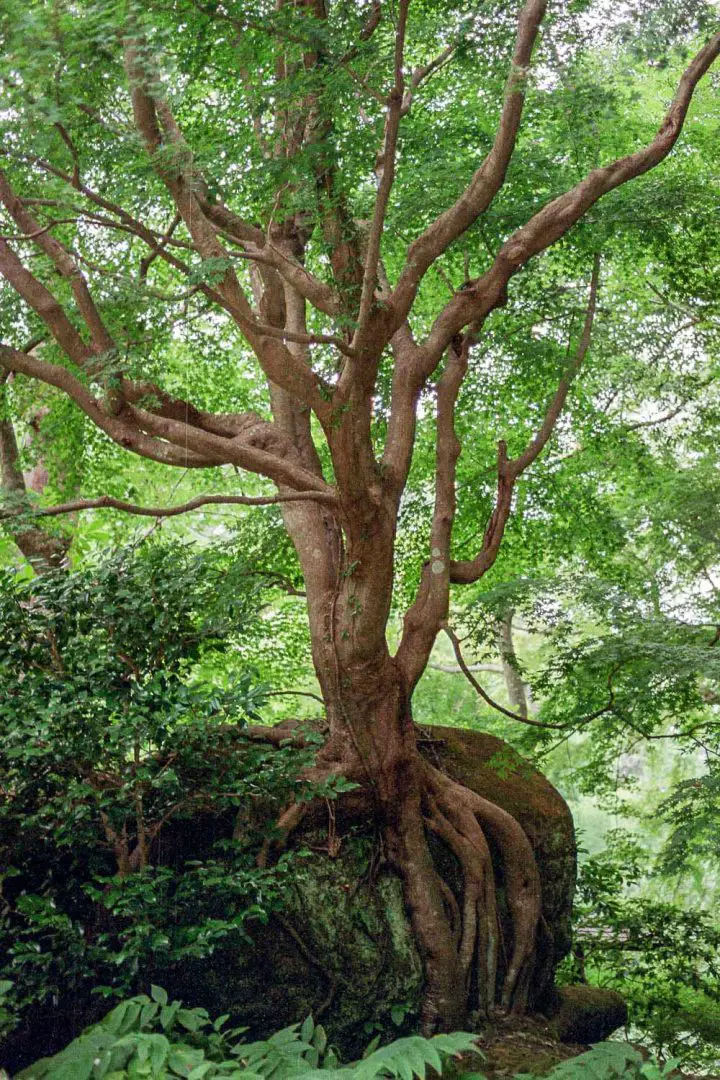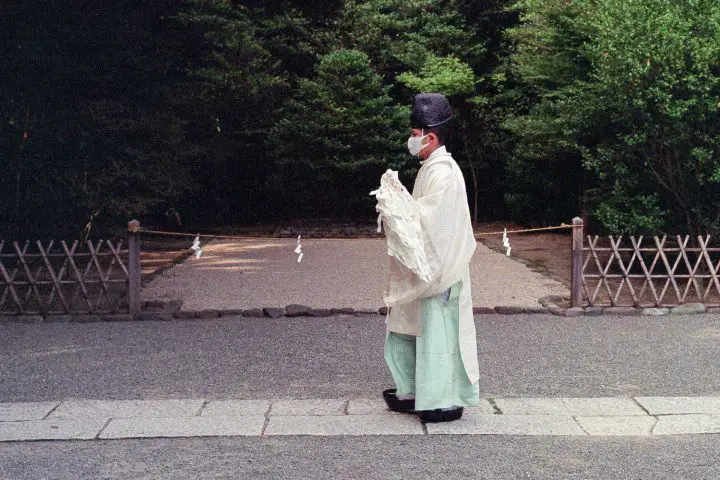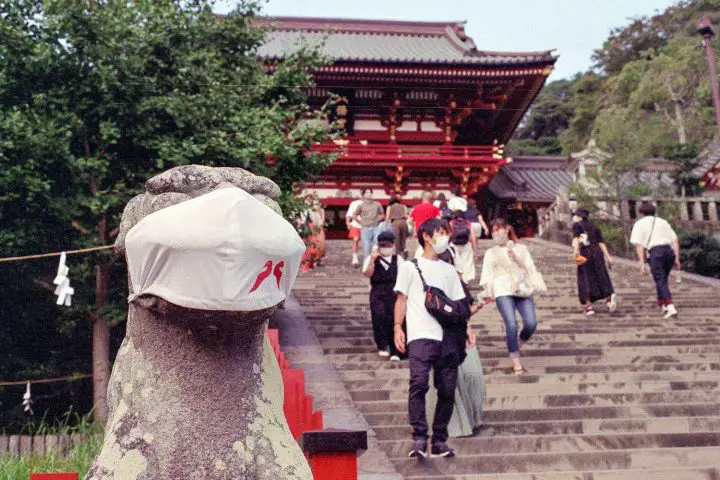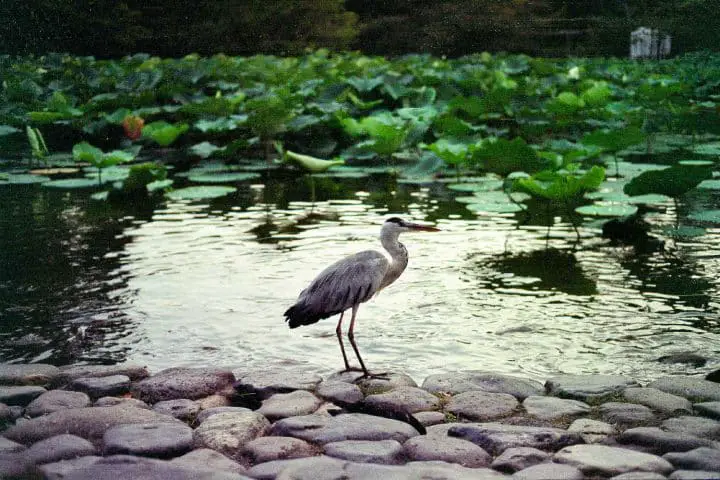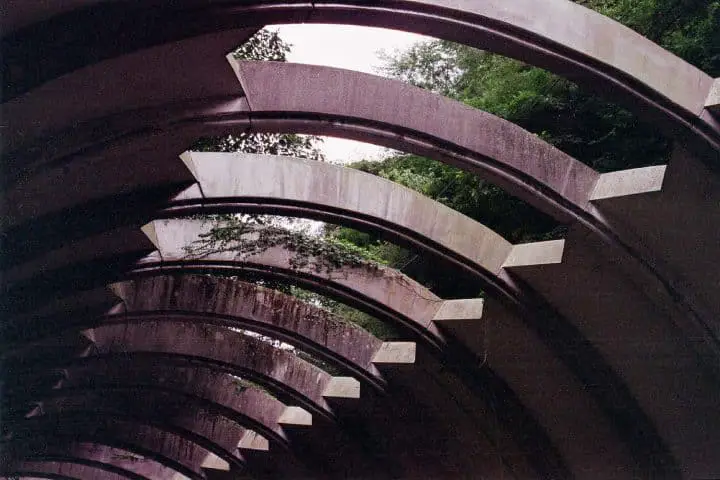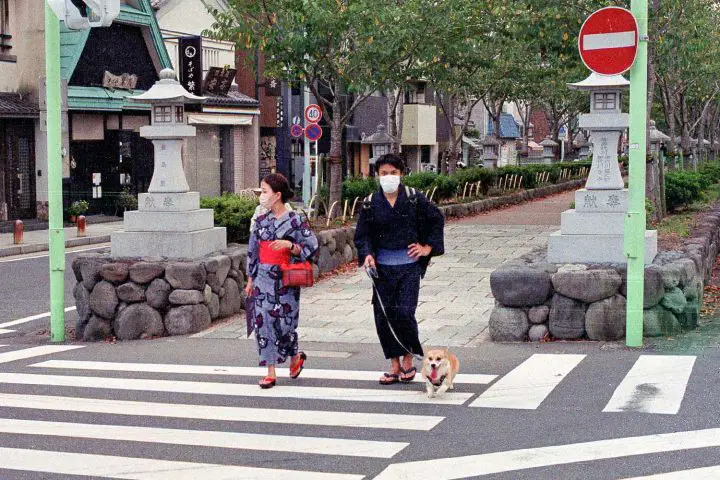 Final Thoughts
The legends about the Nikon FM3a are virtually true. If you're partial to the mechanical SLR way of shooting, you can not go wrong with the FM3a. Ergonomically I find it very intuitive and reminded me of the ease of use of my Minolta X-700. The aperture priority is a reliable option, of course the build inside and out is superior and the hybrid shutter system is brilliant. The ability to shoot all speeds mechanically without a battery is a boon for inclement weather (my X-700 would act weird in very cold weather). In addition, you have the expansive collection of Nikkor glass at your disposal.
Speaking of lenses, the pancake AI Nikkor 45mm f/2.8 gets a meh. There are no issues with the design and feel but the IQ doesn't fail in any regard yet doesn't wow either. I would love to have a go again with a 35 mm f/1.4 AI-S or 58mm Noct.
What was great about the Nikon FM3a as well was the bang-for-your-buck value for a relatively new camera. Not too long ago, a body could be had for just $500 USD. It's essentially doubled now, but so has pretty much any great film camera, at least. I imagine their value will only increase significantly so it's a worthy investment to snap one up now. I remember when Leica MPs were around $2K USD and I  procrastinated on getting one thinking they'd always stay around that.
Wizbang mirrorless cameras will improve. The manual film SLR will not; this is the end of the line, the Tyrannosaurus rex before a digital meteor struck the analog planet. The Nikon FM3a serves as a nostalgic reminder of the perseverance and ingenuity that once defined the company in its heyday. Find it and hang on to it, because it most likely ain't coming back.
MN