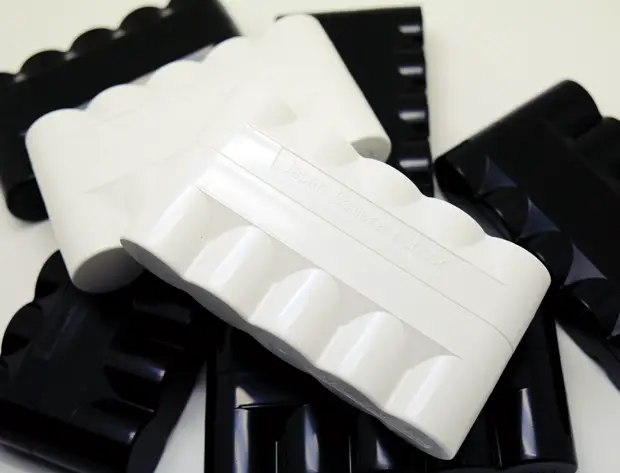 Japan Camera Hunter Film Cases
Some updates and news on the JCH film cases.
OK, so there has been an amazing response to the 120 cases, and I want to say a heartfelt thank you to you all for supporting them and the site. So, the cases are no longer pre-order. Actually I am working really hard now so orders should take no longer than 10 days to ship. I hope.
You can get your cases by clicking below. And remember, 10 cases gets you a free case and combining orders makes for cheaper shipping.
*news*
So, it seems that my cases are popular enough that they are being copied. A couple of unscrupulous bastards in China have decided to copy my cases. When confronted about it they had the gall to tell me that they have been making them for years and that I can basically F-off as there is nothing I can do to stop them. Well, that is the way it goes, there is nothing I can do about it.
Wait, actually there is…I can say to you, buy only JCH originals. The quality is better, the service is better and you know that I am not doing it to make a fast buck. Remember, buy the original and the best, buy JCH!
Supporting these film cases helps support the site so that I can bring you more cool content and more cool gear.
The white 120 cases are going to be available very soon and a special edition colour is going to be available in both cases soon. The special edition cases will be exclusive to JCH and trusted distributors (Freestyle, Lightleaks, etc).
I am constantly trying to come up with new ideas and designs to support the film community. I have a few new ideas up my sleeve and I hope to be able to share them with you soon. Development takes time and money, so I don't want to release things until I am sure they are ready and the quality is the highest it can possibly be.
*updated news* The much requested black cases are now in stock and shipping. Same case, same design, but in a sleek and sexy piano black. These things look stunning. Get them whilst they are hot.
On the base of the case there are two stamps 'Japan Camera Hunter' and 'Made In Japan'. I wanted to keep these as low key as possible. This is an important point too, as the fakes don't have the markings, only the area for the markings.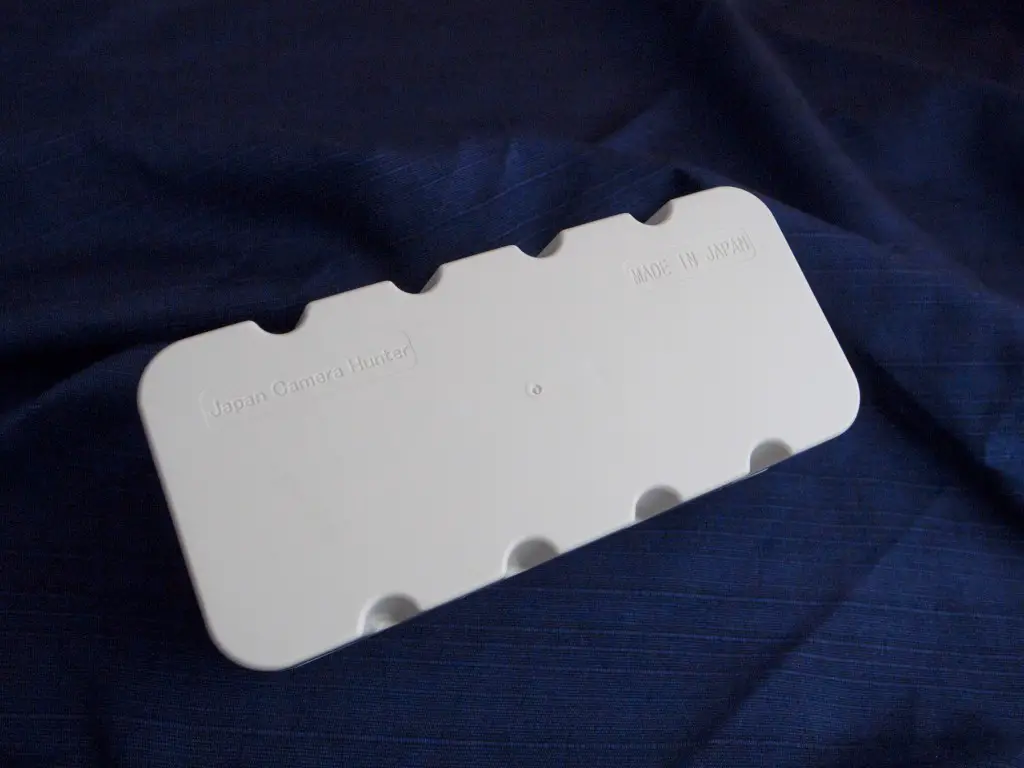 I have tried really hard to keep the costs down on these as much as possible, but the cost of making the moulds for these has been really high so unfortunately the cases are a little bit more than they used to be. But the quality of these cases is higher than the originals and you will be getting a piece of photographic history, and you cannot put a price on that.

The regular film cases are available in the shop. You can get there by clicking here.
The Bikkuri cases are also going to be available. You can get them by clicking here.
If you are a wholesaler and would like to get these cases you can contact me by clicking here for more information.
Please note, the 'Buy Film Not Megapixels' stickers are not mine. I cannot supply them with the case. If you want some you can get the from the wonderful GradeSelect.
Many thanks
Japancamerahunter