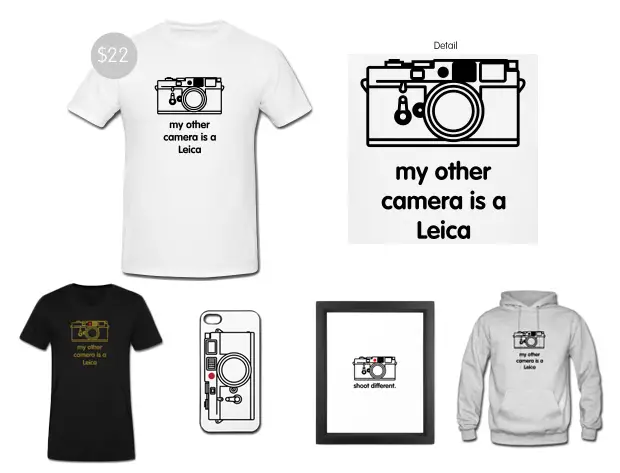 Japan Camera Hunter T-Shirts
Some of you lot know that I also sell JCH T-shirts, but I thought it might be nice for you to get your hands on a bit of a deal for the summer.

I like T-shirts and I don't like to take myself too seriously, which is myself and my talented designer chum Hawken King got together over a few sherbets to design me some JCH things.
We have put together a few T-shirts, posters, i-phone cases and other bits and bobs for your enjoyment. These are not designed to make a big profit or anything, they are about showing your support for the site. We have managed to get the price down to just $19.99 of your dandy American Dollars for the very cheapest shirt. That is a screaming bargain!
But obviously, I want you to buy the fancy pants one with the gold stuff on it, because it looks mad cool and it has gold on it!
We also have one in Japanese, which reads 'はい、これはフィルムカメラです。' Or, 'Yes, this is a film camera'. For those moments when people look at you as if you are some kind of museum relic and then inevitably spout "I didn't realise they still made that stuff".
So come and buy all the things! JCH takes a lot of upkeep and by buying these goods you can help me keep the site going and help me to bring you more interesting gear, products, photographers and bags in the future.
If you have not clicked on one of the pictures already, then you can click here and go shopping:
T-Shirts, phone cases, and stuff
Cheers
Japancamerahunter