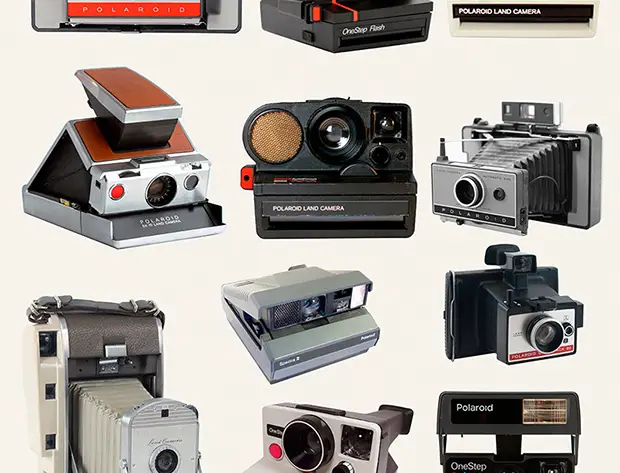 Classic Camera Posters
If you are a regular reader of the site then you might remember the cool film photography posters (link) that I featured a few months back. Well now there are some new additions to the design stable.

Peter Hamilton has been busy making some cool new posters to add to his collection. Last year I featured his awesome film posters, which are really popular, and now Peter has released a couple of new additions.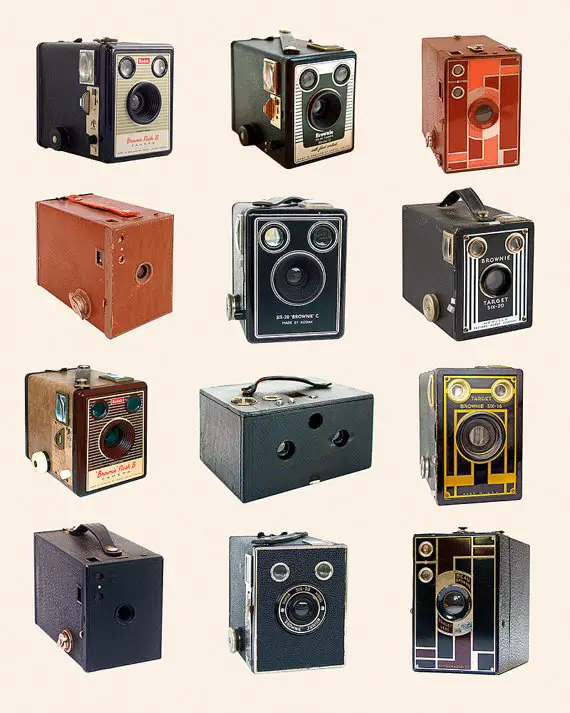 The Kodak Brownie, History of the Brownie poster
This picture featured Peter's own collection of Brownie cameras. Beautiful and classic design cameras, from an age when industrial design met head on with art deco and art nouveau principles. This is a very cool poster to have.
I wish cameras still looked this good. Now they all just look the same as one another. This poster shows what a powerhouse Kodak used to be in the photography market.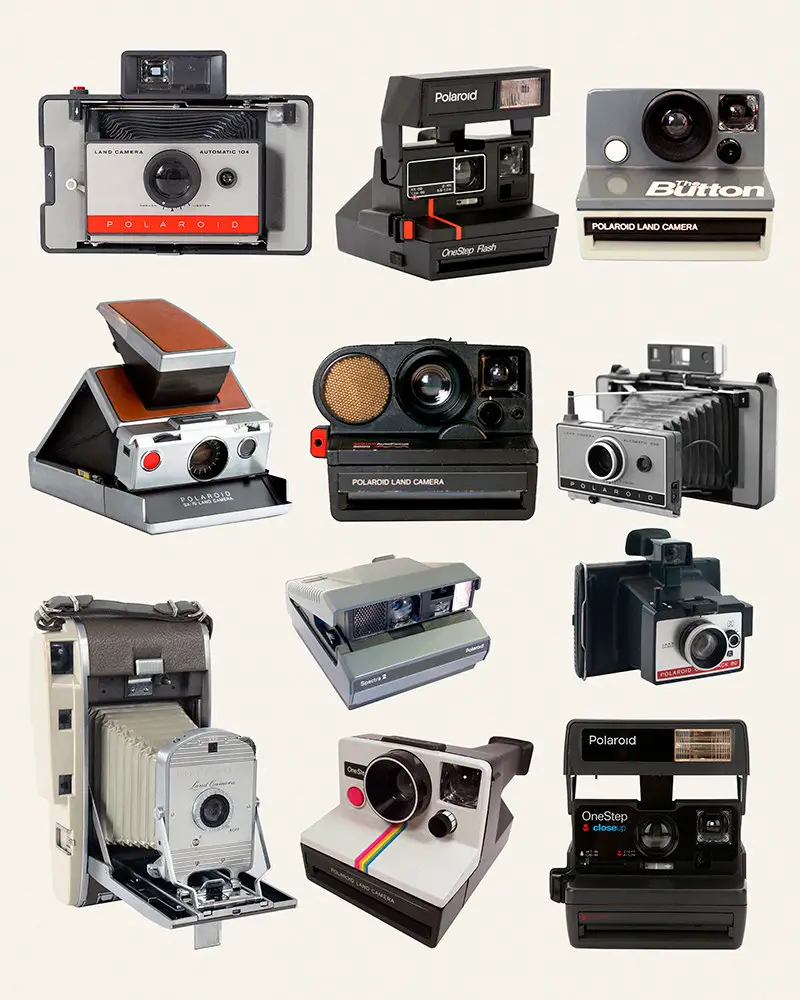 Polaroid Poster, History of the Polaroid Camera
Peter is rather fortunate to have a very nice collection of Polaroid cameras too, which he has made into a collage of some of the favourites from bygone days. Polaroid cameras were ubiquitous back in the day and they were produced on a massive scale with so many variations. I believe I had at least two of them as a child growing up, and my father had a fancy one that I was not allowed to play with.
I love the way Polaroid cameras look, they are almost like transformers. Was there a transformers camera?
The prints are available in three sizes, 8″ x 10″, 11″ x 14″ and a gorgeous 16″ x 20″.
They are Giclee prints made on a heavyweight archival matte paper.
You can get your hands on these and other prints by ordering them from Peter's Etsy shop:
http://www.etsy.com/shop/PigeonEditions?ref=l2-shopheader-name
Kodak Brownie poster
http://www.etsy.com/listing/175905060/vintage-camera-poster-kodak-brownie?ref=shop_home_feat_4
Polaroid poster
http://www.etsy.com/listing/176514427/polaroid-poster-history-of-the-polaroid?ref=shop_home_active_2
Thanks
JCH