Camera Geekery: The wildest M6 you've ever seen
I have worked with a lot of
custom cameras
in the past, some of the
wilder than others
. But sometimes I come across a custom camera that I wish I had a part in. Recently whilst browsing
instagram
I saw a camera that took my breath away. But it wasn't on a camera page, it was on the page of Johnny Dowell AKA
King Nerd
,a designer and master engraver based in London. The wildest M6 you've ever seen.
I am a bit of a fan of watches and I had seen the engraving work King Nerd had done on timepieces, but I had no idea he also worked on cameras. But it seems that he does, and this is the piece he created for
photographer Gavin Bond
. A truly one-off creation with a level of work that defies belief.
Gavin Bond's camera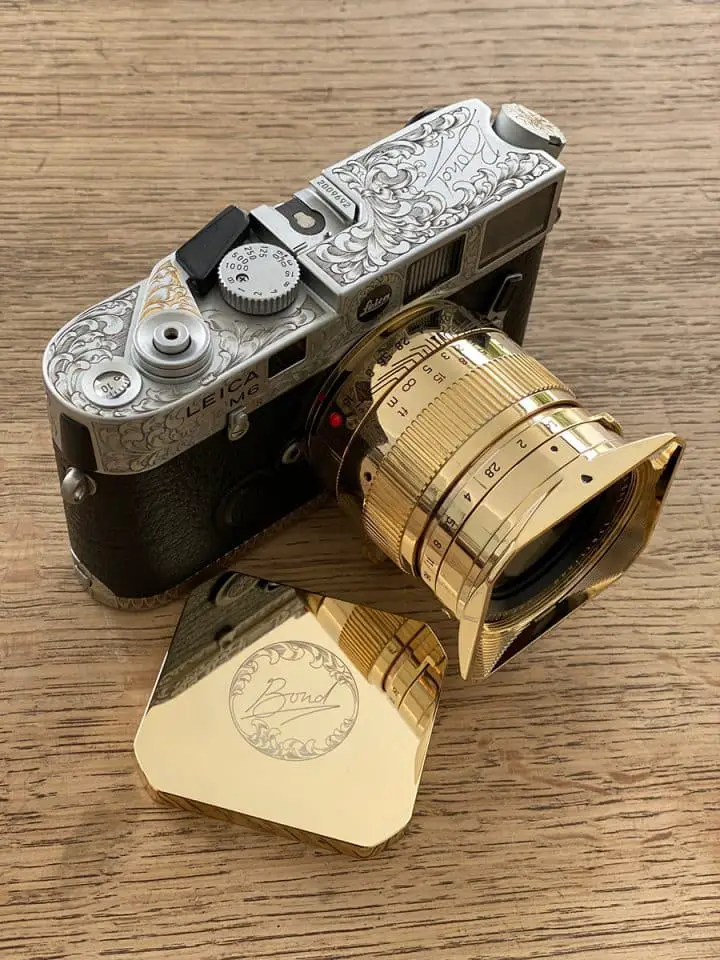 So this is it. The wildly engraved Leica M6 made especially for Gavin Bond. As you can see, almost every spare piece of real estate is covered. If any of you are aware of the time that goes into engraving, then you are probably shaking your head and saying "mama mia". This is truly a labour of love as no doubt the work cost more than the camera.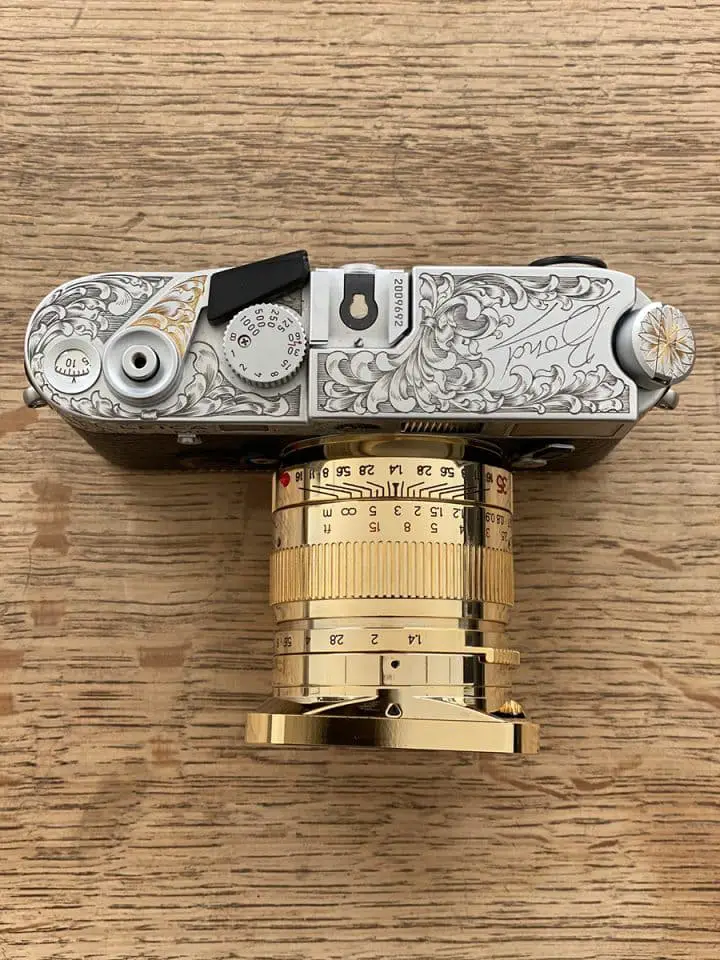 Inspiration
I asked Gavin about the camera and how he became inspired to have it made. Understandably Gavin is very busy but he told me the origin story of this wild M6.
"I came across Johnny's work on Instagram and was in love with his craftsmanship. I wanted to introduce Johnny to British GQ as at the time they where working on their latest watch supplement and I thought they should feature Johnny and his work. When we met I asked if he had ever engraved a camera and the answer was "no" and that's where the magic started."
"I owned an M6 and I thought that could be the perfect canvas, we spoke about some styles I like that I had seen in some of Johnny's work but I did not want to give any specific guidance. It was an open canvas."
Detail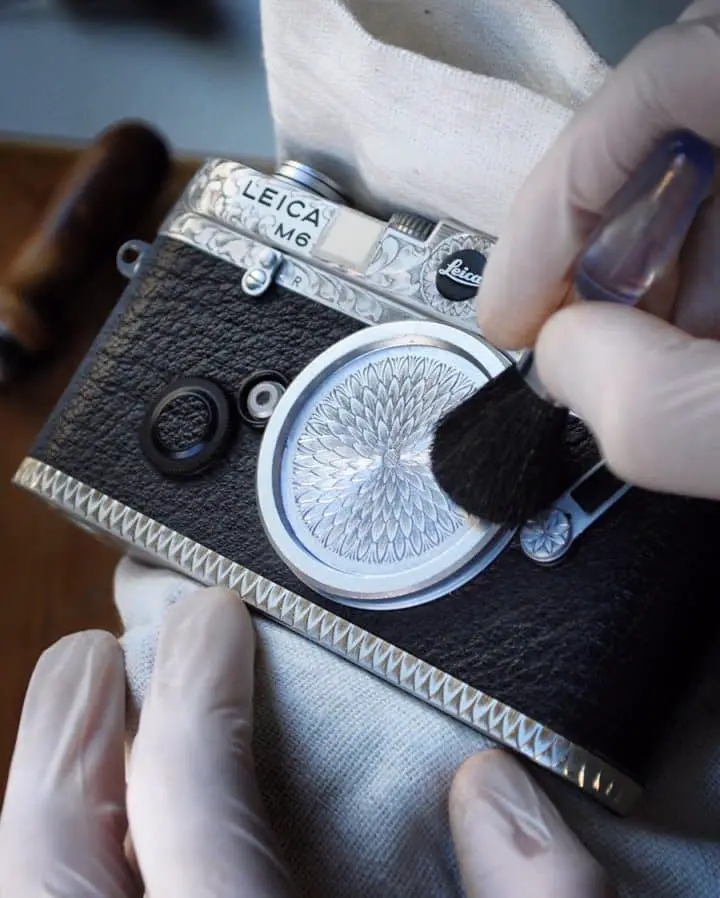 And it looks like Johnny ran with it. The level of detail is incredible. This is a once in a lifetime kind of camera and is sure to be a show stopper.
I am sure some will be quite vocal about how they don't like it or how 'they ruined that Leica', but at the end of the day the camera belongs to Gavin and he has done exactly what he wanted with it. I think it looks amazing.
I am sure some will be eager to point out that this is not the first hand engraved Leica, as there was a special camera known as the
John Botte MP
.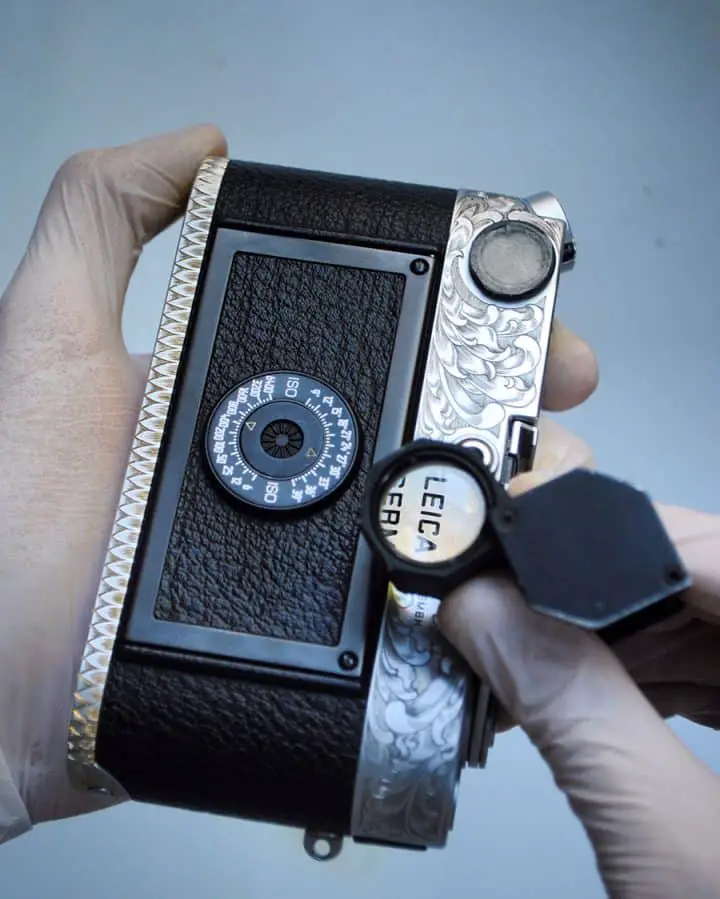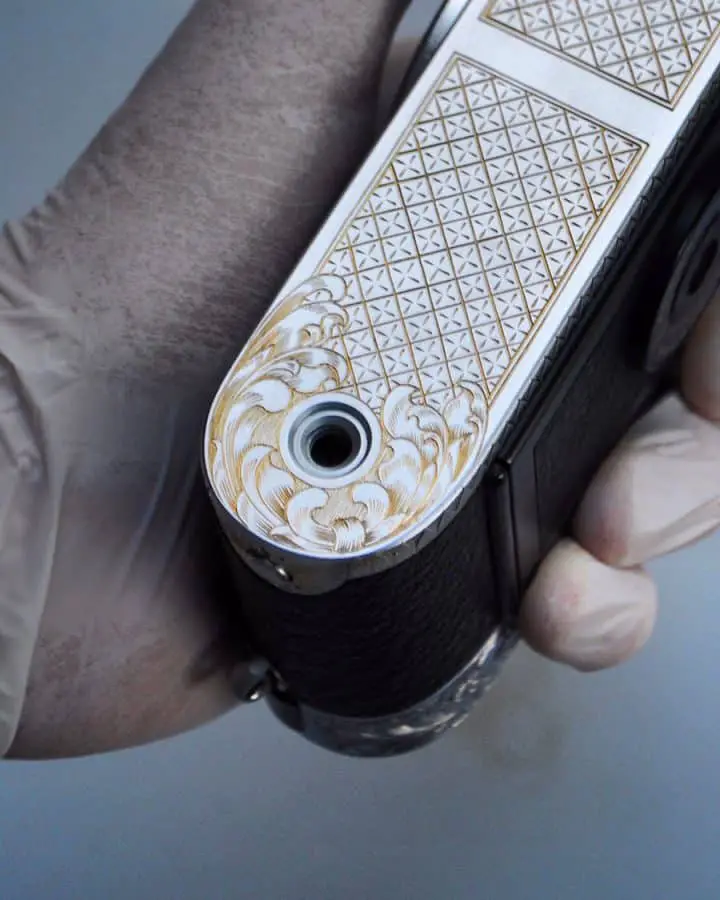 A huge thanks to Gavin Bond and King Nerd for sharing this incredible camera. I hope to see it in person one day.
Your comments and thoughts are welcome, though do please remember to keep it civil.
Images courtesy of Gavin Bond & Johnny Dowell. No reproduction without prior permission.
JCH