Film Photography posters
Recently a good friend of mine gave me a lovely gift, some film canister posters. I love them and I wondered where he had got them. Well, I was lucky enough to be contacted by the man behind them, so now you can get some too.

Peter Hamilton recently got in touch to tell me about his posters, which was a coincidence seeing as I had recently been given some by a friend as a gift. I love mine, so I am really happy to be able to share these cool posters with you. Share the film love.
I asked Peter about the posters and how they came to be.
Over to Peter:
I started Pigeon Editions a year ago shortly after graduating from the School of Visual Arts in New York City.  Pigeon has been a really fulfilling project thus far.  I love being able to work with my interests and hobbies (everything from vintage photography to baseball) and also being able to share my work with people around the world at really affordable prices.  Its been an exciting first year.  Pigeon has been featured on Gizmodo, Swiss Miss, and in the style section of Esquire Magazine.  I also recently moved to California, so now Pigeon has studios is both Brooklyn and Los Angeles.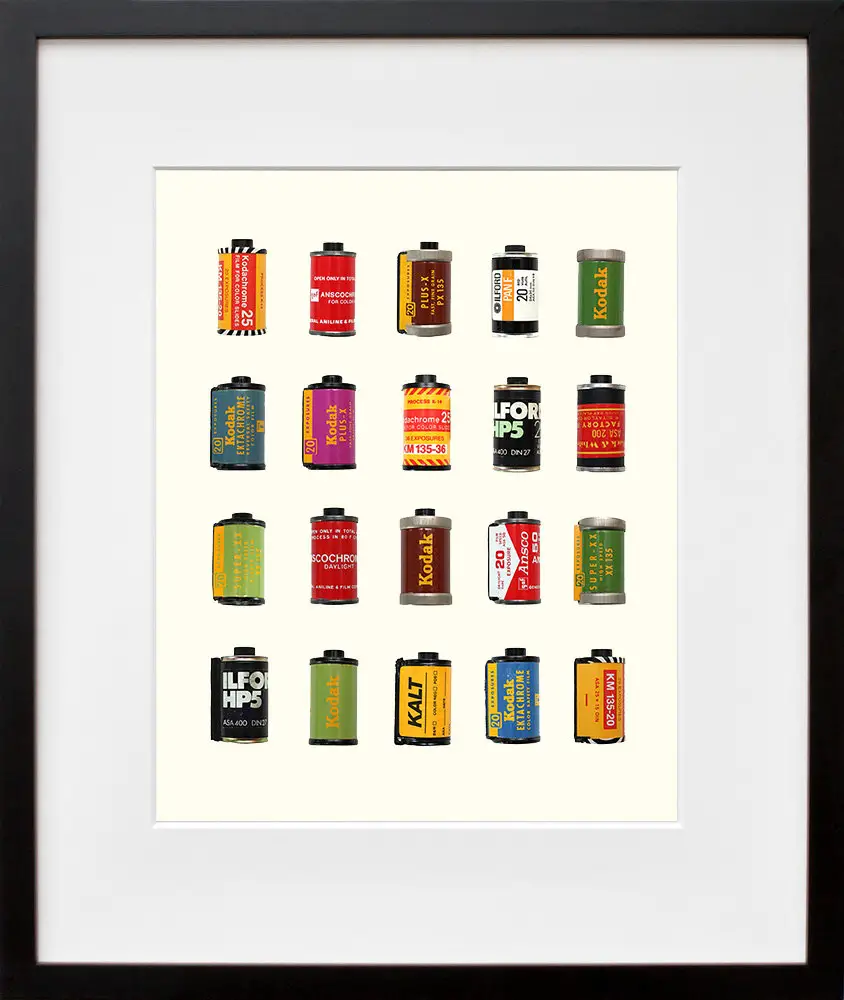 The idea for the posters came to me a few years ago right around the time the last photo lab stopped processing Kodachrome.  When I heard they were going to stop I quickly bought thirty rolls and started shooting them.  I remember loading the first roll into my camera and noticing the canister itself and how gorgeous it was, black and white zebra stripes on both ends with that iconic Kodak yellow in the middle.  I felt really nostalgic, not only for the medium and the glory days of analogue, but for the industrial design that supported and defined it.  After that, I slowly began collecting old film.  With both of the prints, the Film Canisters and the Light Meter collection too, I wanted to make a tribute to analogue photography, and at the same time, I wanted to make it new again.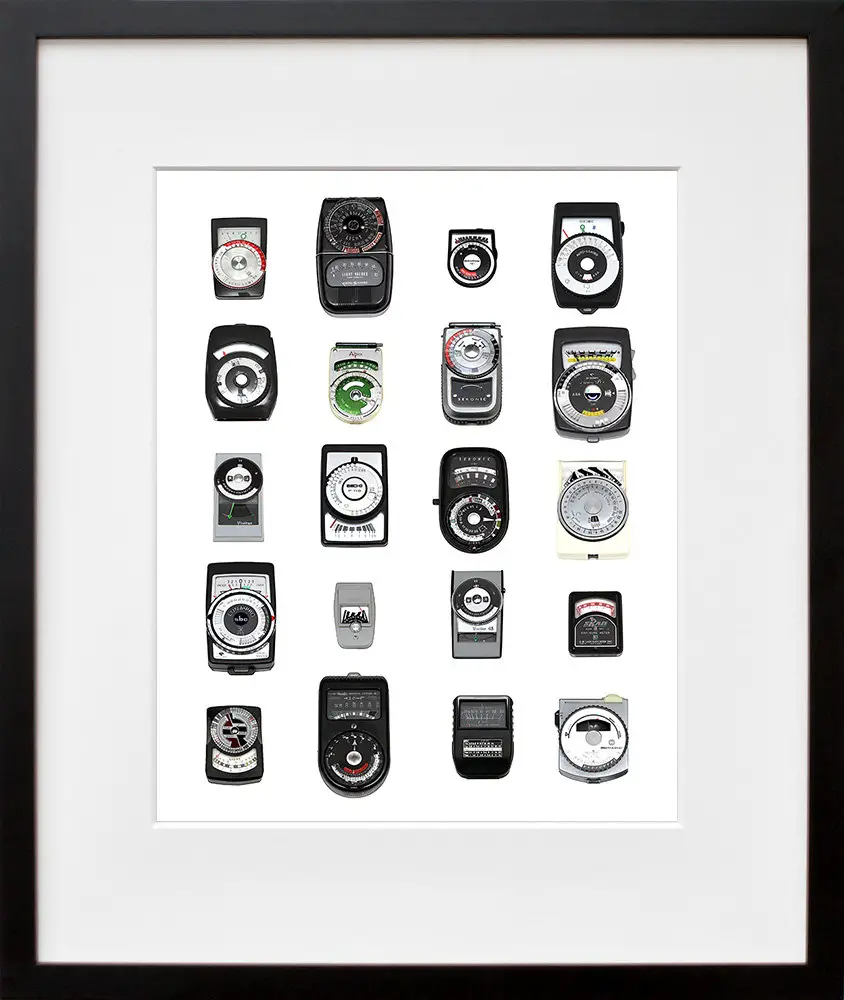 The prints are available in three sizes, 8″ x 10″, 11″ x 14″ and a gorgeous 16″ x 20″.
They are Giclee prints made on a heavyweight archival matte paper.
Thanks Peter.
I think these are great. They go really well with my Dodge and Burn print. You can get your hands on them by ordering them from Peter's Etsy shop:
http://www.etsy.com/shop/PigeonEditions?ref=l2-shopheader-name
Film Print:
https://www.etsy.com/listing/119574957/vintage-film-canisters-35mm-film-kodak?ref=shop_home_feat
Light Meter Print:
https://www.etsy.com/listing/157427987/vintage-light-meters-photography-and?ref=listing-shop-header-1
Cheers
JCH