The JCH 2013 Roundup
Well, the year is almost over and it has been a hell of a year for JCH. The site has become a real success and there have been some great articles featured. So I thought it might be nice to give you a roundup of what has been on the site in 2013.

Yup, 2013 was a really good year for JCH. The site become more popular than I ever expected and consequently caused it to crash a few times (sorry about that). The Facebook and twitter accounts went hyper too, which is great if you enjoy my daily drivel.
There were a number of interviews, some in some pretty big publications, like this one. And we saw some really excellent film news come along that will hopefully make 2014 a really good year.
And there have been loads of great articles on the site. Too many in fact to mention, so I thought it might be nice to give you a rundown of some of the most popular articles of 2013 (in no particular order).

Dan K's Top Ten Manual Film SLRs
Dan has been the most prolific and the most read of all writers on the site, myself included. Perhaps we should call it DanKCameraHunter?
A great read, and definitely controversial.

The Premium Compact Camera Buyers Guide
Penned by my own fair hand. I thought it about time we had a guide for this as there was nothing that I could find online. It certainly seems to be popular too.

In your bag No: 400 – Ming Thein
Not only the most popular bag of the year, but of all time. Ming Thein certainly draws the crowds with this beauty of a setup. You should check out his site too, it is fantastic reading blog.mingthein.com

Shooting Film And Digital, by Dan K
Another one from Dan K. This is consistently one of the most popular features on the site. Not only because it is well written, but well argued too. Definitely worth a read.

Why your phone is not your friend
This is one of mine and this one really got people going. I wrote this out the frustration of seeing people walking around reduced to zombie-like status because they could not tear themselves away from their phones. This one definitely earned me some haters.

Film For The Digital Photographer – Cameras
Dan K….again. Haha, he has been such an essential part of this site. His articles are fantastic and really get people involved. This one was great too.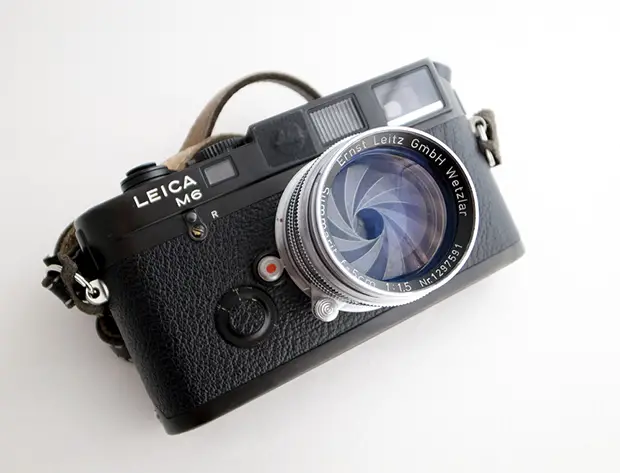 The JCH Top 10 M-Mount Lenses
I wrote this on a whim, as I had seen a few other articles about this subject recently and I wanted to throw my hat in the ring. And it seems it was very popular. A lot of people asked my why I left off certain lenses, but these were the lenses I was really taken by at the time.

Fantastic Repainted Cameras
A lot of really lovely cameras have passed through my hands, but these ones were something special and they deserved their own post. Which turned out to be one of the most popular of 2013!

Featured Photographer – Ariko Inaoka
Ariko is a lovely person and a really talented photographer too, so it comes as no surprise to me that her interview was the most popular of 2013. It really is a lovely read.

Lomography For Newbies
This time a group effort (although Dan K was involved), this article is a very interesting look at 'Lomography' and what this type of photography really means.

How To Shoot Film Without Getting A Divorce
Paul Schofield gave us a piece that is sure to ring true with a few of us married photographers out there. How to shoot film without driving your significant other up the bloody wall.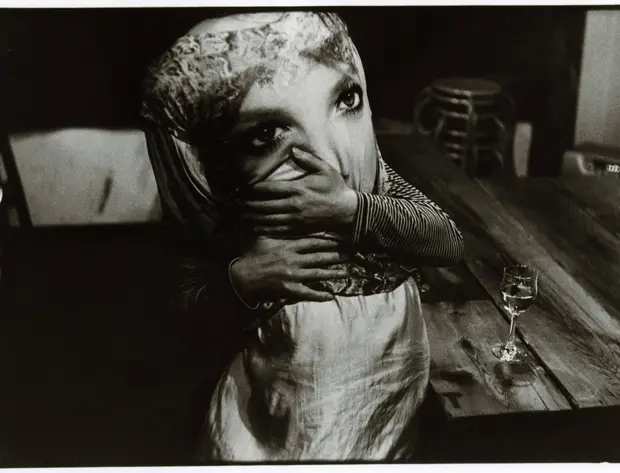 Featured Photographer – Junku Nishimura
Junku is a really cool guy and a really great photographer, so it was awesome when he agreed to share his work and some of his thoughts on the site.

The Classic Camera Cleaning Guide
I had a slow day and I was cleaning some of my cameras, when I thought it might be a nice idea to share with you lot some of my techniques. And it seems they were popular.
Well, that was it really. There were tons more, but I couldn't really put them all here. But I want to thank all of you that have been involved with the site and all that have read the articles. I hope to keep on bringing you all loads of interesting and informative pieces in 2014.
Happy holidays
JCH