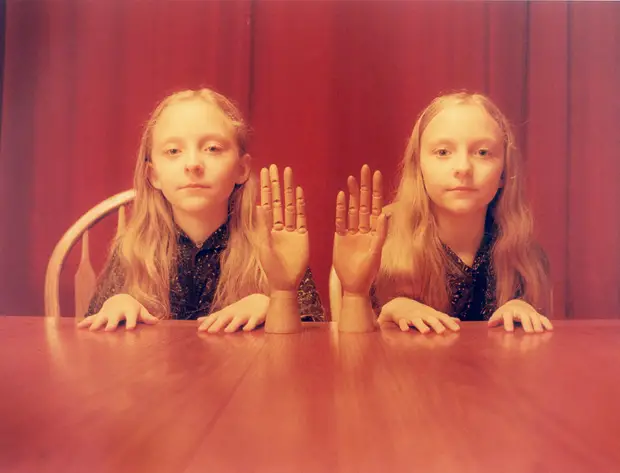 Featured photographer, Ariko Inaoka
I am very fortunate to be able to call Ariko Inaoka a friend, as she is one of the kindest and most honest people that I know. She is also a very talented photographer and I am a big fan of her work. I recently got the chance to spend the weekend with Ariko and her partner Sean Lotman (where we did a pair bag shot). We had a lovely sit down and talked about Ariko's photography, and this is the result. I hope you enjoy it.

First of all, welcome to JCH, please tell us about yourself.
Thanks for having me. I am Japanese and I grew up in Kyoto until I was 17, and then I moved to America to go to high school in San Diego. That is where I started to take pictures. I did black and white photography and started to do printing and developing film. I really started to enjoy this, so I decided to go to art school to study photography. Then I moved to New York and I went to Parsons photo department for 4 years. From the second year I started to shoot colour and learned how to print with colour.
I like paintings and movies, so colour photography opened up a new level of photography for me. I was shooting both, but I realized that it is very difficult to have two sets of eyes to shoot colour and black and white, so I shifted to colour photography. I spent a lot of time in the darkroom, which is where I developed my style with colour, with printing skill. At the time I was only shooting 35mm, but after that I started to get fashion jobs, mainly in Tokyo, shooting fashion photography. In my twenties I did a lot of commercial photography to make my living. But when I was 27 I realized that fashion photography, or commercial photography is not my goal for my photography.
Around that time I went to Iceland for the first time.
How did you get started in photography? Was there something that drew you to it or was it something that was presented to you?
I think my roommate maybe. Before I went to high school in San Diego I lived in Colorado Springs for 4 months doing the ESL. My American roommate had an SLR camera. She was really beautiful but a bit weird, kind of a gothic girl, always walking around taking pictures and I thought "that's interesting, I have never seen a girl walking around with a camera" And I was looking at her wondering what she was photographing. I didn't really get it, but I remember thinking "OK, photography".
I am always looking for something that I can feel good about doing with myself, because my sister is so good at drawing and painting. So since we were little everyone said she is going to be an artist. I was like "I don't know what I am good at" so I was always searching. In high school there was a photo class, so I took the class and made prints in the darkroom. I felt excitement, like "this is fun and I think I might be good at this" and that was the beginning.
Your main project that you are known for is the twins. How did this come about? What gave you the idea for this.
I met the twins when I was working on another project. I was photographing the landscape of Iceland. The project started whilst I was still living in New York. But I moved back to Japan, so I had to find a way to get back to Iceland. So every summer I got some fashion catalog job, or a CD cover job so that I had the excuse to fly there. I got a job for Mina Perhonen, a Japanese designer. He gave me a catalog job and I photographed maybe 10 models for the job. And the twins were part of the group of models. My best friend in in Iceland helped me for the casting. She saw them at a swimming pool and she thought "Oh, maybe they will be good for Ariko's photoshoot", so she brought the twins for the casting and I met them.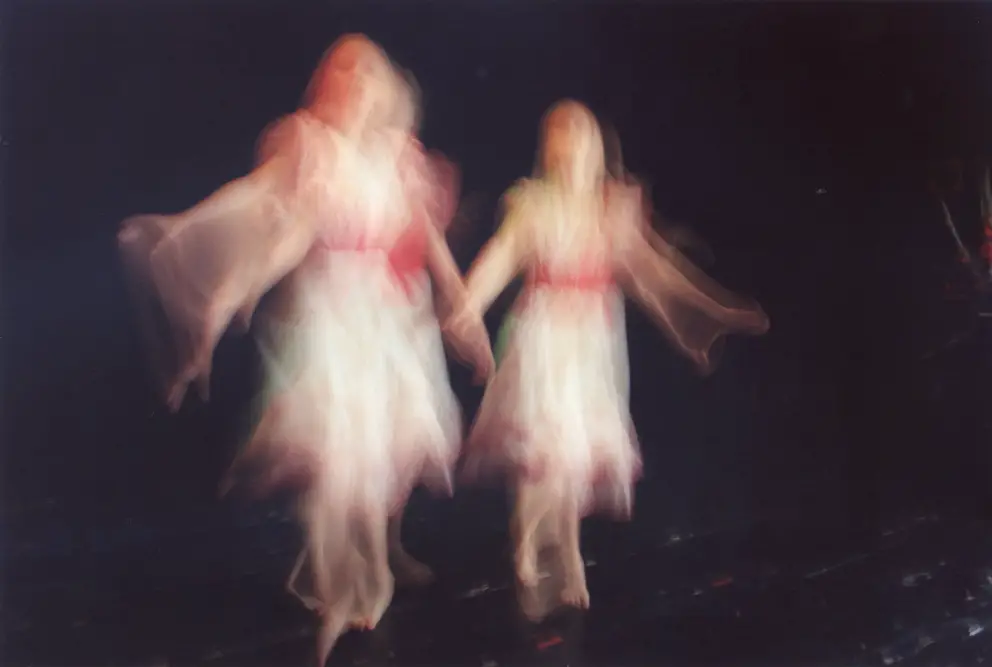 But my project started 3 years later as I was working on another project at the time. So once I finished publishing the book and exhibiting the project the twin just naturally came to me and I thought they would be interesting to photograph. I made an 8mm film first and I really liked the film, so from the next year I started to go back to Iceland.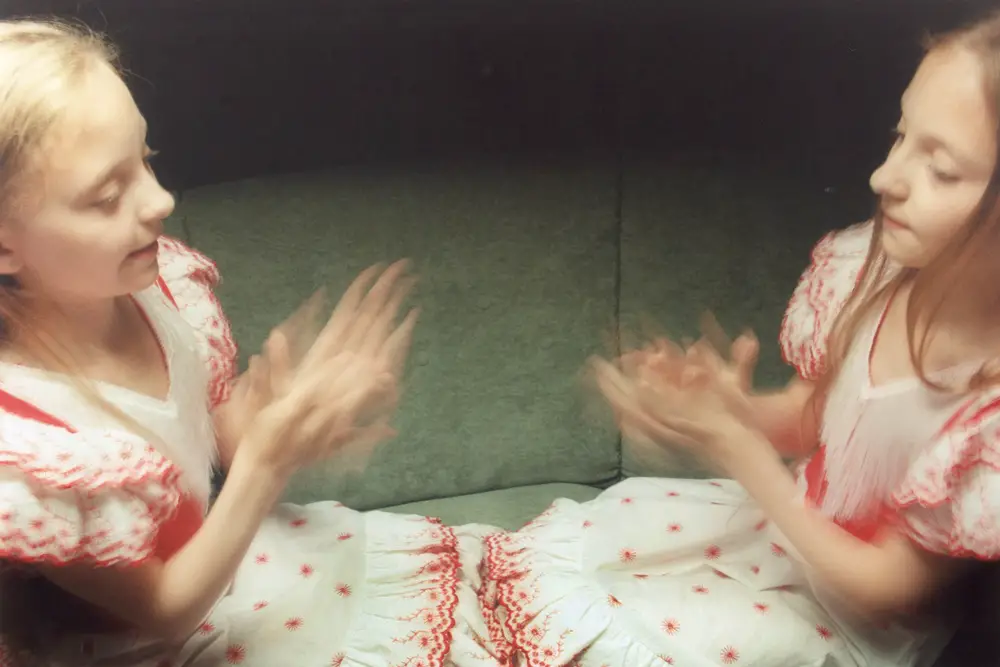 And how long has it been now? 
About 4 years with the photography and 5 years ago I made the film.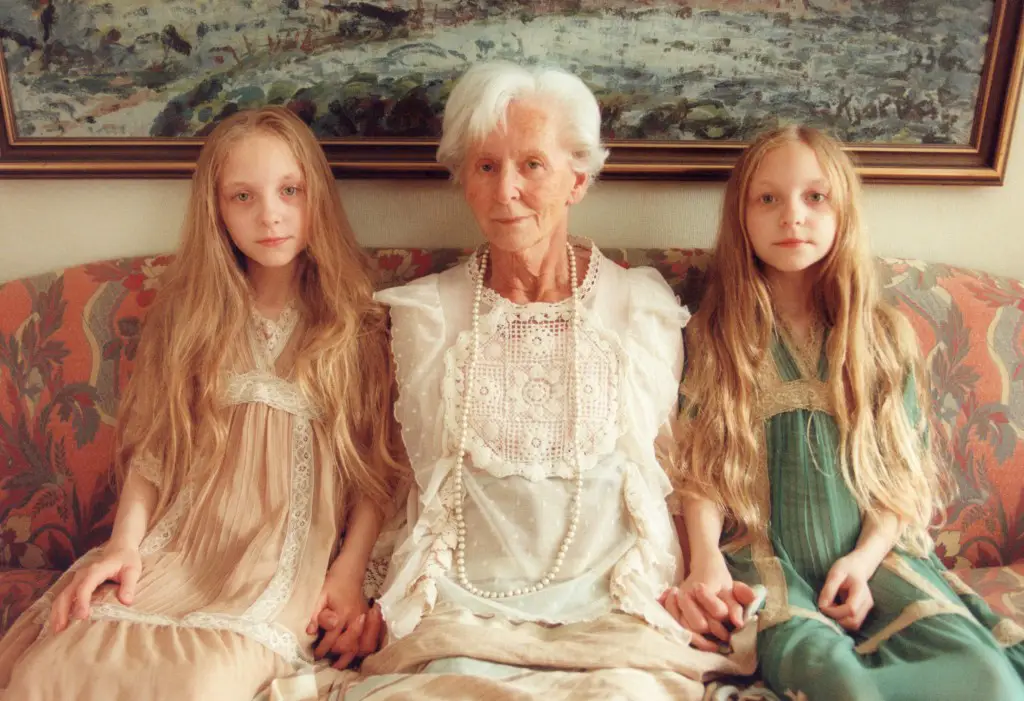 How would you describe your photography to an outsider? Perhaps someone who is not so familiar with photography as an art form. 
*Pause* *smiling*
For mine, I cannot really describe it in one word, because I work with a theme or a concept. And that's very personal for me, I am just following my intuition. After I finish a project I don't go back usually. I am not photographing the landscape of Iceland at all now. So for me it is very personal. I don't need the viewer to feel the same way. I want them to just see the beauty and they can just feel how they would like to feel.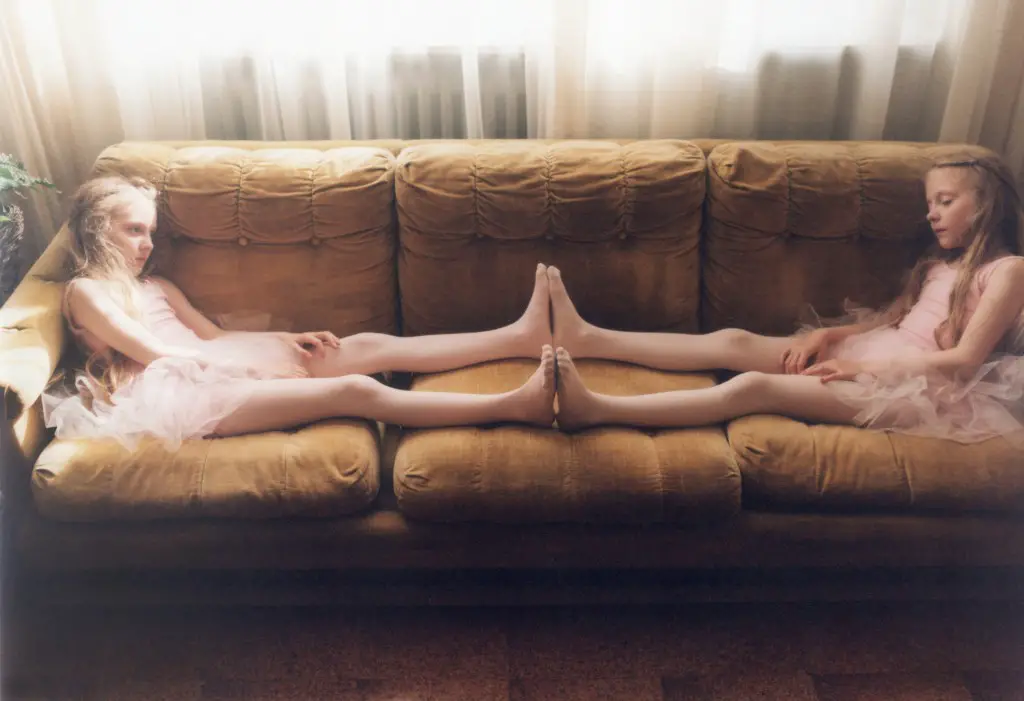 I know that you like to travel. Do you have a place that is particularly attractive to you? As a place to photograph.
Of course Iceland is first. But India is the second country for me.
Why? 
Because I believe more in invisible things than visible things. You know visible things like money or materials, but invisible things like the magic of our existence and that kind of thing brings me to here. And India is kind of a symbol of that as a place. Since I was 18 I always wanted to go to India.
I have another project on that I am photographing travellers, only travellers in India. People who are looking for their own spirituality. So India is a place people go to seek themselves. I think that is the reason.
Because I need to keep going back. The first time everything is new. Like Guatemala, the Philippines, everywhere I go I find some beauty, but I need to find some connection with my own soul, my roots. In India it is a very spiritual country and growing up in Kyoto I pray to the ancestors every morning and go to shrines and temples, so I have grown up in this spiritual town, so I feel at home when I go to India.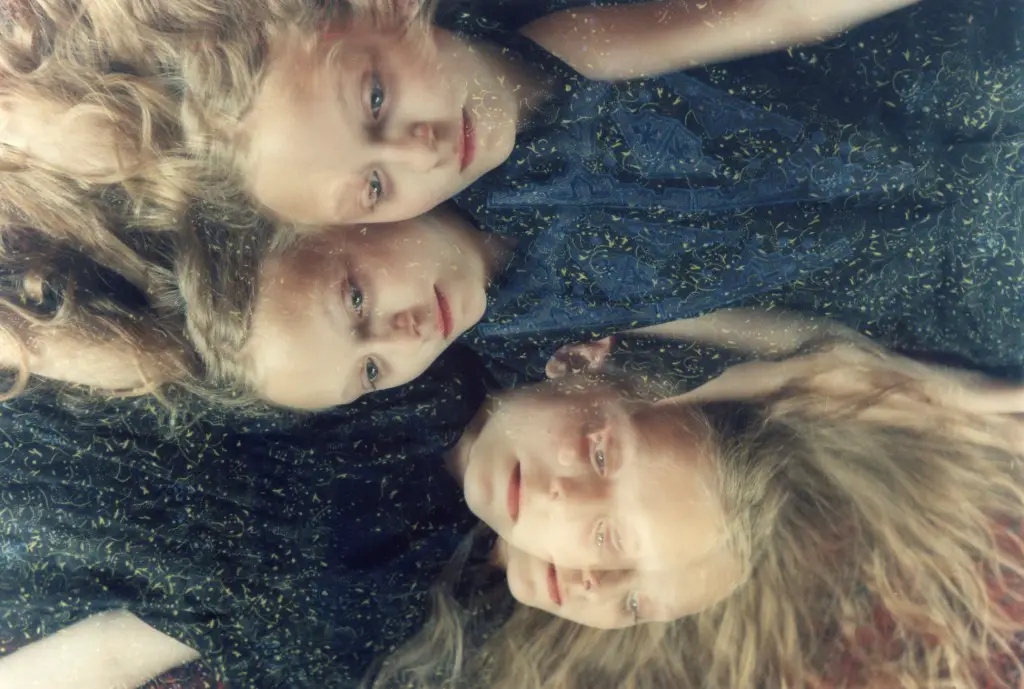 How do you go about choosing what a project might be? Do you have a process of artistic exploration?
As I said it is quite personal. Like when I was photographing the landscape of Iceland, I was not only photographing the landscape. After I made the book I realized I was photographing water, and also during that year I was reading a lot of books about water. Like waterfall memory and feeling the energy, water is the source of all of our life and water can be visible, but it can also be invisible, with the process of going up to the sky and coming back to the earth. The cycle, this invisible cycle, the power. I meditated a lot around this time so I reflect the water to my spirit, with reincarnation. So, the meaning of life and the meaning of existence I am seeking through creativity and I think creation is a tool to enjoy going deep within myself.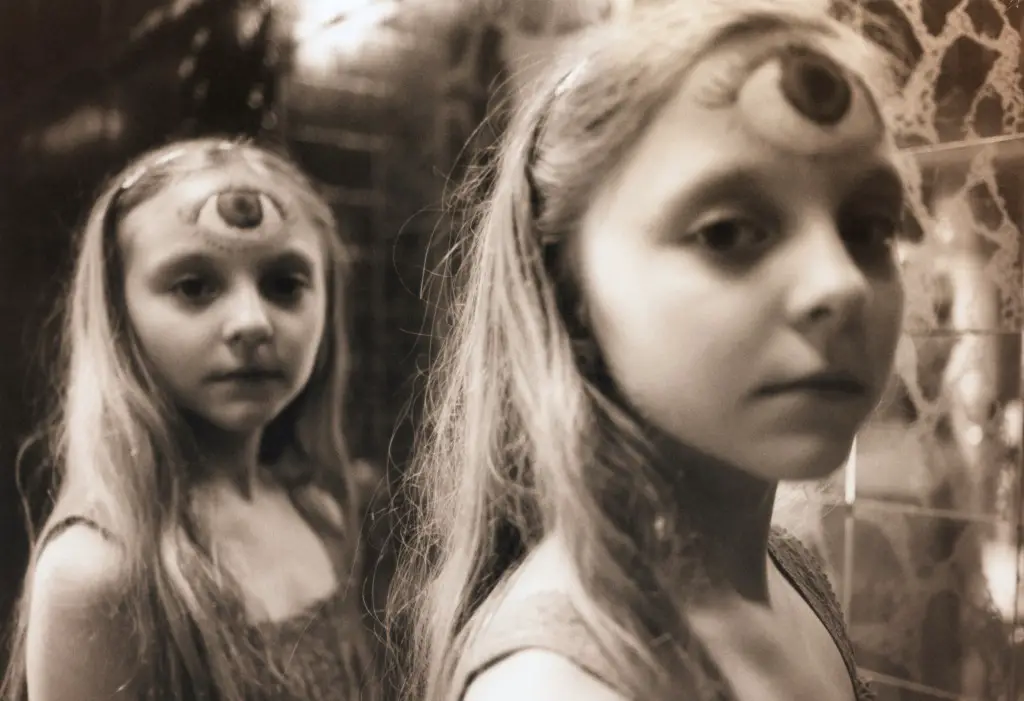 Around that time, after I made the book I got a message to myself about my photography. The twins, for me the twin are a symbol of the earth too, the planet, light and shadow, man and woman, birth and death, ying and yang. I am reading a lot of taoism books and philosophy. We all have a lot of happiness and sadness, but having both means our energy becomes centered and strong. Having the twins kind of represents that for me. But it a very spiritual and personal thing. The photography is always part of me, and through my experience with very personal relationship, for example my father, I have faced my weakness. Once you face your weakness it becomes a strength, an energy shift. And looking at the twins it is beautiful and they are a very special existence for me. Also I cannot understand them, how strongly connected they are, and I just don't see any conflict between them. I have not seen any calm and peaceful relationship which is like that. I am always looking for it, is there any jealous or competition? But there is just so much love, it feels really good to be with them. But I cannot really describe it.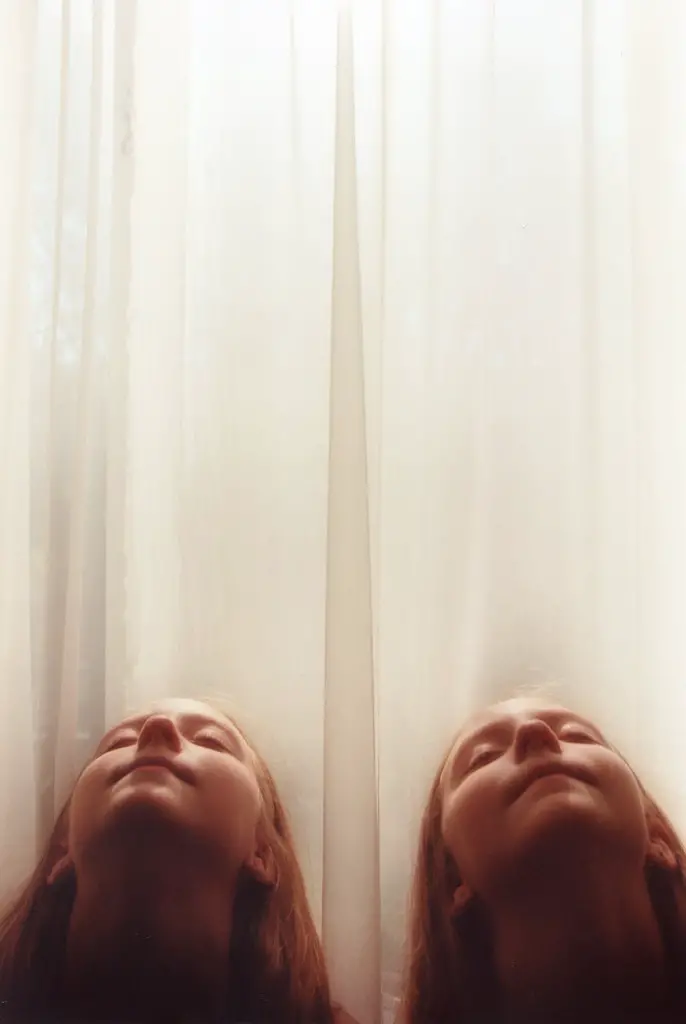 Could you tell us some of the photographers that inspire or influence you?
There are many. But I consciously don't want to say one, because photography is very influential, if I say for example William Eggleston photographing a flower, I don't want to have his existence inside of me. So I always say that I get so much inspiration, but there is no particular one.
What does the future hold for your photography?
I cannot live without creativity. So I will just keep on going. If I find some more exciting creative way maybe I will do that. But for now it is photography. I don't see any other way.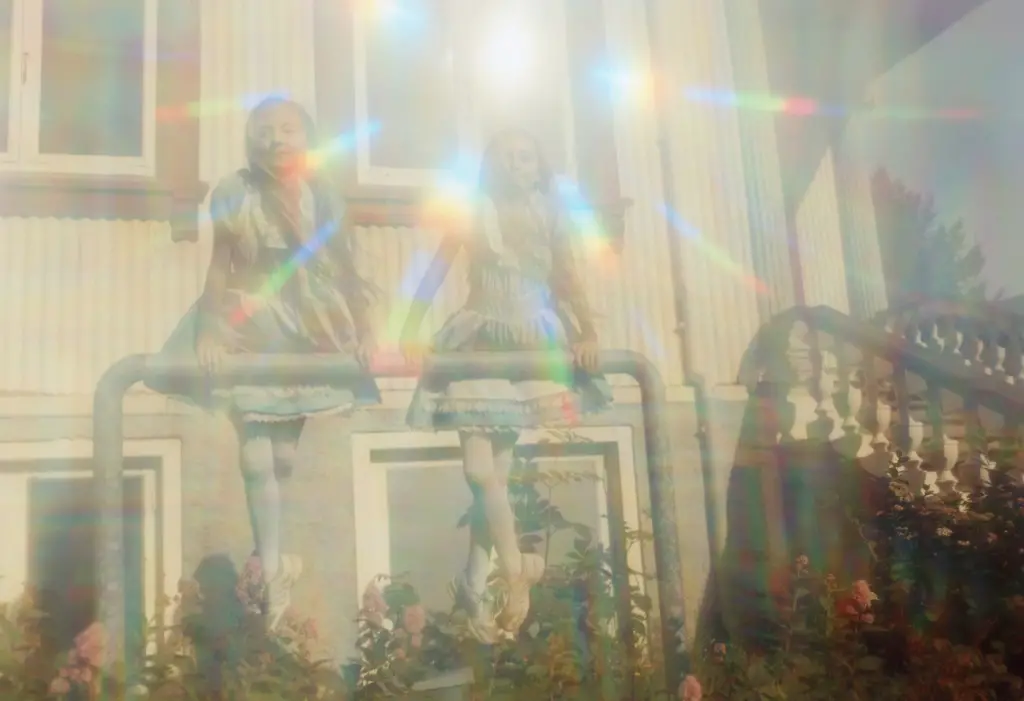 Do you have any words of inspiration or a message that you can say to the readers of JCH? 
If you get to know yourself more, you become better with anything.
Thank you for being on JCH, this is definitely the most spiritual and deep interview that I have had on the site. It is really nice to glimpse ever so briefly into the mind of a photographer and see how they come to produce the work that they do.
Ariko's work has been something I have always wanted to know more about ever since I first learned of it a couple of years ago. I have been talking about doing this interview with Ariko for a while, but we finally managed to sit down and get it done, and I am really glad that we did.
Check out Ariko's work here:
www.aarriikkoo.com
Ariko will also be participating in the Kyotographie festival being held in Kyoto this month. It will be the first time showing her twins' work. This the link: https://fr-fr.facebook.com/photo.php?fbid=486970341369493&set=a.478846165515244.1073741828.476366759096518&type=1&theater
If you are in Kyoto or planning to visit then this would be a great chance to catch some great photography.
Ariko also works as a director for her family's soba and cake restaurant and will be the first woman to lead the family business. They have been in business since 1465! (here's the link: http://www.honke-owariya.co.jp/english/) You really need to go to this place, the food is simply outstanding.
Check out the site and her work, it is brilliant. You can also get one of her books there, which I highly recommend. I have one and I enjoy it a great deal.
Please remember that the images are reproduced with the kind permission of Ariko Inaoka and may not be used or reproduced without permission.