Littlefields Photography Magazine By Jim Clinefelter
Jim Clinefelter is a lovely guy who I have had the pleasure of meeting on several occasions. He also is the producer of the fantastic Littlefields series of miniature photography magazines.

Jim and I first met in a little bar in Tokyo through a group of mutual friends. Jim is a prolific photographer who has exhibited extensively in the USA and Japan.
In Jim's own words "My work is the product of years of study, exploration and refinement. I work in the ever-expanding Modernist Tradition, and I am dedicated to the creation of art that is clear, concise and to the point. If my work is "about" anything, I would say that it boils down to the realization that the raw materials for art are often right in front of us, and all we have to do is look, think, and put them to use."
Well said Jim. And he has put those raw materials to use in making these stunning little photo magazines that are a feast for the eyes. Jim was very kind and he gave me a few of them. They are so beautiful to look at, and the quality of the presentation is incredible. The are little hand made pieces of photographic beauty.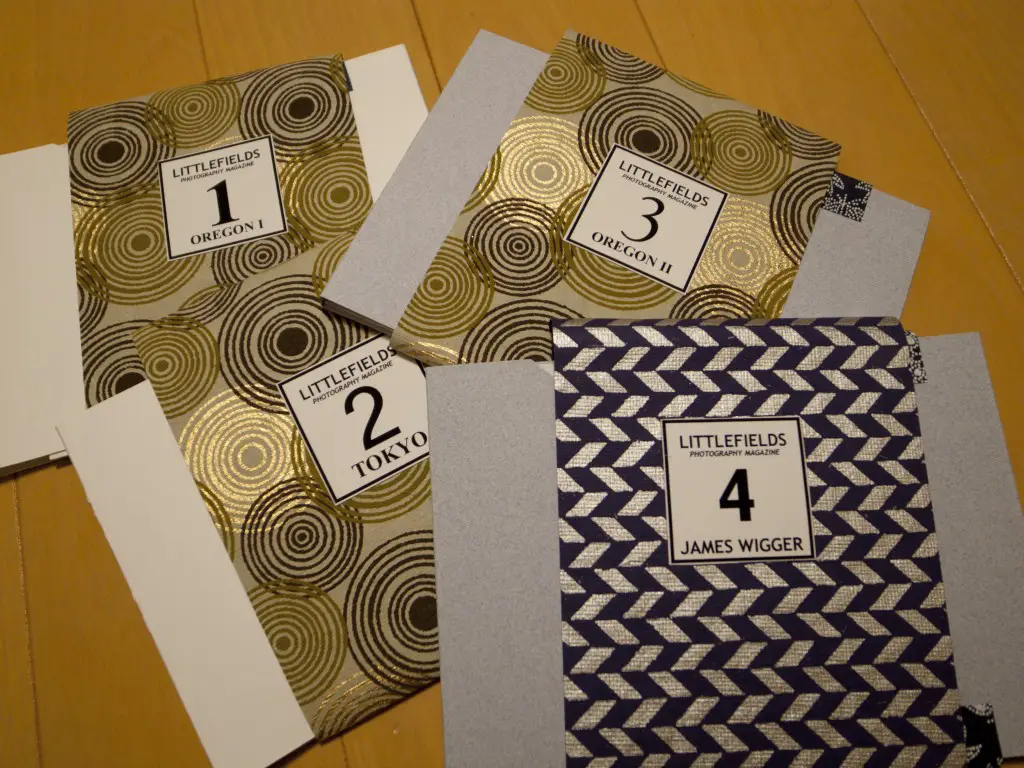 Each one of these stunning little handmade publications contains 10 gelatin-silver photographs. The outside is a handmade paper case. The photos are printed by Pro Photo supply in Oregon. Each issue is a little bit different and no two copies contain exactly the same pictures, which makes them all the more interesting when you are sitting with a few people who have the same issue. It is almost like trading cards, as you want to see what the other person has got, but at the same time you don't want to trade what you have got. Here is the blurb that comes in the magazine…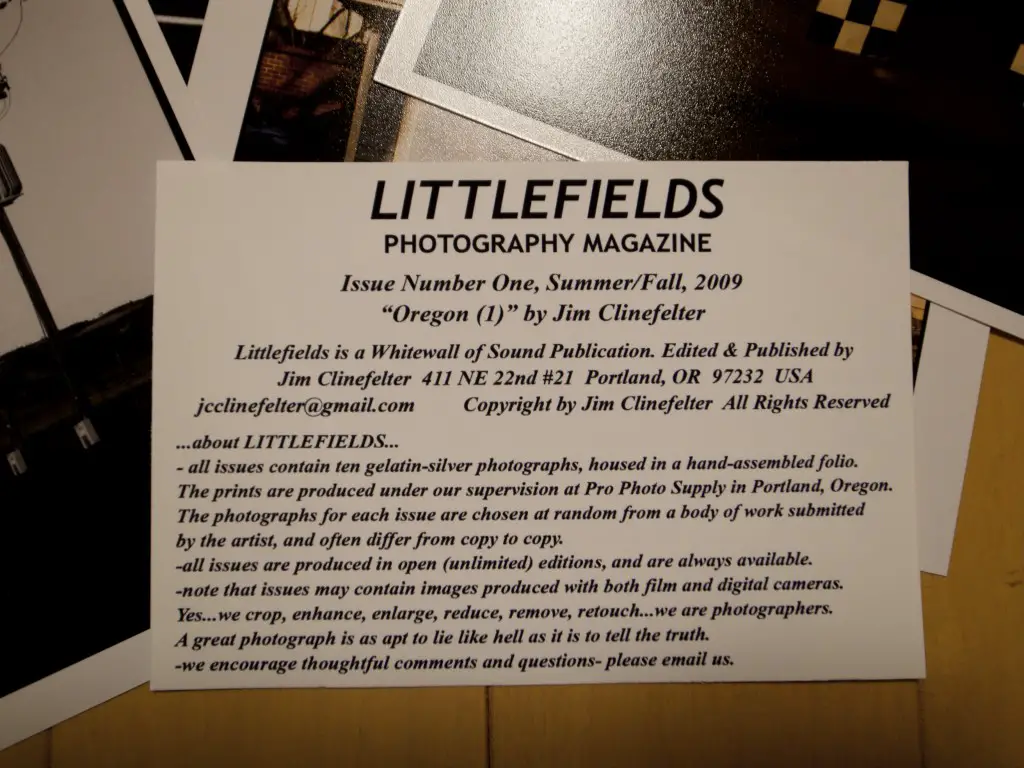 The pictures in each book are stunningly reproduced, and are a thoughtful representation of the theme for each issue. It is a real joy to be able to open up the paper and look through what each issue contains. I love looking at these mini masterpieces. The feeling of the gelatin prints makes each copy feel personla and really special. A lot of thought and care goes into each one of these and you can really see it when you hold one in your hands.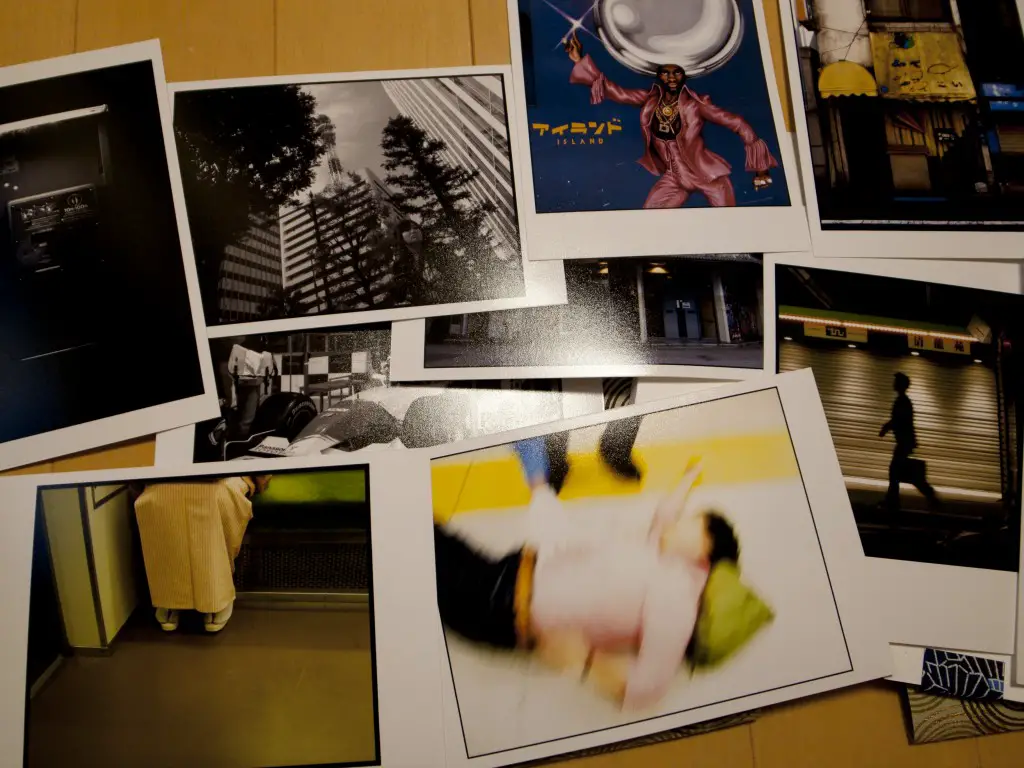 Whilst I love my photobooks and magazines, there is something to be said about a mini print limited publication item, it really gives you a feeling of what the artist is trying to convey. And Jim really has shown me how much he loves what he does through the beautiful little magazines.


Check out Jim's Flickr page and see what else he does http://www.flickr.com/photos/jim_clinefelter/ there is a lot of lovely work on there. If you want to get one of these then you can contact Jim through the mail address you can see on the card (I won't put it on here to protect him from all kinds of awful spam).
I really hope you get the chance to enjoy these as much as I have done.
Oh, and wish Jim a happy Birthday, as it is his Birthday today. Happy Birthday Jim!
Thanks
Japancamerahunter