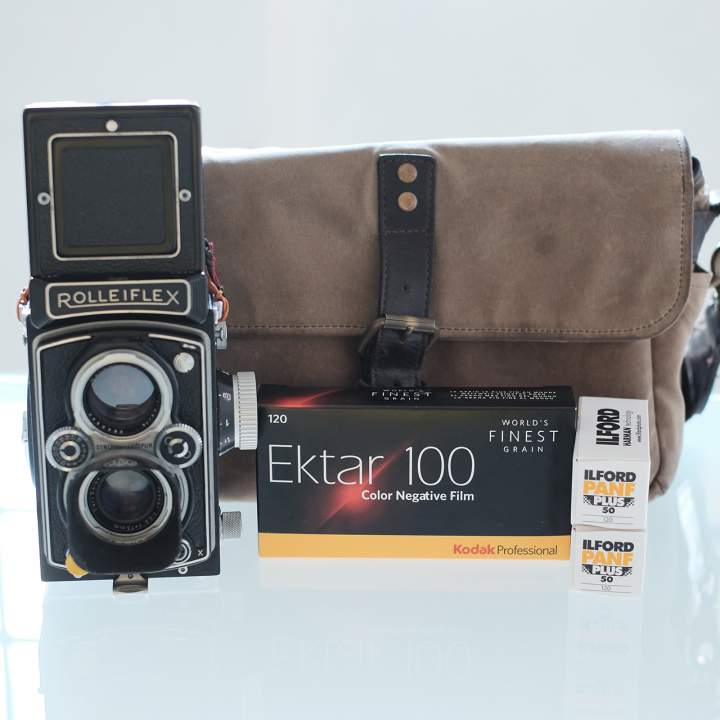 In your bag No: 1288, Andrew
It seems Andrew is a bit of a rebel, a rule breaker. He hasn't shown us all that he keeps in his bag, I am pretty sure of that. and he shares some images too. And…he does it all in square format! Sometimes it is about the aesthetics. Check it out.
Greetings JCH and all,
I'm Andrew from Singapore!
This was my setup when I headed to Indonesia back awhile ago.
I know that there are rules to follow JCH, but rules are sometime meant to be broken, once in a while.
If you know what i mean x)
Heres whats in my bag.
– Rolleiflex MX-EVS (I got it for a steal price from Germany, which required a CLA eventually and it works like a charm now)
– Good old 120 film (Love Ektar, since Velvia is pretty costly)
– ONA The Bowery (Great bag for a carefree travel, helps keep volcanic dust out of your precious cameras)
Some shots that I have of Indonesia if any of you guys are curious.
– Borobudur (Sunrise tour at Manohara, just unbelievable!)
– Bromo (Best sunrise I've seen up till date, and also insane milky way, which I got on my X-T1)
– Kawah Ijen (The place to go see miners farm for sulphur and catch the blue fire)
Be there or be Square!
FV.
Thanks for sharing your bag with us, Andrew. I normally wouldn't allow this, but seeing as I have been to those exact places and shot them on film, I thought it would be nice for others to see this remarkable place.
Keep them coming folks, we need more submissions, so get your bag on Japancamerahunter.com.
Send me a hi resolution image of the bag. Optimum size is 1500 across. Please ensure there is a bag in the shot, unless you don't use one. The more you can write about yourself the better, make it appealing and tell us a story.
Oh and don't forget your contact details (twitter, flickr, tumbler et al). Send the bag shots here. Please understand that there is a long wait now as there is a backlog of submissions. Not all make the cut, so make sure yours is funny/interesting/quirky. And please make sure the shot is of good quality, as the ones that are not do not go up.
Cheers
Japancamerahunter