Get Featured: Bezalel Ben-Chaim
For this feature, Bezalel shares with us his work, documenting the interesting trend of location wedding photography. I like this work as you get to see the background, behind the cropped image. As Bezalel puts it "a simulated display of perfect happiness".
Brides of Tel-Aviv City
As a street photographer, I began seeing more and more bridal couples posing in the middle of the street for their pre-event photo shoot. Sometimes accompanied by full entourages. All posing in a simulated display of perfect happiness. All looking the same.
Now, wedding photography is not a new concept in any way. The first and sometimes only images of our great grandparents were usually taken on their wedding day, in the photographers' studio. In later generations, this has evolved into a full documentation of the wedding event itself. And, sometime later on, it became common for the newlyweds to pose for their pictures before or after the actual event.
But in the middle of the street? I could not figure it out. Was this another manifestation of the 'selfie generation', always in constant need to post images on the social networks?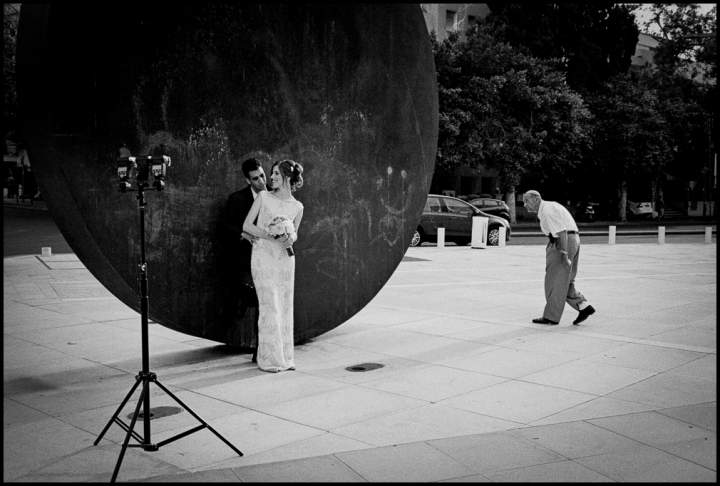 Documenting these couples became an obsession to me: I was to be found lurking around town in the spots that I knew were most popular, hunting down that iconic white bell of the wedding gown; documenting dark tuxedos in parks, beaches, public squares, and open-air shopping malls. Over the past two years I have documented hundreds of couples, and still, I have no answers.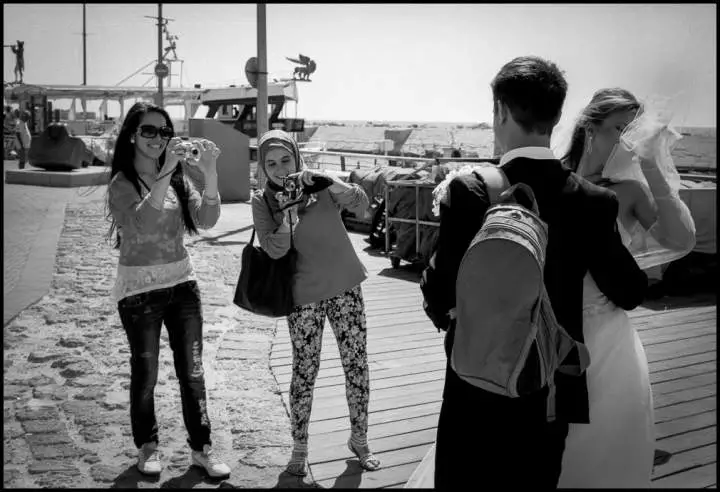 They all looked ludicrously similar, busy with their self-obsessed make-believe pictures, being posed identically by their expensive event photographers in the same spots, creating an endless number of images which perhaps no one will ever see.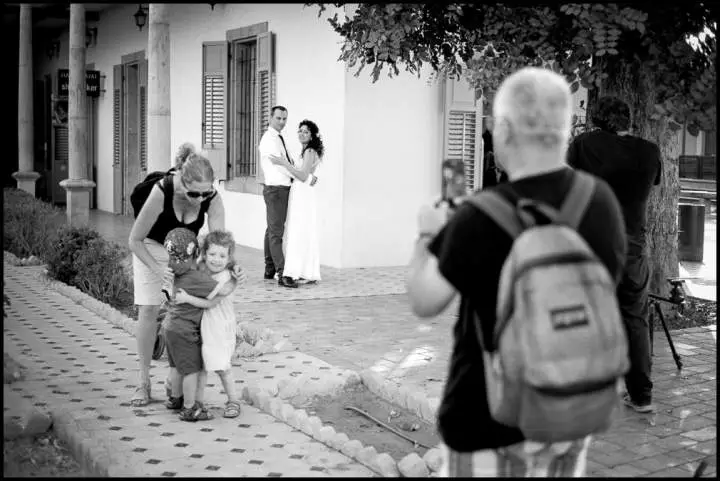 Gradually, a different story revealed itself – the differences became clearer and more obvious. As I learned to discern brides of various religions and communities, I searched for the people behind the layers of makeup and fancy dress, and I was caught by the excitement and energy that these couples radiated, their happiness, their worries, their fairytale for one day.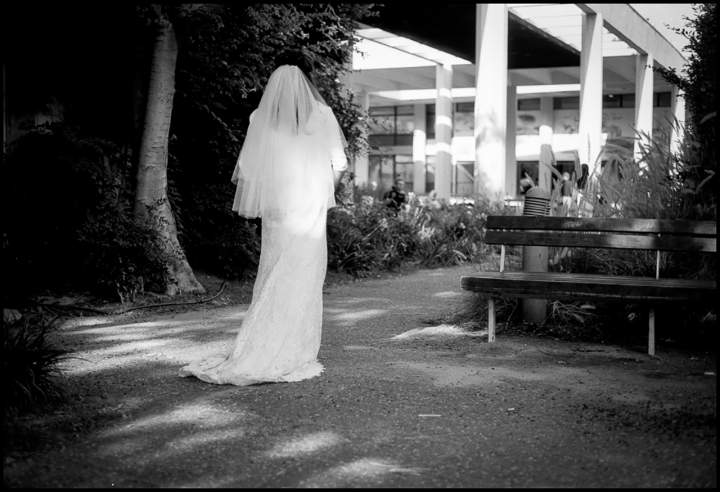 I am not sure I fully understand them now, but I certainly learned to like them.
* All the images are candid. Even when they seem to be posed, they are not posed for my sake. Over 350 couples were documented in the last 2 years.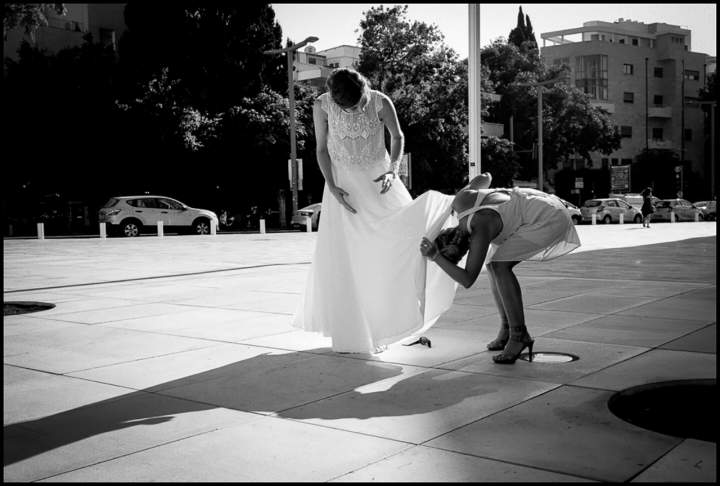 Flickr: https://www.flickr.com/photos/bezalel_bc/
Project Album: https://www.flickr.com/photos/bezalel_bc/albums/72157644857173921
My Facebook page: https://www.facebook.com/bezalel.benchaim
Thanks the Bezalel for sharing this fascinating project. It is something you see a great deal of in Hawaii, Japanese (and lately Chinese) couples sweating it out on the beach in their full wedding gear for that 'perfect' image. I am always intrigued by the amount of effort they put into capturing that special moment.
Come on, share with us what you have and get yourself featured.
Click on this link and send in your project/work: Get Featured. *I am looking for mainly projects, not individual images*
Oh, and click here to see a few of the photographers that have been on the site before https://www.japancamerahunter.com/?s=featured
Please make sure you come and comment, polite and constructive critique is welcome.
Thanks
JCH