IN YOUR BAG: 1732 – Thorsten Wulff
This installment of our 'In Your Bag' series features Thorsten Wulff. I am here for his Chet Baker shot. I will let Thorsten tell it:
Hi my name is Thorsten Wulff. I am specialized in classical photojournalism and portraiture with a lot of writers in my portfolio.
The Bag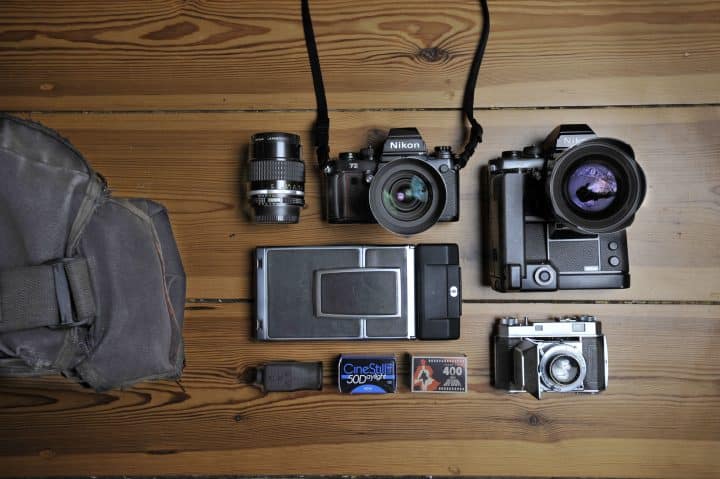 My bag is a beaten and beloved Domke F2 from 1990. In it I carry two F3HP bodies, a Nikkor 15/ ƒ3,5, 35/ƒ2 and one 105/ƒ2.5.
Basically a setup I have been using since the 1980s, this picture of Chet Baker from 1988 was shot with the 105 and the F3, on T-Max 400.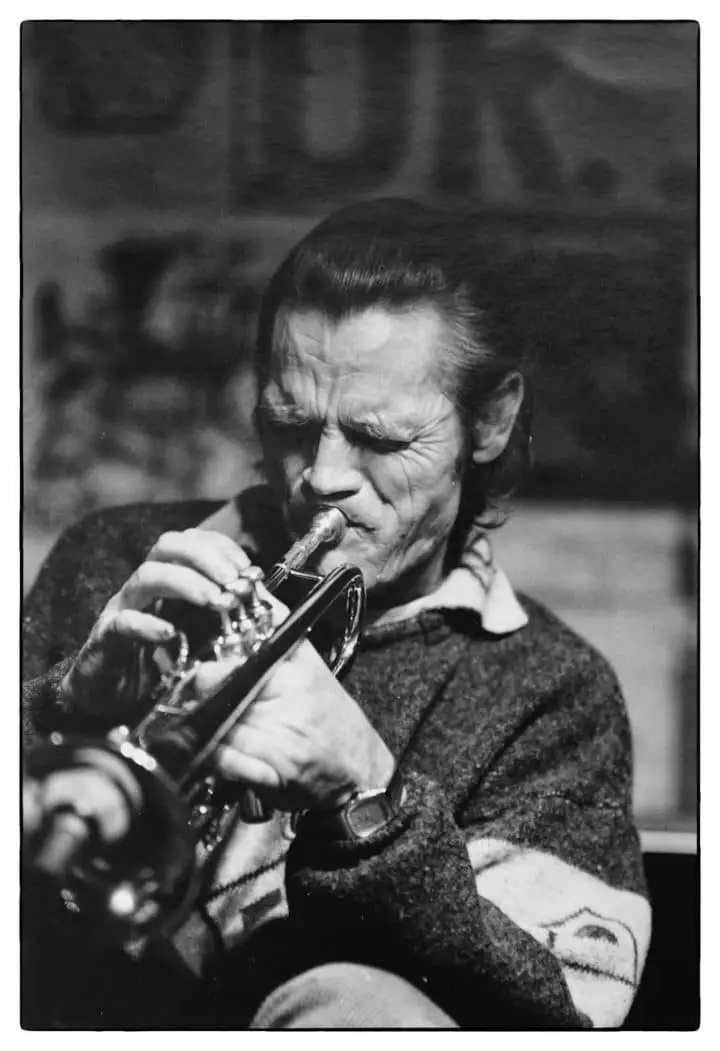 The Time Zero SX-70 with its (pretty accurate and fast) Autofocus module my mother found on her loft, it runs with the actual Polaroid films, preferred Black and White. While I shoot mostly Ilford HP5 these days (for convenience, because I use it on 35mm and 4×5) there is always something to experiment with in my bag like this Kosmo Agent Shadow. I use it in the Kodak Retina II, shooting at Checkpoint Charlie and other cold war locations in Berlin. Next to the CinesStill 50D box is the Reveni Labs Spotmeter, an excellent tool for shooting with the Zone system.
Social Media
Send me a high resolution image of the bag. Optimum size is 1500px across. Please ensure there is a bag in the shot, unless you don't use one. The more you can write about yourself the better, make it appealing and tell us a story. 
Oh and don't forget your contact details (Instagram, Twitter, Flickr, Grainery et al). Send the bag shots here. Not all make the cut, so make sure yours is funny/interesting/quirky. And please make sure the shot is of good quality, you are a photographer after all. 
Cheers
-JF