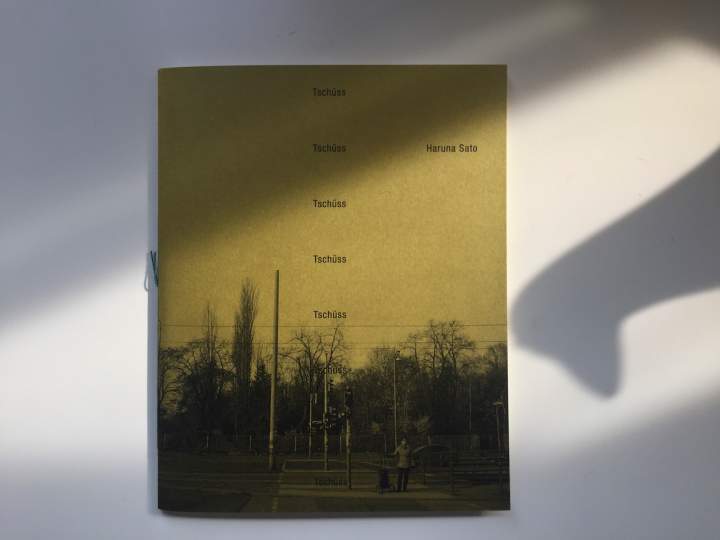 Jesse's Book Review – "Tschüss" by Haruna Sato
Jesse's gotten his hands and eyes on Haruna Sato's brand spankin' new book Tschüss, which is what zee Germans say for "bye" or "so long".
Tschuss is photographer Haruna Sato's latest offering. I previously reviewed a volume from her Ichi no Hi series some years back and this offers a slight change of pace featuring some travel photography from her show in Berlin at Atelier fur Photographie.
This book then represents her photographic output going to and from the gallery during that two week exhibition. A lot like that Ichi no Hi volume I reviewed this is a modest book featuring just under 30 photos limited to an edition of 200; put out through her associated gallery based here in Tokyo, Gallery Kaido.
From the time of that review to the current one here, Gallery Kaido has changed locations from Asagaya to Nakano (if in the area).
I recall back in 2013 seeing a dummy of a to be released (collaboration No War with Yoshitomo Nara) Rinko Kawauchi book all shot in a war zone. I chuckled a bit after seeing a few pages since the majority of the work was a lot like Illuminance, well observed light against walls and such…the difference being these walls were riddled with gunfire.
It's like she is so comfortable with her eye, she can go anywhere and do what she does with really only the context changing. I found this neither good or bad, but more so mentioned here to illustrate Sato's work.
Germany or Tokyo there is a continuing quiet distance in her work. Being a tourist is one thing that puts you at that, but in Tokyo as well it is more a style, which is then heightened by the fact and just being in foreign place for the first time altogether.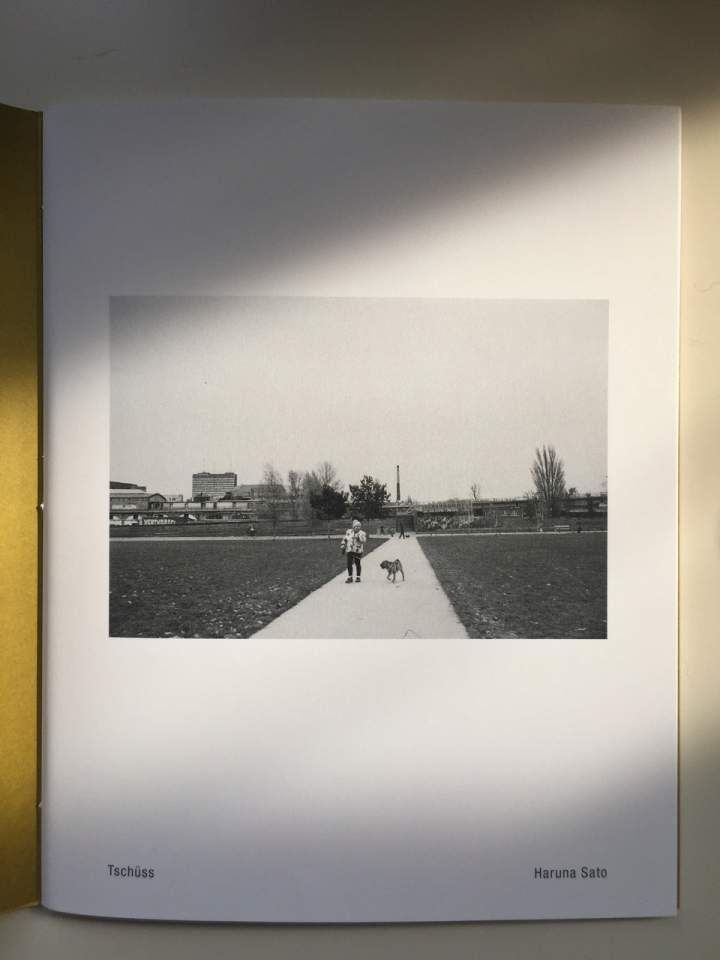 Since the body of work here is quite concise, an examination of the above photo should serve to illustrate the above point about her quiet distance as it's a combination of a few elements that are noticeable throughout her work. It is of a fairly empty park with a sidewalk that T's at an elevated horizon with a smoke stack in the background and with it a pair of dog walkers, a jogger, and a cyclist.
Compositionally it features a definitive yet off centered vanishing point something that in editing works since a few other photos have this, but more so in that the book itself is circuital starting and ending with vanishing points. The composition is anchored by the straight line created by the smoke stack as in other photos via street signs, clock towers, window frames, and trees. Her subjects aren't aware of her existence which only proves the opposite two times in the book. But not only are they not aware they are put at a distance, when at other times it is the glass of shop interiors that separate her from her subjects. And overall it is just quiet…really no tension or extraordinary moments captured, just simply the everyday.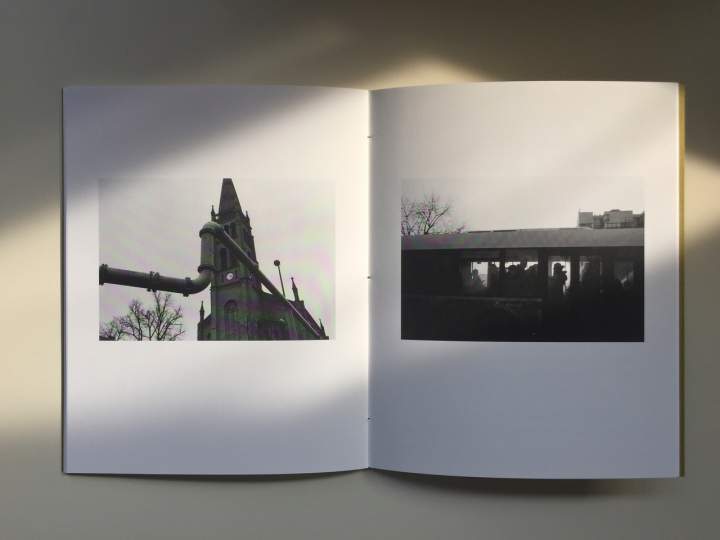 And that becomes the point of enjoyment of Sato's work. Instead of trying to do everything, she does just a little. Lately when we get street photography book's at the JCH office it is just filled with wild and crazy moments…that makes you wonder how much time does a photographer spend going to rallies or areas with high volumes of police hoping for confrontation…and even then, what does it say? It is a refreshing breather that her work offers with quiet restraint and subsequent distance.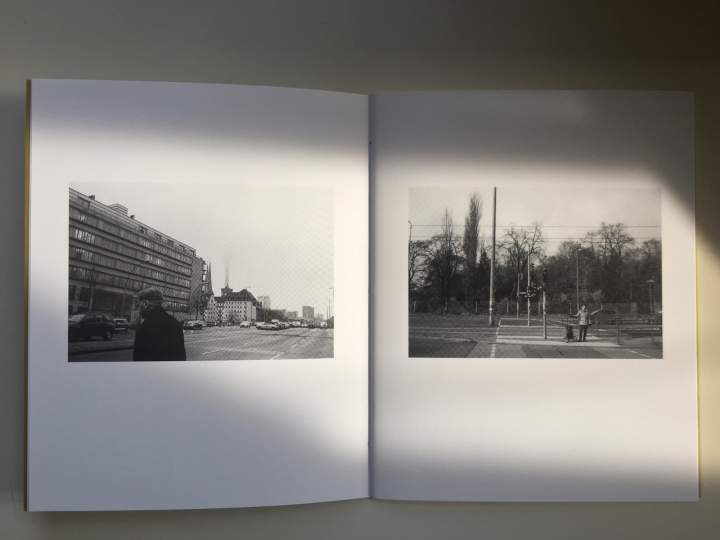 The book can be purchased off the artist's website at http://satoharuna.theshop.jp/. It is a modest paper back at 1,800 yen. Check it out~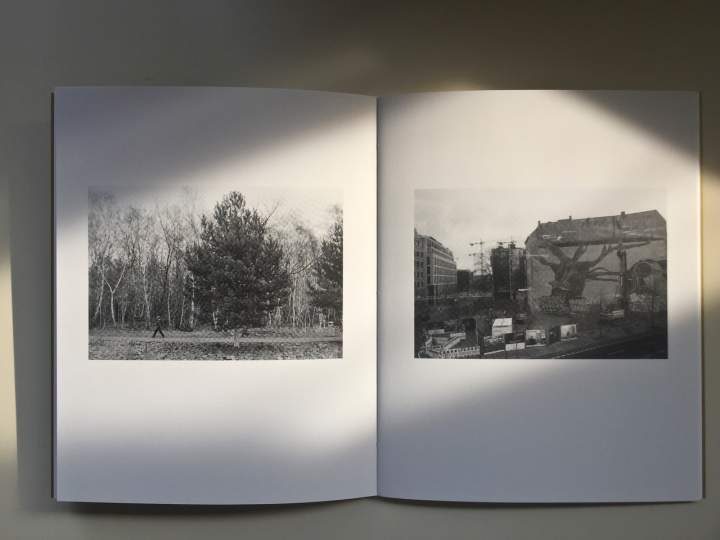 Jesse Freeman is a friend, photographer and movie buff. He has a great knowledge of photography books and classic cinema. He can also be relied upon for decent music recommendations.
You can see more of his work and passions at the following places:
https://www.instagram.com/nothinginparticular/
http://www.flickr.com/photos/imnothinginparticular/
http://imnothinginparticular.tumblr.com/
Want to read Jesse's other great reviews? Then click here to go to the archives.
JCH