Jesse's Book Review – Errata by Nuno Moreira
"Imagination is a way of traveling in one's mind.
Books are a product of the authors' imagination. In that way, books resemble the labyrinthine mind; referencing itself and somehow in a dimension of its own – without a necessity for time, space or context. Why force this nearly perfect object of reflection to be only what we are accustomed to instead of what we desire it to be?"
-Nuno Moreira
Statement
A statement from the photographer that led to the creation of his latest effort, Errata. Although suggesting error, it is a book about a book blending perfectly photography with words. For such post-modernism, the book, the physical book, is entirely the thing existing on its own terms. I wouldn't be too quick to call it a photo book, but it is a book with photos. And in featuring photography by Moreria with equal prominence it is just as much about the words from author David Soares.
The writing is full of neologism and is subsequently rather abstract…nearly to the point that with a literary mind one can't help but be impressed in the translation from its native Portuguese by the author and photographer themselves. Here is an excerpt:
"An image may be reflected in series confusing the viewer with the imitation of infinity, but the book is not immediately perceptible at sight. Polyhedrally rough on the inside, only by reading can it be cut in a faceted gem, in geometric gradients, like crystallized quartzite in the hexagonal system."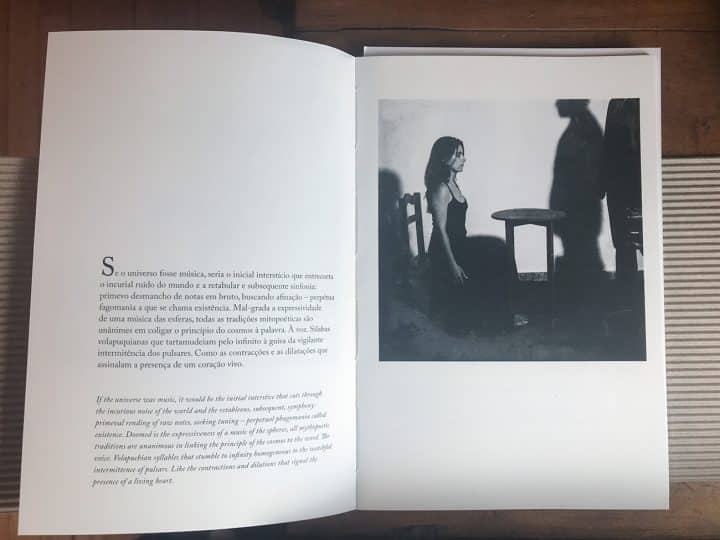 Dazai
Like a good photo book with each session you will find more and more meaning as it is just really beautifully nuanced. Similar to a previous book post, Dazai, which was a posthumous collaboration between the famous writer Dazai Osamu and Daido Moriyama that served as a case of the photographer shooting/editing images in and around the story. Whereas this truly is a collaborative effort that allows each artist space for expression in their respective mediums.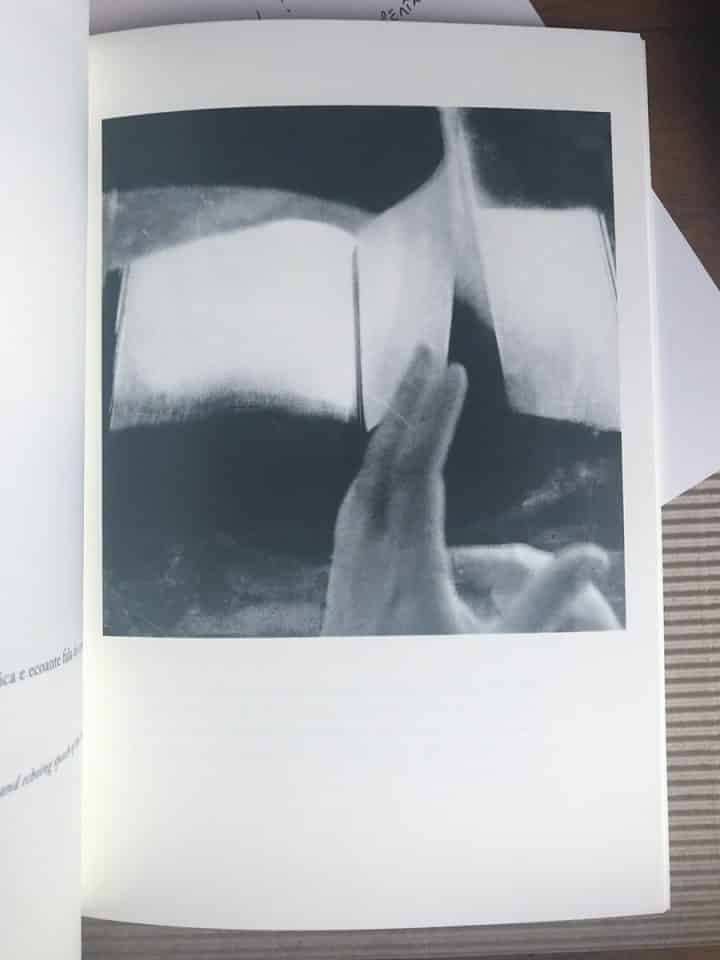 When considering the arc of Moreria's photo books beginning with the pure street photography showing of State of Mind…this represents perhaps the best fusion of words and conceptual photography.
This range, to use a jazz term, solidifies the chops as a complete photographer showing the individual free style capability of being able to go out in the world and shoot the street to create the content for a book, but also to think and conceive photography executing in a controlled space.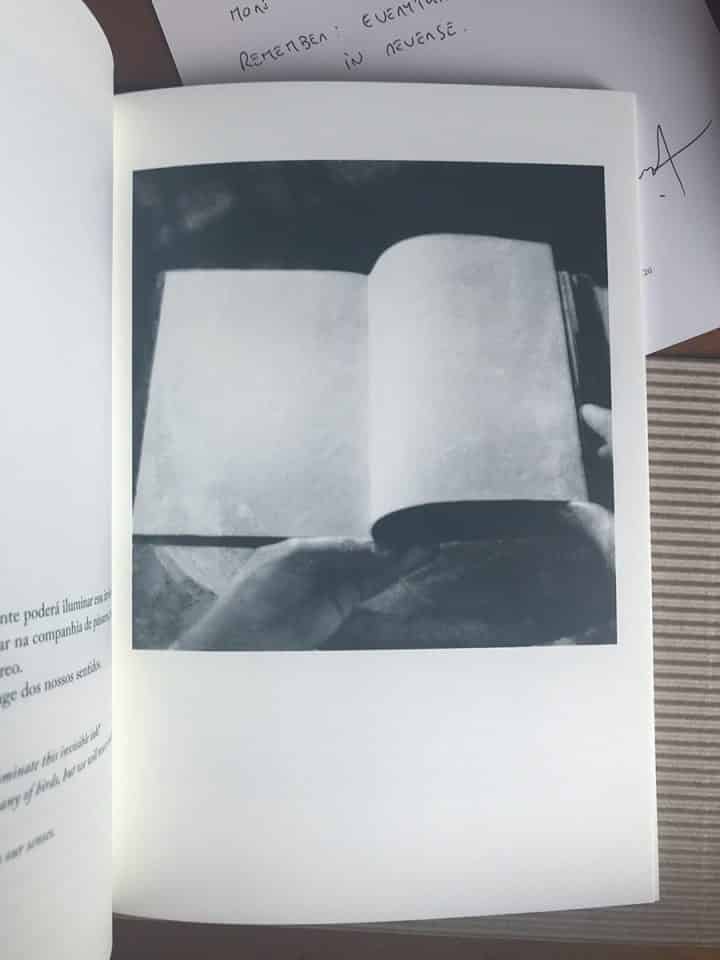 Everyone has their preferences, but I do like when an artist can do both and have the result create an atmosphere unique to both approaches. It is what made John Coltrane great in being able to show virtuosity in improvising over 16 minutes playing over 80 choruses live at the Village Vanguard, but also that he composed work for large ensembles in a studio setting. Just complete really.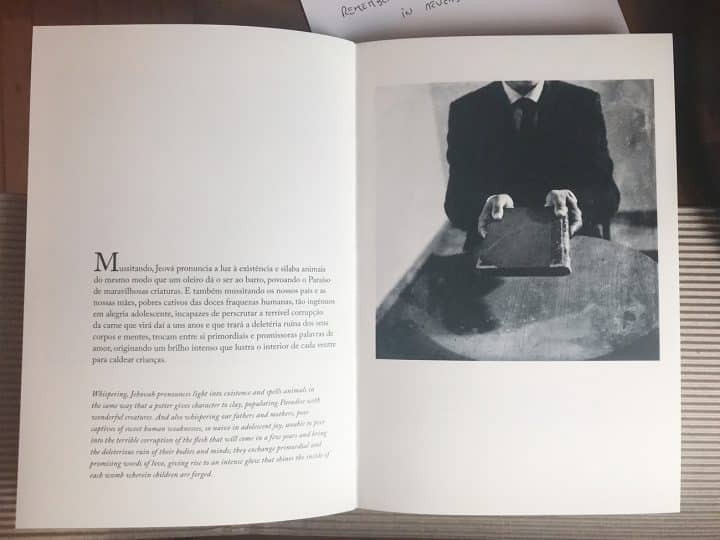 Cinematic
In actually looking at the photos, I couldn't help but notice cinematic undertones. This could have very well been a silent film in the vein of a René Clair or Jean Cocteau through its atmosphere.
However with the rigid postering of Moreira's subjects and alternation in close ups of objects and bodily extremities it carries the spirit of Robert Bresson and in particular his 1959 film, Pickpocket. Much like the former directors, the photos are dreamlike as the concept actually stemmed from one and was shot immediately thereafter. However, Errata through its own context to the words of Soares and choice of medium and execution remains distinctive.
"We are all pages in a book"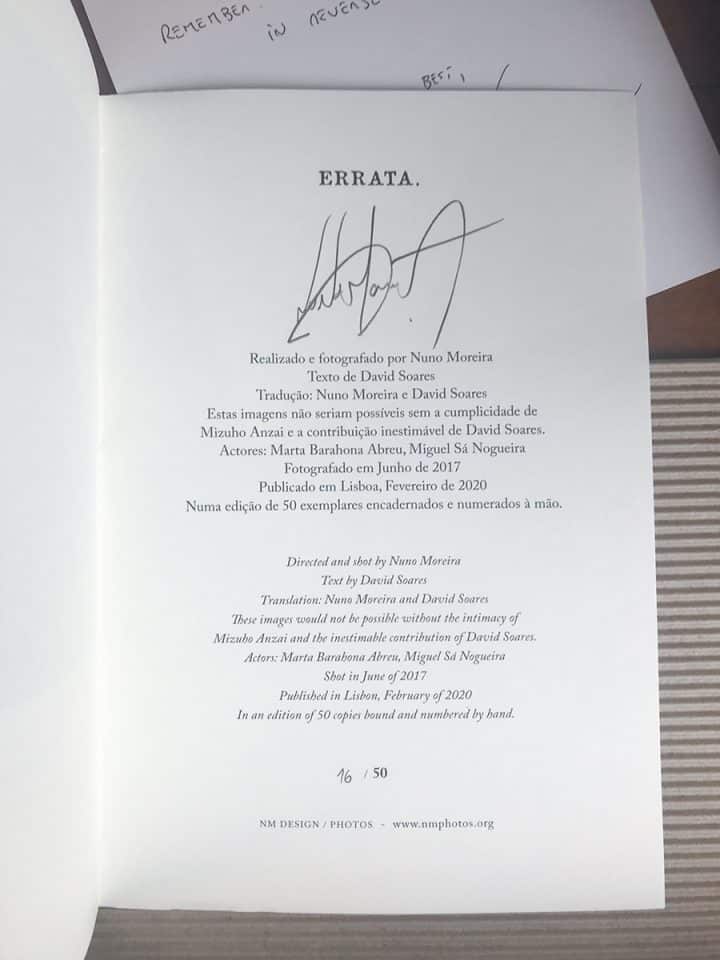 Availability
Errata is hand made in a limited edition of 50 copies. It features delicate yet economical French stitching encased in a black cardboard sleeve with an embossed title. All the photos are shot in medium format on a Pentax 67, while each book is individually numbered and signed by the artist sealing the complete analog effort. While supplies are limited, it can still be ordered from the link below:
https://nmphotos.org/Book-Errata
Jesse Freeman is a friend, photographer and movie buff. He has a great knowledge of photography books and classic cinema. He can also be relied upon for decent music recommendations.
You can see more of his work and passions at the following places:
https://www.instagram.com/jesselfreeman/
http://www.flickr.com/photos/imnothinginparticular/
Want to read Jesse's other great reviews? Then click here to go to the archives.
JCH