Get Featured: Ben Dawson
We are getting through some of the backlog. Ben sent this in ages ago, but I finally got it up. A cinematographers view of the streets of Vancouver. Check it out.
My name is Ben Dawson, I'm a big fan of your blog! Originally I'm from Calgary, Alberta Canada, But for the past three years Vancouver has been my home. I'm attending a local film school with aspirations of becoming a cinematographer.
I first started taking photographs about 4 years ago in my high school photography class, my first camera was a Nikon DSLR, a D7000  with a 50mm 1.8 lens. It was a decent camera and captured images that I was happy with, but I had also recently discovered my dad's old 35mm Ricoh XR-2S. There was something  gratifying about the process of shooting expired color film and developing it at my local drugstore and seeing the 4×6 prints. I did that for a couple of months, really enjoying the trial and errors that come with learning photography.
my photography teacher at school noticed that I was really enjoying shooting on my father's old film camera. He lent me his Hasselblad 500cm, I put three rolls of Ilford XP2 through it. That's when I truly fell in love with photography, upon receiving the prints from the hasselblad and viewing the size of the negatives, the tones of the B&W and the detail, I was hooked. Soon after that I bought my first medium format camera, a Mamiya 645.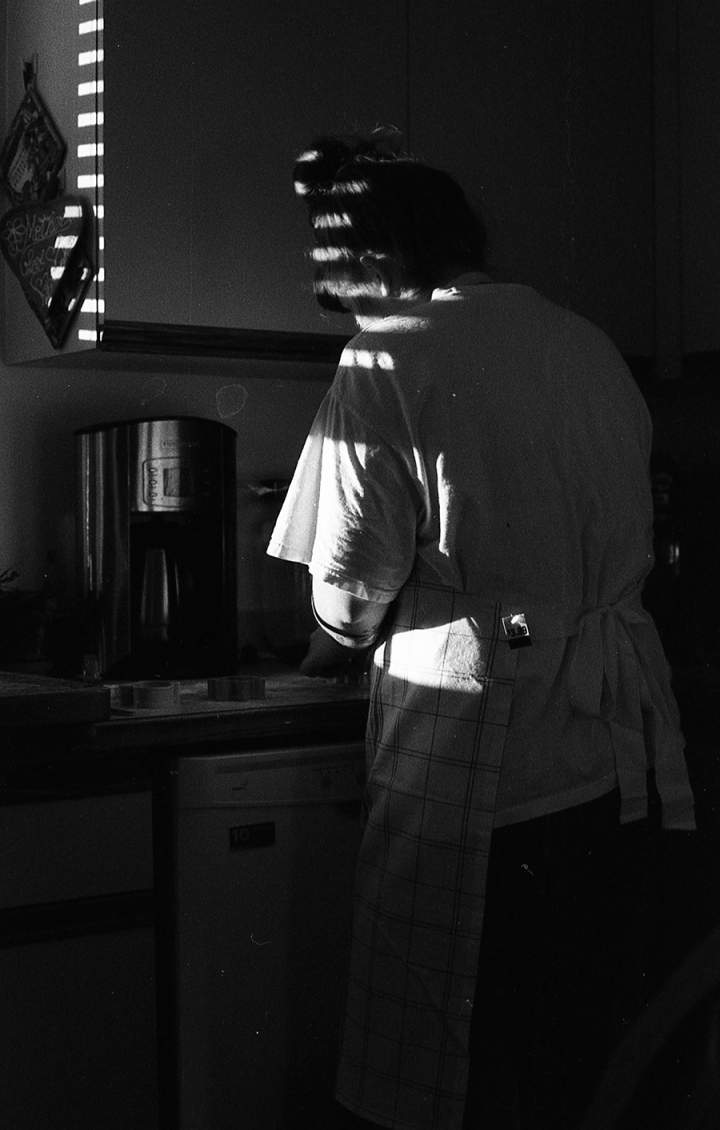 Since then I've been shooting as much as possible, mainly on my way to and from school. With these series of images I've been shooting and developing my Ilford HP5 at 3200 iso, giving me lots more contrast in my negatives. Most of these images were shot at night except for three of them.
My main cameras are a Leica M4, a Fuji GW690II and a tiny Olympus mju. These 12 images are some of my favourites from the past couple months. In these pictures I'm really trying to focus on capturing high contrast silhouettes. Some of my photographic inspirations are, Daido Moriyama, Rene Burri and French New-Wave Cinematographer Raoul Coutard. All of these images are self developed at home, With Ilfotec DD-X with a (1+4) Dilution.
Thansk for sharing your work with us, Ben. A very interesting journey.
Click on this link and send in your project/work: Get Featured. *I am looking for mainly projects, not individual images*
Oh, and click here to see a few of the photographers that have been on the site before https://www.japancamerahunter.com/?s=featured
There is currently a wait of around 3-4 months due to the level submissions. Thanks.
Please make sure you come and comment, polite and constructive critique is welcome.
Thanks
JCH