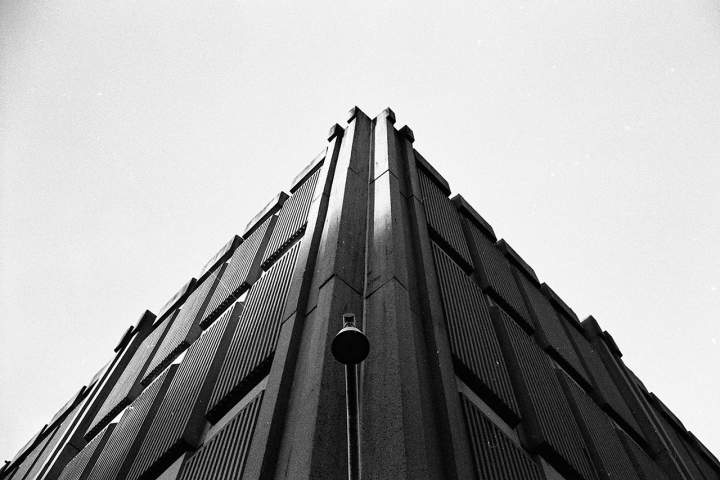 Get Featured: James Cunningham
James shares with us a project that he has shot on JCH StreetPan. It is really nice to see how people use the film and it being shot all over the world. Check it out.
All of these were taken on my walks to/from work over the past month in Halifax, Canada, on my Yashica Electro 35. I also developed the roll myself with a friend of mine that gave me the roll to try.
Honestly, I don't really have a complaint about the film. I did some research of other people's work with it before I used it so I kind of knew what to expect with the strong contrast (especially the stark shadows). I think that would maybe be something one would complain about if they didn't know what to expect from it but it gave me results that I was looking for with the photo ideas I had in mind.
Many of the shots I submitted were ideas I'd had for some time but couldn't quite figure them out or get the right inspiration until I was using your high-contrast film.
I think the StreetPan made for great Orwellian-esque photos of concrete structures with strong shadows. The two building shots I submitted were buildings I'd walked by a number of times and knew that I wanted to shoot but just couldn't find the right compositions. Then one sunny day there was just the right amount of light to work with on each building and the high-contrast StreetPan gave me the dystopian/1984 feeling I was looking for.
The photo of the person walking through the blizzard in front of the clock tower is one I've wanted to take for a while. This location is one of the most iconic photo-op spots in Halifax so I knew that I wanted my take on it to be unique in some way. My office is right near this location so one afternoon when I finished work for the day and walked out into the storm I think it just felt like the right time. I stood in the park and waited until the right person walked by. I wanted someone with a hood on, or some distinguishable winter attire to give the feeling of being caught in a snow storm.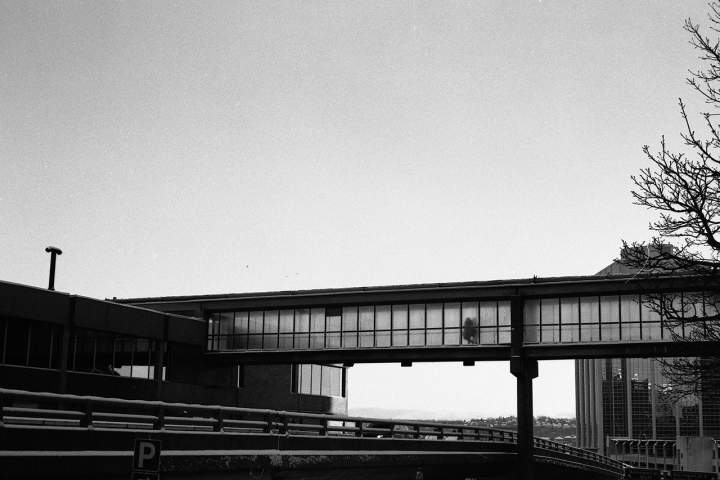 The two shots of the commuters in the pedway are my favourites from the roll. I'd walked under this pedway hundreds of times going to and from work and always wanted to shoot it but was waiting for the right time. One cold morning the glass was frosted over, making it impossible to see who was walking through it. Everyone was a silhouette. (I really like the feeling that was achieved in these photos through the contrast of the StreetPan. I don't think I could have gotten the same effect from any other B&W film that I'm aware of.)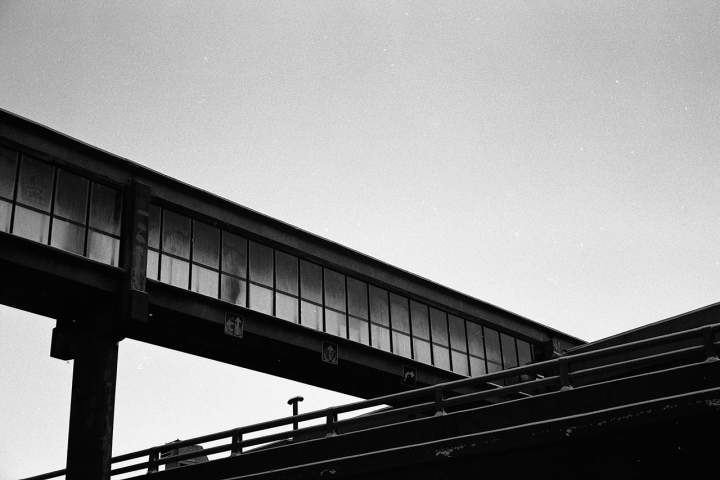 The bench was just something I'd already shot with Tri-X before the snowfall. I wanted to see what it would look like with more contrast and snow on the ground and I'm pretty happy with the result!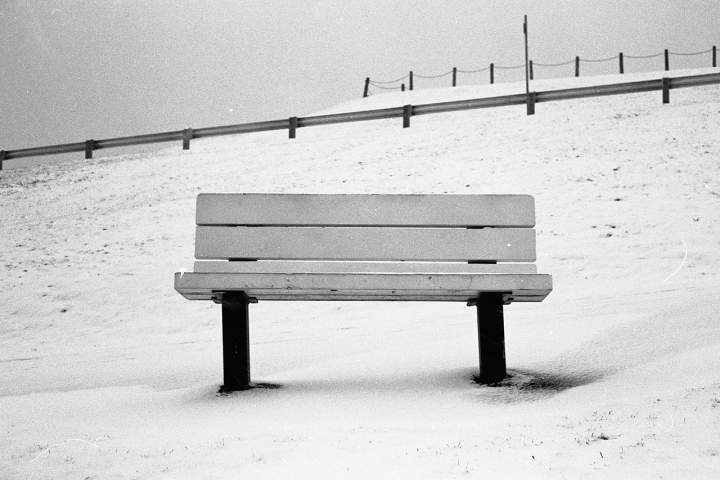 Thanks again!
-James
Instagram: @anklejangs
Thanks for sharing this, James. I love seeing StreetPan being put to good use.
Click on this link and send in your project/work: Get Featured. *I am looking for mainly projects, not individual images*
Oh, and click here to see a few of the photographers that have been on the site before https://www.japancamerahunter.com/?s=featured
There is currently a wait of around 3-4 months due to the level submissions. Thanks.
Please make sure you come and comment, polite and constructive critique is welcome.
Thanks
JCH