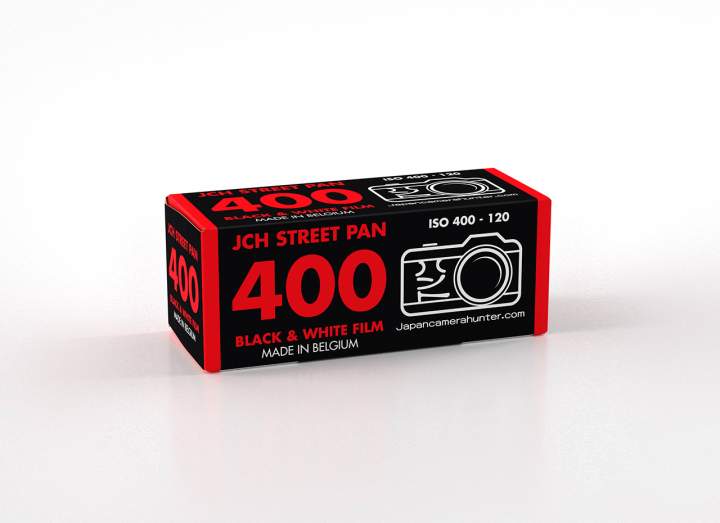 Film News: JCH StreetPan 120 Pre Order
It has been a long time coming, but after much prompting by various people I have finally been able to get JCH StreetPan made in 120 format! Yay!
When I released StreetPan last year I had no idea it would be so popular. It kind of bowled me over and I have been astonished by how much people love shooting it. It is really nice to see image from all over the world shot on my film.
Almost as soon as I released the 35mm StreetPan people immediately started to call for the 120 version to be made. I held off for a while due to lack of funds and lack of time, but after some public pushing (thanks Chris Gampat) I really had no choice but to get my act together. So, after scraping the funds together (almost) I have finally been able to realize the dream and get the StreetPan made in 120.
It is the same old StreetPan you know and love, just in a larger size. So all you medium format shooters will be happy campers.
You can go and grab some from the shop on the site, link here https://www.japancamerahunter.com/shop/jch-streetpan-120-film/ . It will also be available through the regular suppliers once it has come to market and everything has settled down a little bit.
Currently I am going to be doing a pre-order for the film. It is in production at the moment and I am expecting it to arrive mid to late August with shipping commencing in early September. Obviously if it arrives earlier that is wonderful, but I tend to find there are always hiccups that add a couple of weeks to any schedule, so I am erring on the side of caution. But rest assured, the film is being made now and will be here soon.
I hope you enjoy the 120 version as much as you have enjoyed the original StreetPan. Thank you for all of your support.
Cheers
JCH