Get Featured: Jeffrey Kerekes
Sometimes the bond between someone and the place they live in can be extremely strong. Jeffrey shares with us his bond to New Haven. Check out this interesting project.

I wanted to share with you a project I've been working on for the past two years.  I started a website called I LOVE NEW HAVEN (here are my posts: http://www.ilovenewhaven.org/search/label/Jeffrey%20Kerekes. We now have thousands of daily visitors and about 6,000 FB likes etc…
Getting The Love Out
Love is complicated.  Trust me.  I've been married 12 years (together 16), a couples psychotherapist for over 14 and a son for 41 years. To love a city like New Haven is no different, and to convey that love to others can be an enormous challenge.
My great aunts and uncles think I'm crazy for living in New Haven, CT, USA. I had a neighbor who once told me he didn't go out after dark because New Haven is so dangerous.  I laughed hard until I realized he was serious.  Perception is reality. My reality in New Haven is vastly different from that of my family and my neighbor. I love New Haven – it's a complicated kind of love, but love it is.  We're not perfect. A few years ago we were rated as one of the most dangerous cities in the country (their data was flawed, however people ran with it).
Cognitive Behavioral Therapy is based on the premise that thoughts and behaviors drive your perceptions of reality: whether you think a glass if half full or empty will shape your experiences.
I started www.ilovenewhaven.org because the local news mostly showed the bad, and the good was left behind.  And good there is!  This ongoing project is about telling a different New Haven story.
If an individual can change their reality by changing their perception of it, can a community's perception of reality be changed through photo stories?
The Herald from rural Jasper, Indiana started doing Saturday photo stories in 1978 thinking that it might last a few years at most (wondering how many stories can there be to tell?). Thirty-five years and several awards later, they haven't run out of stories to tell in their community.
I am enamored with the way photography can drive the coverage of a community and attempt to humanize it's hard edges. "Shoot Tokyo," "Humans of New York" and the Mountain Workshops were the inspiration for my effort to change people's reality by changing and challenging their perceptions of New Haven.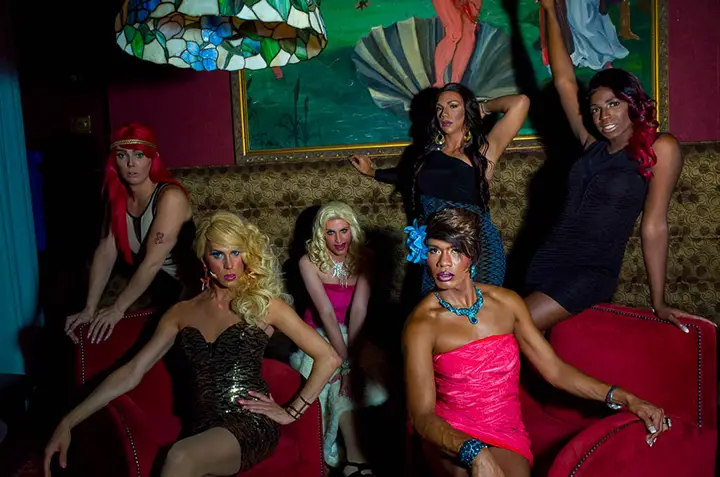 After more than two years on this project, I've learned how much work is involved in publishing five days a week, how much people like weather related stories, tagging themselves on Facebook and most importantly, how much people respond to the stories we tell, not just the events we cover. I want to be a better storyteller.  I want to tell a more honest, nuanced and complete story of New Haven that shows my complicated kind of love and the reasons why the city is great, yet has work to do.
Love of New Haven can be found in so many places. Complicated love is easy to find here. Trash. Trash next to trash cans. Love is found picking up trash with Norman Wiggins, Ambassador with the Town Green Special Services District, who takes pride in making the city look better for those who live and visit here.
I'm a 100% volunteer, citizen photojournalist who took a concept from inspiration to thousands of daily viewers over several months. I LOVE NEW HAVEN (www.ilovenewhaven.org)  is a documentary photography project started as a collaboration between independent New Haven photographers Jeffrey Kerekes and Chris Randall who share a passion for documenting New Haven, Connecticut, USA. The mission of I LOVE NEW HAVEN is to promote community engagement and civic pride through photographing the people, places and things of New Haven. It includes our regular contributing photographers Yancey Hitt, Gary Holder-Winfield and Mike Franzman and over 70 guest photographers from all over the globe who share their images of New Haven.
Selected Press Coverage Of I LOVE NEW HAVEN
http://www.newhavenindependent.org/index.php/archives/entry/i_heart_new_haven_starts_in_westville/ 
http://yaleherald.com/culture/new-haven-pictured/
CT Rollerderby. CT Roller Girls host a monthly home game called a 'bout.'  Learn more about this action packed New Haven home league at www.ctrollerderby.com.
Thanks,
Jeffrey P. Kerekes
Thanks for sharing your project and your love of your town with us. Inspiring stuff.
Come on, share with us what you have and get yourself featured.
Click on this link and send in your project/work: Get Featured. *I am looking for mainly projects, not individual images*
Oh, and click here to see a few of the photographers that have been on the site before https://www.japancamerahunter.com/?s=featured
Please make sure you come and comment. Polite and constructive critique is welcome, offensive and disrespectful comments will be moderated.
Thanks
JCH