In your bag No: 1469, Aislinn Chuahiock
Aislinn is back! She hasn't shared a bag for a while, but now she comes back with a couple of stunning setups for us to drool over. With some awesome classic cameras and a very cool watch.
I know I told you I haven't met my "In Your Bag" quota of 2016, so I am making up for it by sending you three. This year, I was challenged by a good friend to shoot with a different camera every month. He told me it would be the only way to justify collecting cameras.
Makes sense. HAHA! I wasn't able to shoot 12 cameras, I managed 6 on top of my usual cameras (my rolleiflex, leica, and nikon F2). 
Not bad eh? It was harder than I thought ahaha
My first bag contains a Voigtlander Vitessa II with Ultron lens, I carried it around May. I've owned this for a long time, but never really used it… because it was tedious (for example, the "plunger" as the film transport mechanism) I whipped it out again this year to give it another whirl out in the streets. THIS is the camera that made me fall in love with cameras. Before, I was more in love with Photography. Cameras were just the vehicle. But when I purchased the uniquely innovative (in a manner only German imagination could design) Vitessa, I immediately fell madly in love with cameras. It's what literally jumpstart my collecting. It still continues to be one of the favourites in my collection, but I would probably never use it again LOL.
My second bag which I'm currently carrying, contains another unusual camera, the Agfa Reflex, a 35mm TLR camera.  My Agfa Reflex didn't come with a lens cap, so I had to DIY one with some cardboard and washi tape. Not the easiest to use imho, but it's an oddball creation that once again makes me appreciate the creativity of camera design and engineering. The film advance lever is on the bottom like a Retina. I enjoy holding funky, heavy, conversation starting, and overly designed cameras. Can't wait to see the results, I have about 15 shots left in the roll. 
My third set up was one that I carried in March. The Zeiss Ikon Ikonta 521. This folding camera…. is by far, the one that blew me away this year. From research, it was produced from 1938 to 1954 and takes 6 x 4.5cm on 120 film. I cannot even tell you how amazingly sharp this cute little beast is, so I attach 2 photos that came from the test roll I shot.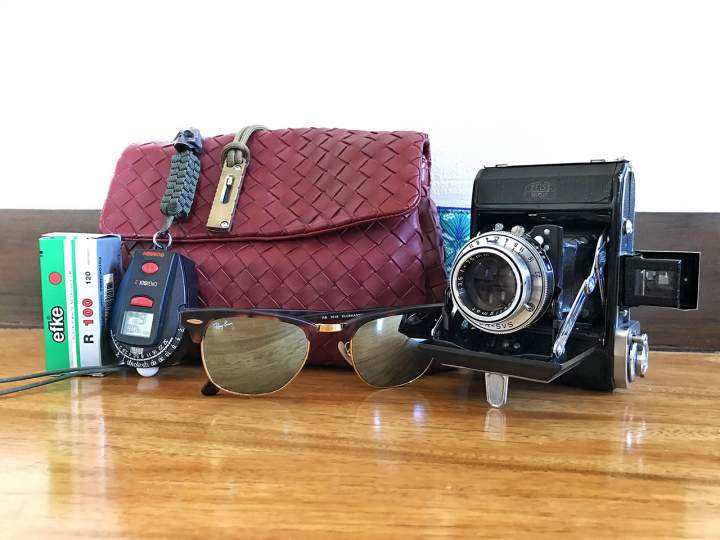 I can honestly say that 2016 is the year where I have developed a fuller sense of confidence in shooting with film. Before, I usually have a digital camera around my neck as a safety net but this time, I've managed 2-3 major vacation trips without one. I love analog cameras. I meet so many interesting people around the globe simply because I have one or 3 around my neck.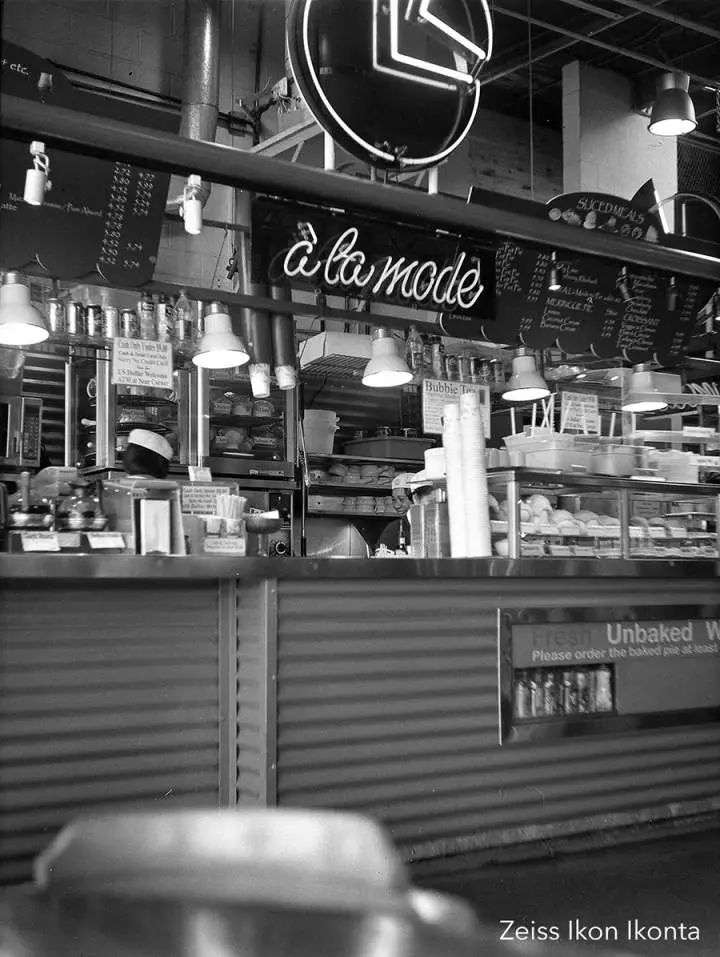 Wishing everyone a great 2017, may your GAS addictions never wane, and may your film stash never run out.
Til we meet again,
AISLINN 
FB: https://facebook.com/aischuahiock
TW: https://twitter.com/aisbaby
INS: https://instagram.com/aisslinnn
Thanks for coming back, Aislinn. I get the feeling I know who told you to do that.
Keep them coming folks, we need more submissions, so get your bag on Japancamerahunter.com
Send me a high resolution image of the bag. Optimum size is 1500px across. Please ensure there is a bag in the shot, unless you don't use one. The more you can write about yourself the better, make it appealing and tell us a story. Snapshots of your gear with a camera phone and no words will not be featured.
Oh and don't forget your contact details (twitter, flickr, tumbler et al). Send the bag shots here. Please understand that there is a long wait now as there is a backlog of submissions. Not all make the cut, so make sure yours is funny/interesting/quirky. And please make sure the shot is of good quality, as the ones that are not do not go up.
Cheers
Japancamerahunter