Jesse's Book Review – écriture by Kenjiro Akama
Jesse is back with another great book review. This time by Japanese photographer Kenjiro Akama. Check it out.
Circa 2010, anyone who said they were a photographer in Tokyo…was for the most part a film shooting street photographer. So much has changed since then, where now in 2017 with Instagram being the most popular medium for photography, in Tokyo everyone is now a fashion photographer or a Contax T2 user with underexposed photos of their friends.
The girl I am currently dating is a model (trust me this relates) and for Valentine's Day she wanted to go to a photo exhibition opening that would have a photograph of her. Kind of sighed and agreed to go, thinking it was going to be one of the above mentioned style of photos, but was pleasantly surprised. Turned out it was a photo book launch for a fairly renowned hair stylist that over the years has amassed a series based on the everyday…shot in film. To add to it the show was at this space in Ginza known as the "a single room with a single book" Morioka Shoten. And it is just that…a small bookstore that carries only one book a week. This here is that one book.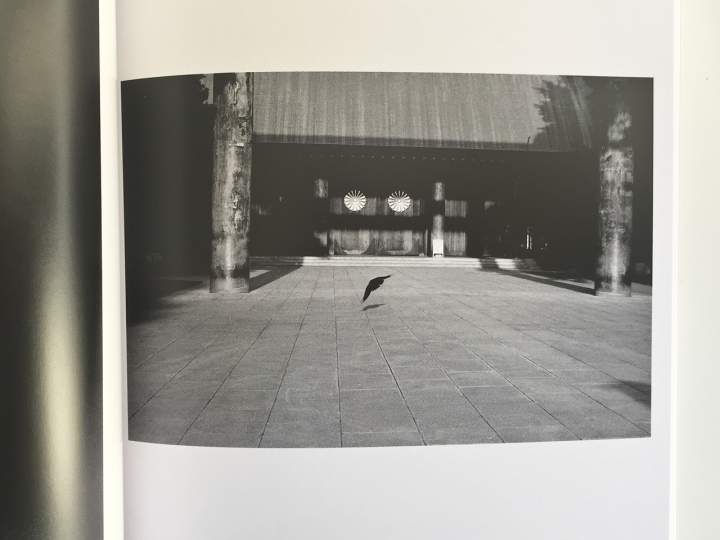 Photographer Kenjiro Akama's book is called écriture (a google search revealed it is French for feminine writing). In addition, there are four poems he wrote (in Japanese and English) that correspond with the photos. The pictures themselves are in both black & white and color in A4 size making up 188 pages. In short there is a lot of content. And the initial impression of it all is how random this seemingly is. Subjects range from dead animals and jewelry to taxi drivers and forests…yet it all works.
Think I always harp on the idea that a Japanese photo book is entirely about the flow of images for an overall impression rather than a photographer's best shots placed side by side. A lot of these images won't work on their own, but when edited together create a dialogue and for ecriture that dialogue is of contrast. From the very first pair of photos consisting of a cold computer screen with an image of a triangular mesh mask to a warm green tinted shadow of a tree in the exact triangular shape on the adjacent page, this contrast makes itself evident. Perhaps the tree would work as a stand alone image, but the dialogue between the two images especially taking into consideration their warmth and texture together make a bolder statement. Akama seemingly had this entirely in mind when editing this book which must have been a nightmare considering the sheer amount of photos in the book.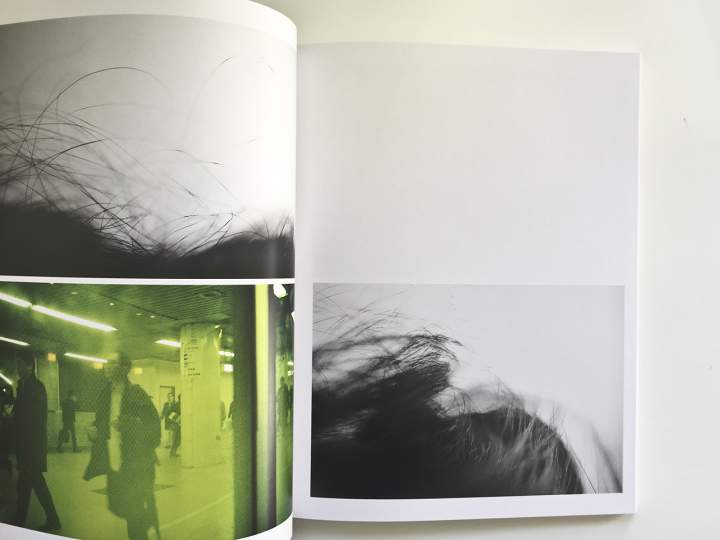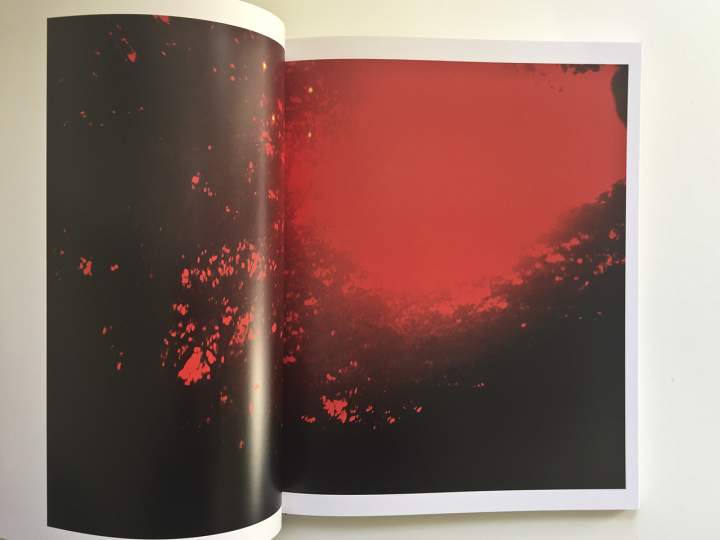 One thing that is a struggle to all film photographers (or to me at least) is never having the right film when you need it in your camera. I used to not feel this so much, because I would just embrace the limitation, yet find myself so many times wishing I had color for what would be a stronger shot. And with the price of color and the cost of developing it, I say it even more. What I noticed here is how seamlessly he goes from color shots to black and white and I am not just talking in terms of editing for the book, but when he shoots in color…the shot is about the color.
Take for instance a sequence of photos consisting of shop windows, a lot of which are jewelry stores (something I haven't really seen shot in such a manner). Out of the timeless black and white shots there will be a color photo of a storefront focusing on the red lipstick of a woman that works and not only in the sequence of shots, but the the photo itself is shot in color for a reason. And it isn't a case of digital where you just make that choice in editing, it just is what it is.
Then going back to my theme of contrast there is a series mid way through the book of people in a hurry at a train station to photos shot in macro of a woman's hair. The texture of the hair is the focus and is in stark black and white, while the people rushing through the window are shot in a reflection that casts a green tint on the photos…combining both themes of contrast and now mixing in color. The following photos are tinted red photos of tree branches that then mimic the texture of the hair followed by a color photo of a woman with bright orange hair in a train station.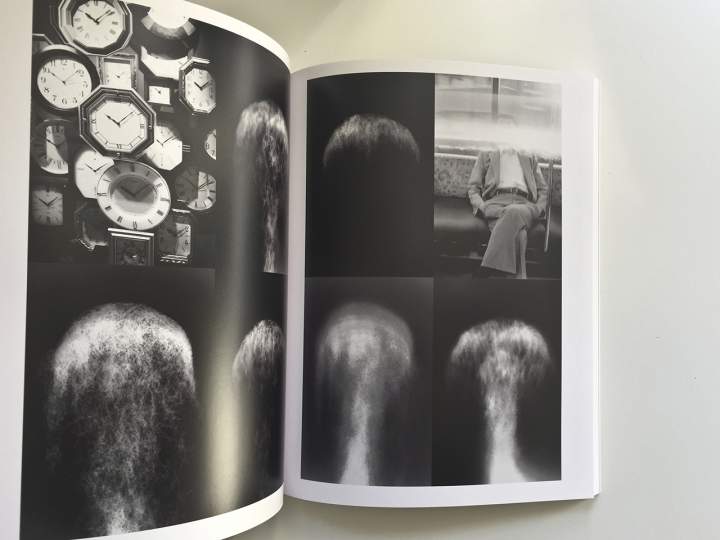 This is just exciting editing. Because then this subtle preoccupation with hair besides the macro shots harp to the fact that the main occupation of the photographer is a hairstylist. So it all carries an eye for this, and is subtlety worked into the themes of contrast and color for an authentic personal touch. Also believe that is eye, or rather sensitivity through it to texture is the result of being a hairstylist as well. This is all a sharp contrast from his website that features his professional photographs of straight forward hair model shots. Appreciate how he can carry this motif throughout allowing it to suit each need.
écriture retails for a round 60 USD. In Japanese the only feature I found on it was from IMA magazine and glad they recognized it. Felt compelled to share it, not only because aesthetically it made my valentine's day better but also because Tokyo outside of photographers in the galleries in Shinjuku and outliers of course…the photography has for the most part been quite dismal. You can purchase it below and at the same time check out the artist's website to see that contrast in styles.
http://www.nadiff-online.com/?pid=108742481
general site
Jesse Freeman is a friend, photographer and movie buff. He has a great knowledge of photography books and classic cinema. He can also be relied upon for decent music recommendations.
You can more of his work and passions at the following places:
https://www.instagram.com/nothinginparticular/
http://www.flickr.com/photos/imnothinginparticular/
http://imnothinginparticular.tumblr.com/
Want to read Jesse's other great reviews? Then click here to go to the archives.
JCH