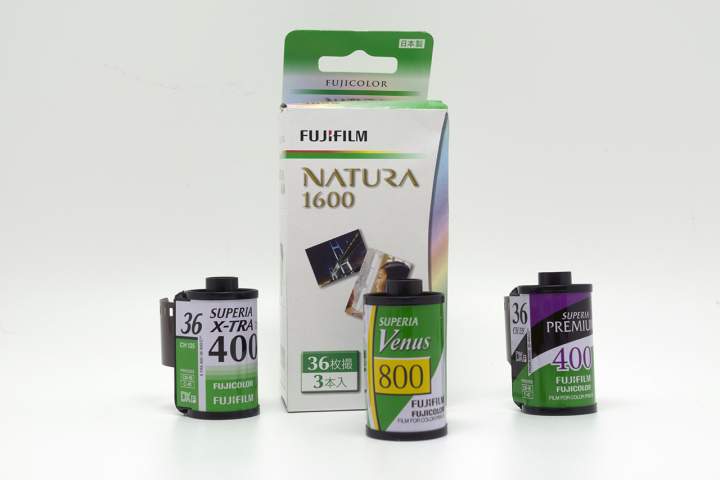 Film News: FujiFilm Discontinuations
Sad news over the weekend from FujiFilm as they have made another announcement on their Japanese website. As we all know, these announcements are almost never good news. Unfortunately this one is no different, as FujiFilm have this time cut several multipacks and some sheet film from their already stripped range.
On the 29th of July FujiFilm quietly slipped out the information that they will be discontinuing a series of the multipacks from their film range. Now this may not sound terribly significant to may, as the films themselves have not be discontinued and you will be able to buy them in individual rolls. But it is actually more important than we think, as this means you will no longer be able to save money by buying multipacks of film. So without mentioning it, we have just been hit with a hidden price hike.
This will inevitably price the films out of the range of some and make them less popular, meaning sales drop, meaning price hikes again and finally leading to discontinuation. Like a self fulfilling prophecy.
The following Film multipacks will be discontinued:
FujiFilm Superia 400 27 exp 2 pack.
FujiFilm Superia 400 27 exp 5 pack.
FujiFilm Superia 400 36 exp 2 pack.
FujiFilm Superia 400 36 exp 5 pack.
Fuji Film Superia X-TRA 400 24 exp 2 pack.
Fuji Film Superia X-TRA 400 24 exp 5 pack.
Fuji Film Superia X-TRA 400 36 exp 5 pack.
FujiFilm Superia Venus 800 27 exp 3 pack.
FujiFilm Superia Venus 800 36 exp 3 pack.
FujiFilm Natura 1600 36 exp 3 pack.
All of these films will still be available in single rolls, but they do work out to be slightly more expensive than the multipack rolls. According the the information on the FujiFilm website http://ffis.fujifilm.co.jp/information/articlein_0054.html (only in Japanese so you will have to use google translate).
But, the news for large format photographers is a lot worse. As Fujicolour Pro 160 sheets for 4×5 and 8×10 will be completely discontinued, without any replacement options.
According to the schedule the multipacks will be stopped by December of 2016, but you can bet there is going to be a run on these packs now and they will almost certainly be unavailable before then. The sheet films will be stopped in August and September.
Sad news for all of us, as our options for colour film photography are becoming slimmer and slimmer. I understand that FujiFilm is a business and they are in the business of making money, but surely they could commit to some kind of preservation of some film stocks. A heritage line perhaps? They had massive success recently with their retro disposable cameras, so the market is definitely there. I think they are underestimating the passion and spending power of film photographers.
JCH