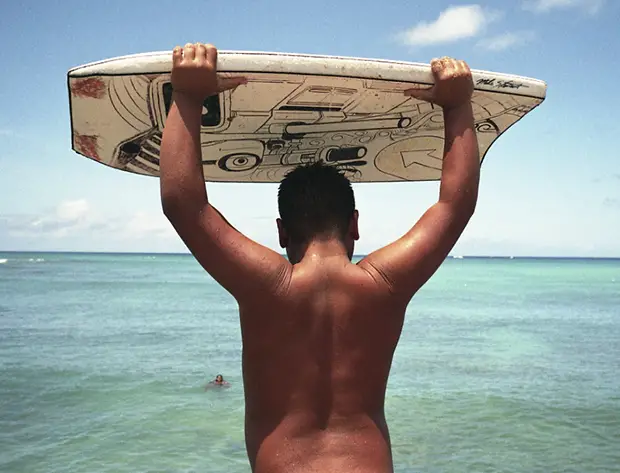 JapanCameraHunter News
There are loads on things going on behind the scenes at JCH towers, so I thought it might be a good idea to fill you in on the latest developments.

I have been working very hard over the last few months to improve your viewing experience on JCH. Subtle improvements have been made on the site, including a switch over to a dedicated server, so you should all be getting the site a lot faster now. There are more improvements to come soon, including multi-format capability (so you can see JCH on any device), and a fancy pants new layout, to make the most of the site real estate.
As you can imagine this has all be quite time consuming, what with running the site, dealing with orders, camera sourcing and finding you guys lots of cool things to read ( I still do all of this myself). So I need a break. I am going on holiday. As it is my birthday this month I shall have a nice vacation to warmer climes. From the 17th until the 31st of march I shall be on holiday, wearing a silly hat and watching as my skin goes a shade of cooked lobster. If you happen to find yourself in Hawaii during this time, drop me a line and let's go shoot/drink/paddleboard.
Orders
The shipping deadline for this month is the 14th as after that I shall be packing my bags instead. If you want to make and order please do so now, I promise to get all of the outstanding ones out before I go. If you don't mind waiting then I shall get the others done when I get back. You can order everything by clicking here to go to the shop.
Camera sourcing
I will still be sourcing cameras and associated bits during my time away. Please note the time difference may throw things off a little bit. I can still order cameras and they will be shipped to an assistant in Japan. Any cameras will be shipped upon my return and inspection of the items. Camera sourcing details are found by clicking here.
Repairs
If you are planning on sending me something to get repaired, please send it to arrive after the 31st, otherwise there is a chance it will get returned to you, and we wouldn't want that now. Repair details are found by clicking here.
Submissions
I am always looking for interesting and compelling content for the site. Do you think you have something to say that the readers of JCH want to see? Then you should read this page and contact me.
Advertising
With the new site update there will be new advertising space coming. Do you have a product or service that you think the JCH readers will enjoy? Japancamerahunter.com is already at over 20,000 views a day and still growing. Come and be part of the JCH family by contacting me for details.
New Cases
The rumours are true, there will be new cases coming later this year and a new colourway for the standard cases coming later this month. Prepare to be excited, they look pretty awesome.
That is about it. I want to thank you all for making this site what it has become. I love doing this and I love hearing from you all. I will work even harder when I get back to make sure you have an even better JCH experience.
Thanks
JCH