Get Featured: Michael Duke
Michael shares with us a strong project, covering the streets of Houston and the sections of society that have been forgotten by the decades long rivatilization project. Not quite what I was expecting when I think of Houston.
ALL THE WAY
Harris County Sheriff's Inmate Processing Center is located on the banks of Buffalo Bayou in historic Downtown Houston. Sharing the block with one of nearly half-a-dozen jails in the immediate vicinity, the red-brick building originally was home to a meatpacking warehouse. Today, it warehouses people.
Upon arrival, it takes authorities a few minutes to process someone into the system. The process for release, however, takes eight to 12 hours – and, in some cases, up to 10 days.
When "offenders" are set for release, they enter a stage in the process known as "all the way." It can be a period of exhilaration, contemplation and anxiety, all knotted together.
Houston's then-mayor Lee Brown envisioned "a magnificent urban corridor that touches citizens from all walks of life, who make up Houston's diverse urban family."
Release can happen at any time of day or night. Small groups of men are let go in stages, followed by small groups of women. When the latter reenter the free world, they're often met outside by vagrants and predators.
People coming out of confinement complain about the freezing temperatures inside. They also say food in the jail – expired bologna sandwiches are notorious – serves up its own form of punishment.
Traversing Houston's new Main Street Corridor, however, one encounters a complex reality.
Family members and friends waiting outside the jail say they feel as if they are being punished, as well. It's not uncommon to wait hours, even days, for a loved one to be released, putting one's own employment and dependents at risk. As such, children often accompany a parent or grandparent during the wait because there is no alternative. This exposes children at an early age to the criminal justice system.
At certain times of day, men in bright orange-and-white-striped uniforms perform supervised work in and around the jails. These "trustees" pick up litter and cigarette butts, landscape grounds and even wash county vehicles.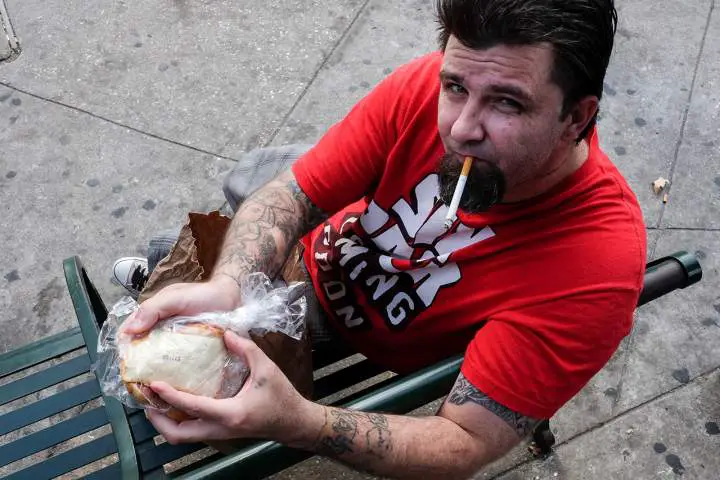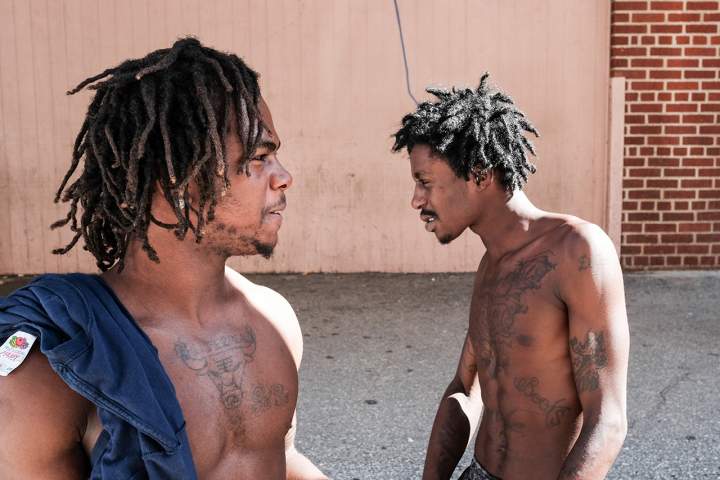 Social safety nets are porous, if they exist at all, for people who have spent time in the system. Those coming out of jail with no support face enormous challenges. With blocked access to housing and employment, the system sees a high percentage of repeat offenders.
"What do you expect a guy to do when he's dumped out on the street with nowhere to go?" a man in his early 20s said up his release. "I've got to rob or kill someone to get my next meal."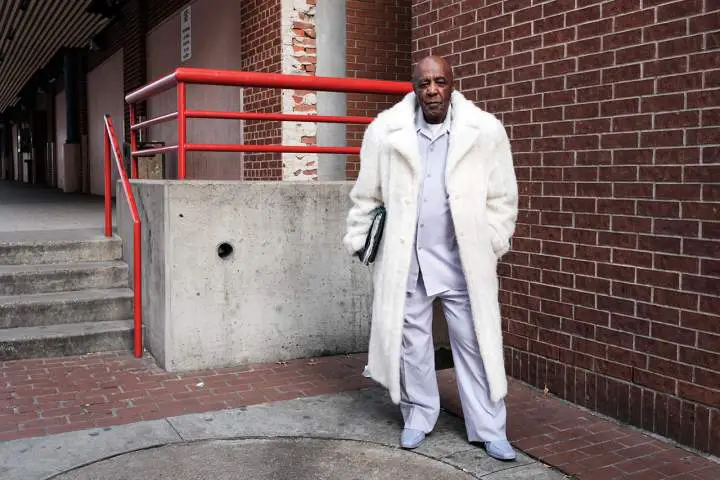 "ALL THE WAY" is a photojournalism project I began in 2015, aimed at documenting people's experiences outside the Harris County Sheriff's Inmate Processing Center. The images focus attention on the human element, rather than the criminal element, among individuals and families caught up in the local criminal justice system.
Criminal justice is among the top three public expenditures in the State of Texas, the other two being healthcare and education. And yet, criminal justice tends to not receive the same level of public attention or scrutiny as do healthcare and education. In general, people caught up in the system receive little sympathy for their circumstances. "You do the crime, you do the time" is the prevailing attitude.
As a body of work, "ALL THE WAY" reveals an facet of urban life that often is ignored. Images in the series give voice to those who find themselves in the least position to speak for themselves.
Images from the series are posted on my tumblr blog at tumblr.com/blog/fujifojo.
Michael Duke, Houston, Texas, USA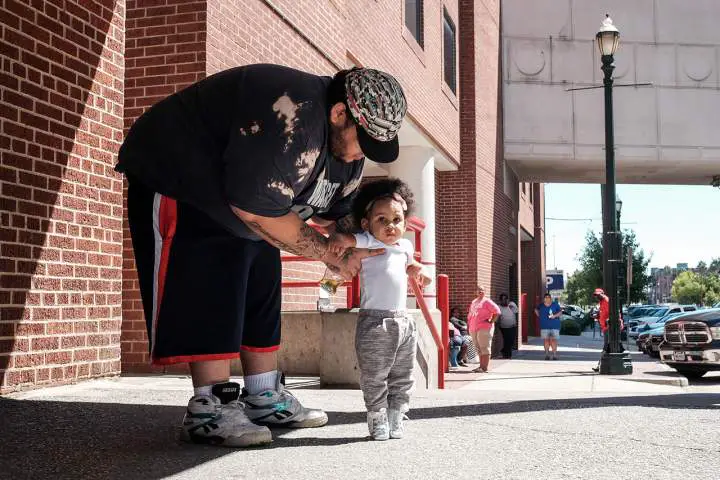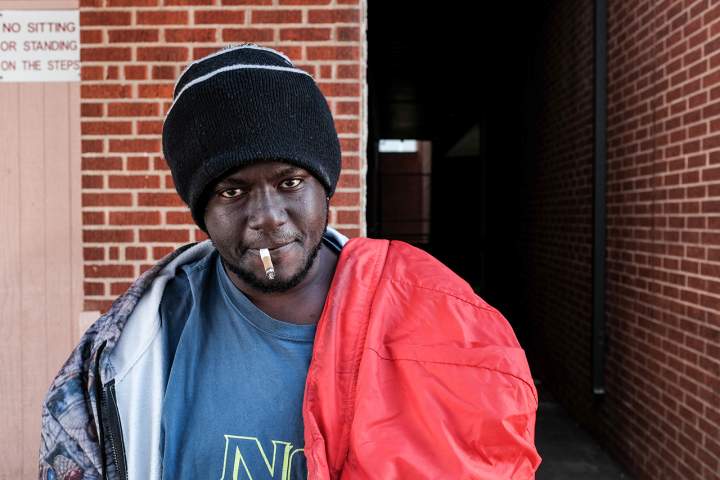 Thanks for sharing your work with us, Michael. Very interesting work. I still find it startling to see this kind of social deprivation from the richest country in the world. You have created a rapport with your subjects that is obvious. Bravo.
Come on, share with us what you have and get yourself featured.
Click on this link and send in your project/work: Get Featured. *I am looking for mainly projects, not individual images*
Oh, and click here to see a few of the photographers that have been on the site before https://www.japancamerahunter.com/?s=featured
Please make sure you come and comment, polite and constructive critique is welcome.
Thanks
JCH