Photography Zines and Books No: 39
Ah, one of my favorite times of the day. Chilly and raining outside the window, but I'm in my favorite chair sipping a cup of coffee and flipping through some of the great work I get sent. Here is another load of lovely zines for you all to enjoy.
I never get tired of seeing great new work and sharing it with all of you. But I need you all to keep on sending them in. Keep them coming by following this link.
I love all of the books and zines and they are all proudly displayed on the shelves in my office.
Figments by James Moreton
James' book is beautifully abstract and starts with a quote by Yeats: "I dreamed as in my bed i lay, all night's fathomless wisdom come…"
The book is beautifully printed and the matte finish is suitable for the high contrast. From what I gathered, the book is a look into dreams as a way to process reality and the surreal black and white images indeed have this dreamy feel.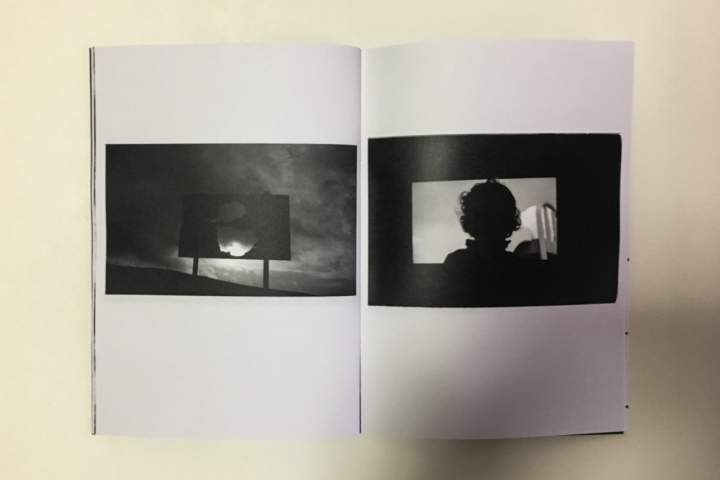 The confusion between reality and dream is almost Lynch-esque and there's a definite film noir aesthetic. The composition is clean and i appreciate the clever details in the sequencing.
For more information and to check out more of James' work be sure to head over to his website at http://www.jamesmoreton.photo/
Wind River by Jake Horn
Jake creates a beautiful zine depicting the Wind River, a mountain range along the Continental Divide in the Rocky Mountains. A little bit in the shadow of The Tetons in terms of visitation, this mountain goer gem of a destination is just gorgeous.
I thought i was looking through a catalog for Patagonia or North Face as the images are stunning.  All shot on medium format with a Pentax 625 NII, the range in color tone shines. Hard work hauling that around!
Being a book showing natural landscape, i loved the balance of one page and two page spreads and the beautiful details. Mixing in tent shots with the natural scenes gives it a personal touch and also adds to the scale of grandeur.
Please check Jake's website at http://jakehornphotography.com/store/wind-river for your copy.
People of Earth by Jack Simon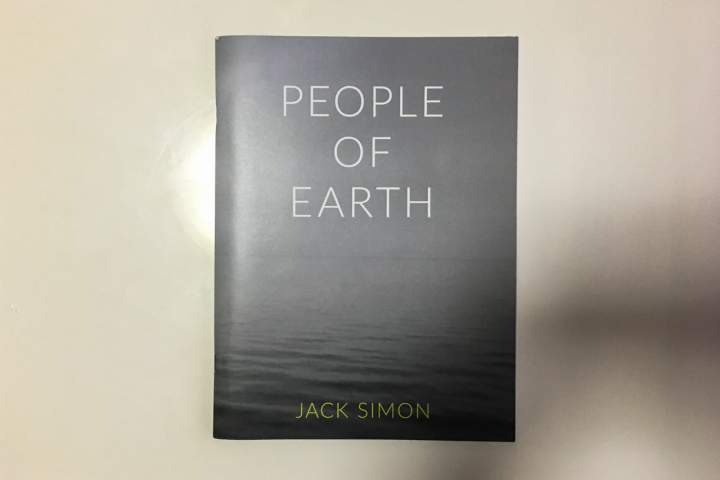 People of Earth is a 44 page 7.5×10 inch color photography zine made in the San Francisco Bay Area by Jack Simon of Burn My Eye fame. The description reads "46 unposed images of terrestrial life taken between 2013 and 2017" but it is much more.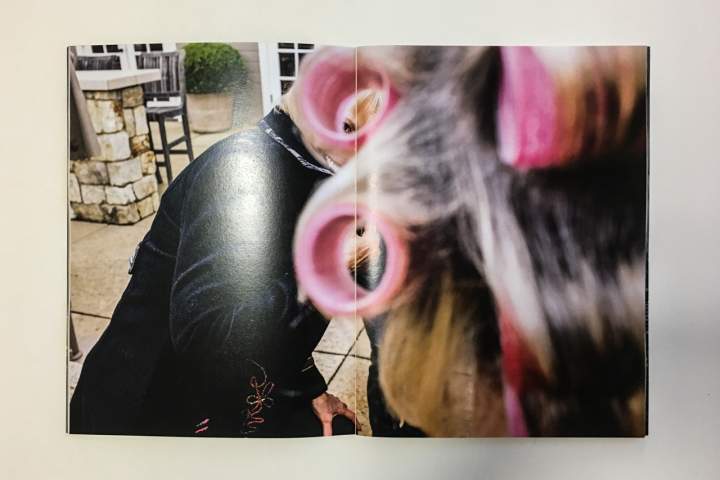 Wonderfully and creatively composed, Jack captures the human animal in it's environs with humor and acute observation. The editing is top notch and attention to detail is of utmost importance to any good street photography.
He juxtaposes color and pattern adroitly, it's amazing how he can process what he sees and take the shot with such speed. Full of colorful characters, it's an amusing look into us humans and how we interact in this huge box called a city.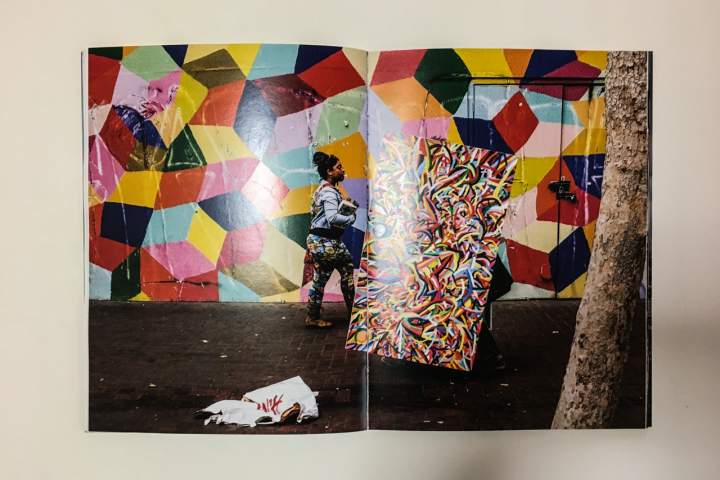 Be sure pick this up at http://jacksimonphotography.com/purchase-zine-people-of-earth/.
You can also check out more of Jack's work at http://www.burnmyeye.org/jack-simon/
Down on My Knees by Grant Lewandowski
Grant is another film photographer and always shooting what he sees around him in his daily life, with his friends, and also documenting the people in the city he lives in.
His new zine "Down On My Knees I Pray" has photos from this past year of his work in NYC, Chicago, Indianapolis, and a road trip out west.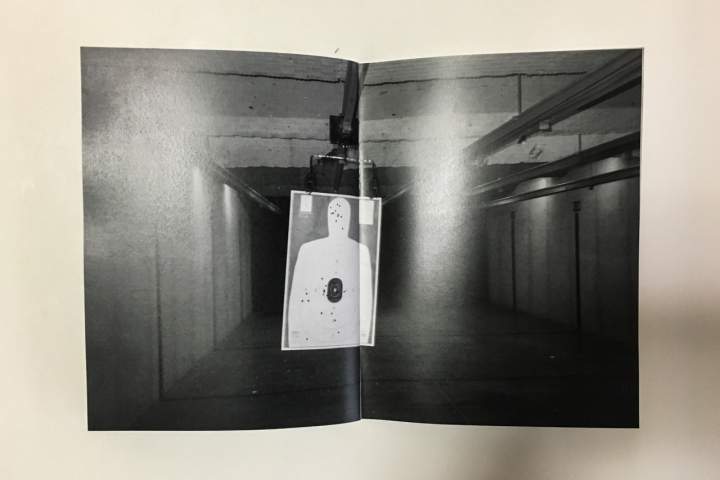 Reminded me of a contemporary, urban "The Americans," it's raw and personal and punctuated by the dust left on the scans of the negatives.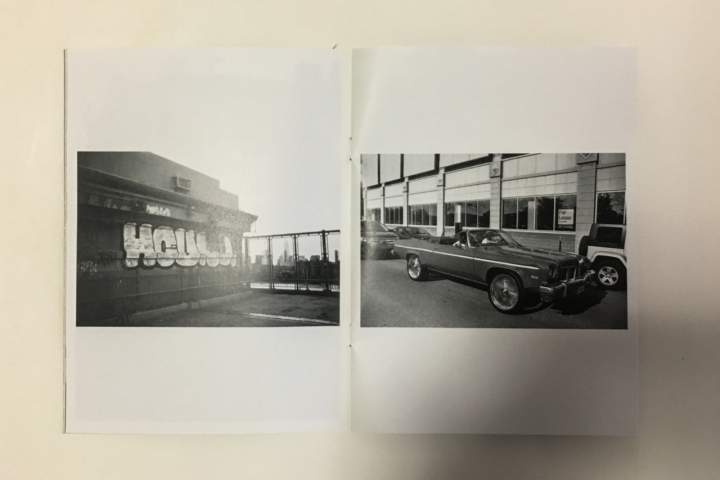 You can check it out over at http://grantlew.bigcartel.com/product/down-on-my-knees-i-pray
Shrimp Dollars by Angelo Partemi
Angelo's "Shrimp Dollars" is provocative little book that captures the changing demographics in the Mission district of San Francisco and focuses on those who are most marginalized by those changes.
All shot on black and white film, it's intense and dark; his images are well composed and uses subject and background cohesively from a story-telling point of view.
He says, "Shrimp Dollars comes from a long line of stories that won't make sense to most people. What I love about it is, like with photography, people have their own interpretation of the meaning." Indeed, you find yourself creating wild scenes in your head to interpret each frame.
You can find more info at his web shop: http://www.angelopartemi.com/3711711-store
People Reading by S A Robinson
Simon's book is exactly what the title implies, people reading something of some sort in different environs. He processes his film in the kitchen, scans it in the dining room and prints it on a big Epson printer in the spare bedroom.
It may sound like a boring premise, but Simon makes it interesting with a variety of interesting angles and situations.
It's actually quite fascinating studying people's posture and body language when taking in information. What I took away from this was regardless of age, race, economic success, etc. reading is a pure human activity like laughing.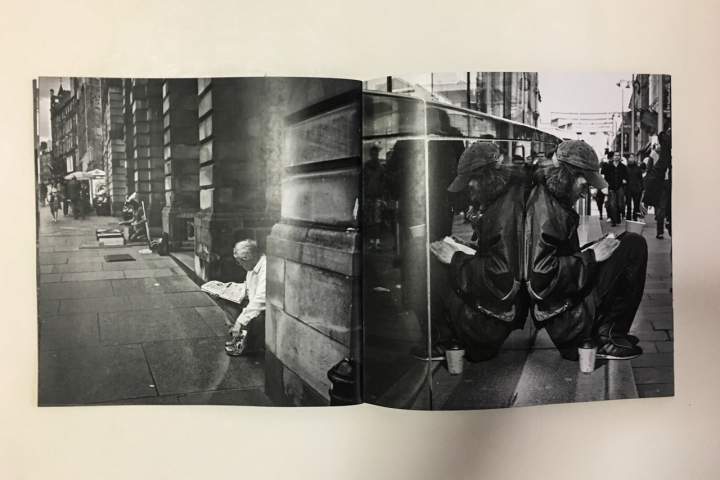 Volume 1 of 5, you can snap them up over at http://fistfulofbooks.com/product/people-reading-volumes-1-5/
Gift Horse by Nich Kunz
With no solid plans and nothing he had to do, Nich Kunz went on a trip to visit friends and skateboard while traveling in Europe. This book of 12 photographs recaps the solo 3 month trip leading up to the Vladimir Film Festival in 2016.
The thick, glossy paper reminded me of old family photo albums as does the handwritten locations of each photo. You're not really getting a zine so much as an actual print.
While beautiful, there's a fond sadness in the images, a longing for something gained during the trip but just a memory on paper now.
You can check it out for yourself at http://josefchladek.com/book/nich_kunz_-_gift_horse
Thanks to all the guests for their submissions, it is a really cool thing to be able to share them all with you. And remember, this is open to everyone, all you need to do is send one to me. If you would like to have your zines or books featured then all you have to do is mail me. Hopefully there will be plenty more of you who want to get your books and zines out there to the world. Another instalment will be coming soon.
Thanks
Japancamerahunter