Get Featured: Martin Barratt
Martin shares with us his street work documenting a street carnival in the north of the UK. I like this one as it reminds me of the town I grew up in back home. Check it out.

I'm a photographer working mostly in the North West of England, I shoot a bunch of different subjects from live music to lots of street photography.
The vast majority of my street work is on 35mm. There's something about the experience of using film on the street that feels very right.
(I'm not anti digital at all, I use it a lot, I just enjoy the whole process of shooting street on film).
The project:  Every city has one of those streets where the shops and the people have a little more "character" than most,
In the city where I grew up, those shops range from diving equipment to classic vinyl, comic books, second hand goods, tattoos, world food, costume hire, a pair of "adult" shops and probably anything else you could possibly imagine.
Each year they hold a street carnival, which I've enjoyed photographing for the last couple of years.
I'm currently releasing the photos from these events as an ongoing project on my blog.
The street carnival photos are up at http://blackxlist.tumblr.com/tagged/brook-street-carnival  and more are being added almost every day.
Releasing the photos in this way is as much a part of the project as having taken them, I don't want to have just dropped a ton of photos online in one go, I think the subjects of each shot deserve their own moments.
Thanks
Martin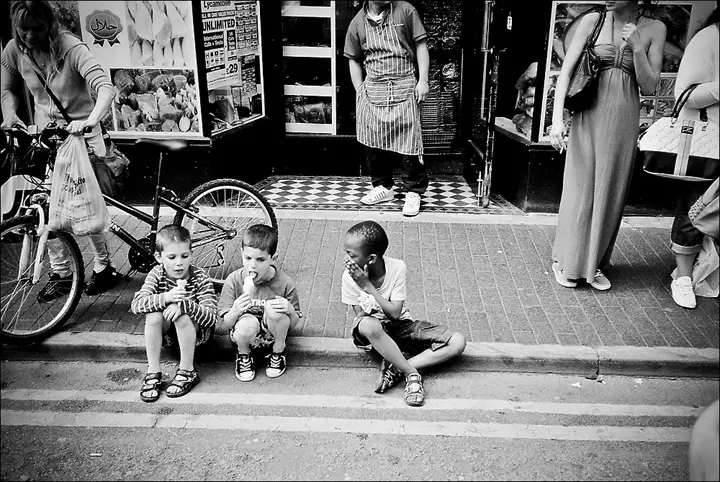 Thanks for sharing this project with us Martin. My hometown had the same kind of street, Parsons Street. It's all Greggs and Topshop now.
Come on, share with us what you have and get yourself featured.
Click on this link and send in your project/work: Get Featured. *I am looking for mainly projects, not individual images*
Oh, and click here to see a few of the photographers that have been on the site before https://www.japancamerahunter.com/?s=featured
Please make sure you come and comment. Polite and constructive critique is welcome, offensive and disrespectful comments will be removed.
Thanks
JCH