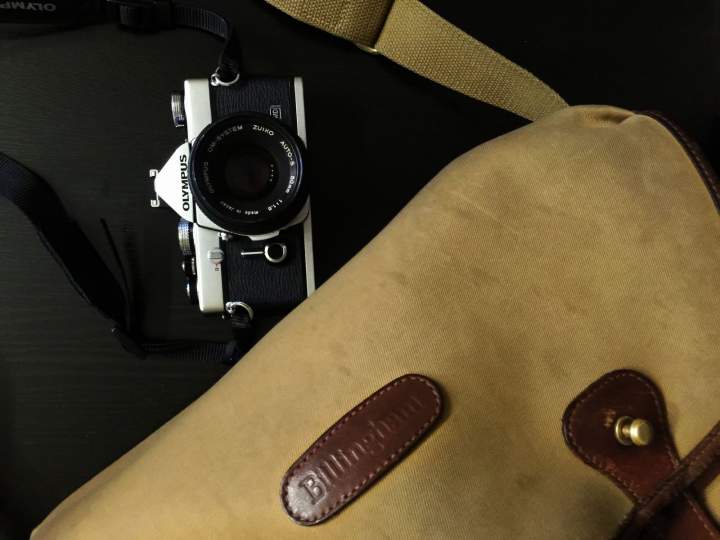 In your bag No: 1348, Wilfred
Wilfred has a very serious GAS addiction. And he shares his bag and his collection with us today. You never know what you are going to get with 'In your bag', one day it is thrift store cameras, the next custom made collections. Check it out.
I started shooting photos and developing all these GAS around 10 years ago.
First I got myself a Casio EXILIM EXP700, a 7 megapixel camera which was considered a lot in that era. And among relatives thats a very good camera already.
I tried to play with it most of the time. It served until one day I lent it to my relatives and they drowned it. The camera still works today (it starts but you can never shoot a photo with it).
I was very upset with it so I keep it in my collection. Then I still stuck with Casio and got a Z1000…something like that. It was very compact and I quite like it. Of course quality-wise it's not up to par.
So after getting my first job, I got myself a Canon 7D Mark I and a Canon 50mm F1.2. And the GAS was at its budding stage.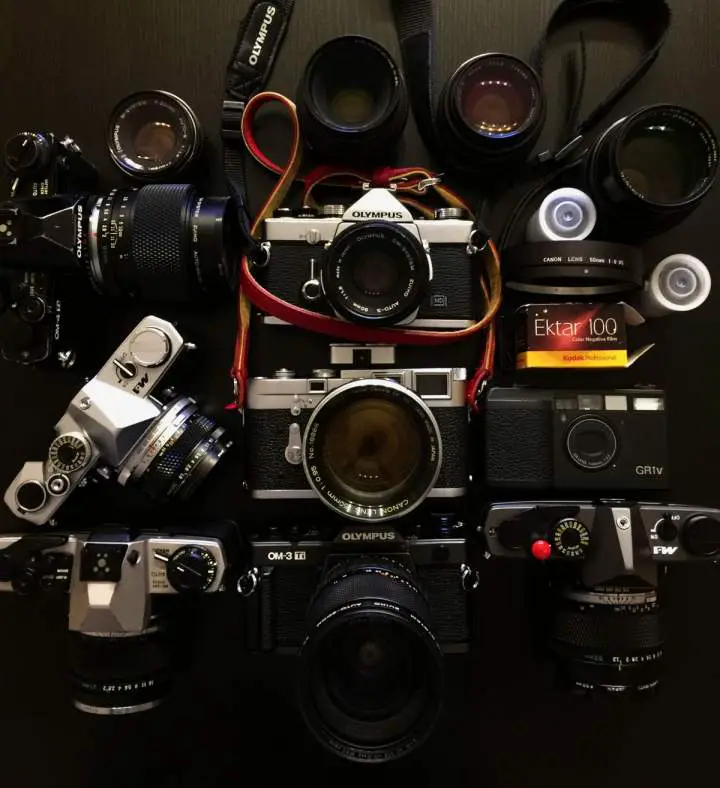 Within the past six years, I slowly got some gears and sold some. And with the new era of mirrorless cameras, I got myself an Olympus EP2, which further promoted the GAS. I got quite a lot of lenses, Voigtlander 25 F0.95, Panny 20, 7-14, 75 F1.8 and 100-300, and of course I upgraded to the OMD EM5 I. These are all gears that I loved and I still keep the EP2, OMD and the Panny 20. The 20 is a real gem.
Then I started the journey to Full Frame cameras. I got the 5DIII and the lensporn 85 F1.2L II. Now that's when the GAS slowly spinned out of control.
I carried a camera with me from that day onward.
These few years, I tried to shoot film as I love the feeling of shooting with film cameras, and the fact that the mechanical shutter and ergonomics. Among the many film cameras out there, I had no idea why I chose the Olympus. Perhaps affected by the vintage look of the EP2 and OMD. I wanted a Leica so badly, but I couldn't afford one at that time. So I went for the OM. And the GAS REALLY BECAME SO SERIOUS.
It started with the OM1N. A camera that I love! It's still with me.
Then I got my hands on some of the OM series. I remember it was the OM 50mm F1.2, then 85 F2, 35 F2, then the 55mm F1.2, 100 F2, 90 F2 and the 21 F2.
Then the bodies, the OM4Ti, the M-1, the OM3Ti and the 35-80mm (The final glory of the OM-series). And the latest acquisition from Bellamy (The M-1 Titanium Repainted by Kanto Camera) Great stuff!
The love with the OM made me completely addicted, I started to hunt for M-system items, and I got myself one weird M-SYSTE 55mm F1.2. A 55mm F1.2 which is considered rare among the M-system version lenses. And to be honest, rarer for the very cautious Japanese to let a misengraved lens get out of the factory line.
It's a bit of a luck or fake. I have no idea on that. But that's one lucky encounter.
I have sold most of my M43 gears, and some items that I don't use. And got myself a GR1V. Perhaps the best camera to bring along as it feels nothing in the pocket but so good in terms of the quality.
A few months back, I got myself an M3 with the Canon dream lens in a pretty lovely serial. I love it, again not sure if it's fake. But that brings me some new experience in shooting with rangefinder. Prices of Leica gears can help lower my GAS. Hopefully. But it brings me targets as well. I hope one day I can go for a Noctilux and a nice BP camera.
Now my everyday camera is the Sony A7RII with some Canon glasses. The 24-70 F2.8 LII and the 70-200 F2.8 L II.
I don't shoot good photos but I enjoy the process of taking records of my daily life, and the feel to hold the cameras. Happy shooting everyone!!
 Cheers everyone,
Wilfred
Thanks for sharing your gear with us, Wilfred. It is nice to know that these cameras get some use and don't just sit in a showcase.
Keep them coming folks, we need more submissions, so get your bag on Japancamerahunter.com
Send me a high resolution image of the bag. Optimum size is 1500 across. Please ensure there is a bag in the shot, unless you don't use one. The more you can write about yourself the better, make it appealing and tell us a story. Snapshots of your gear with a camera phone and no words will not be featured.
Oh and don't forget your contact details (twitter, flickr, tumbler et al). Send the bag shots here. Please understand that there is a long wait now as there is a backlog of submissions. Not all make the cut, so make sure yours is funny/interesting/quirky. And please make sure the shot is of good quality, as the ones that are not do not go up.
Cheers
Japancamerahunter