In your bag 1009, Dan K – Umbrella Movement – Hong Kong Democracy Protests
Dan shares with us an important bag. The protest that are going on in Hong Kong now have the whole world watching as to what China's reaction will be. Dan shares with us not only a bag, but scenes from the movement. I hope that Dan and all the people in Hong Kong are safe and that China listens to the will of the people.

This is an unusual bag, as I put it together with a special situation in mind: covering the pro-democracy protests in Hong Kong. On the night in question, I was advised that things would likely kick off and the riot police had already use tear gas and pepper spray on a previous night. Hence, my bag was packed with chaos and police action in mind.
My bag was kept deliberately light. The system was built around my Sony A7R for low light performance under the street lights. The lenses however were selected for their balance of quality, aperture, but also lightness and low cost. There was no sense committing too much high level gear that would get probably get trashed. I went with Nikon lenses as I was planning to shoot the late afternoon with Tri-X, but departed late and left the Nikon FG SLR at home.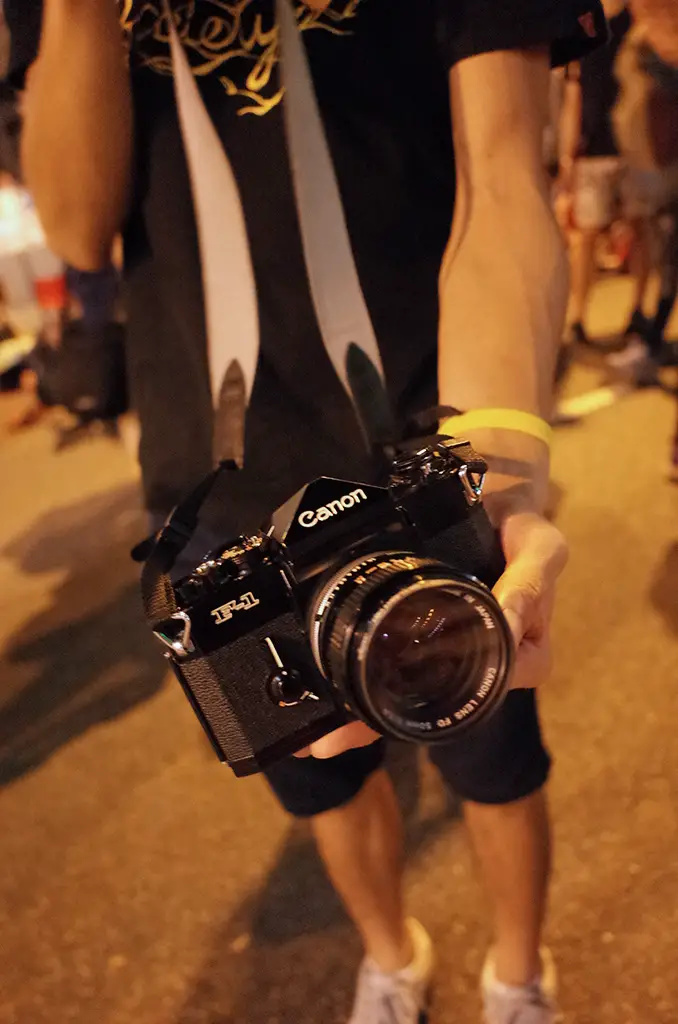 It turns out that not everyone was shooting digital after dark and I came across one citizen protester sporting a Canon F-1, though I didn't see him shooting much and I don't think he could without pushing his film very high, as I was metering about 1/60s at 3200 ISO and f/2.8. It's a testament to how well film is coming back among our younger generation that some people chose to bring their film cameras to a protest.
This is one situation that calls for flash and/or high-end digital. I was taking lots of night landscapes of the crowds and that precluded flash. The ideal lenses were the Nikon Series E 100mm 1:2.8, Nikon Series E 50mm 1:1.8 and Tamron 17mm 1:3.5. Prime lenses made sense, as I couldn't get the same quality, focal range length and low light performance out of a zoom lens. I needed this range, from 17mm to 100mm, to capture the range of situations encountered in a night crowd of such proportions.
My backup was a Ricoh GR for fast moving close ups.
Gassing the city's unarmed and peaceful kids backfired on the authorities and our middle classes came out en masse, with many bringing their kids. The student movement was exemplary in their behaviour, well organised with first aid and supply stations well stocked by donations from the public.
There were even racks of umbrellas for people to take in case it rained or the police decided to over do it again. However, given no excuse to get heavy, the police kept their distance and my smoke hood saw no use.
This time, gear took a second place to actually being there.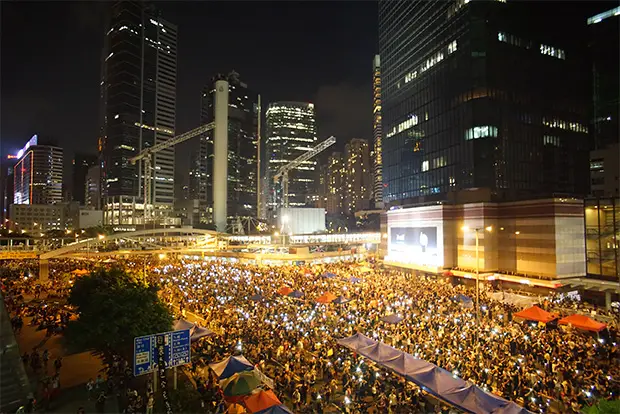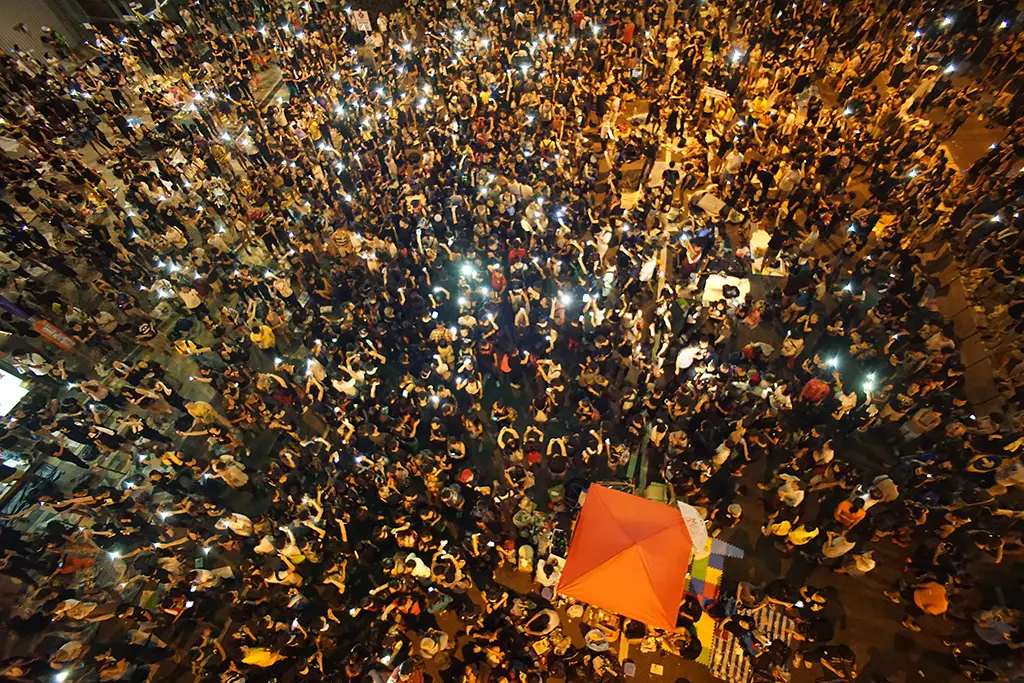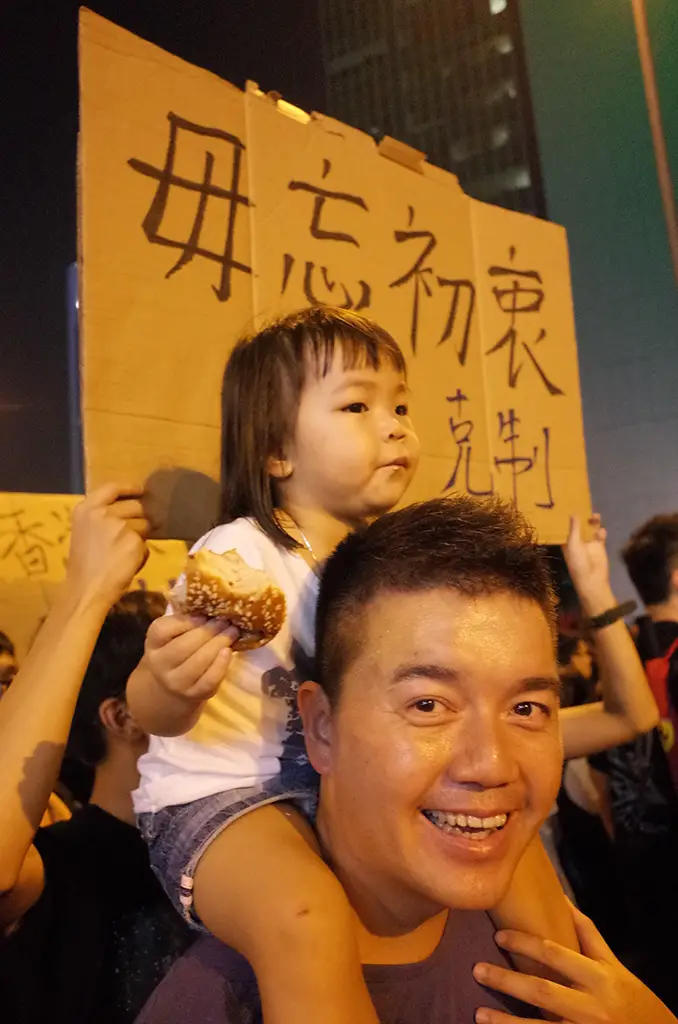 Text and copyright Dan K. Photos may be reproduced with attribution.
You can see more of Dan K's work and articles by following these links.
Tumblr
Twitter
He has a number of 'In your bag' shots
You can read all of Dan's other articles here
Thanks for sharing this with us Dan. I hope you and yours are all safe.
Check out the links and make sure you come and comment.
Keep them coming folks, we need more submissions, so get your bag on Japancamerahunter.com. Send me a hi resolution image of the bag (please make sure it is horizontal, 720px across is optimal) and its contents, with some details about yourself and what you shoot. Oh and don't forget your contact details (twitter, flickr, tumbler et al). Send the bag shots here. Please understand that there is a long wait now as there is a backlog of submissions. Not all make the cut, so make sure yours is funny/interesting/quirky. And please make sure the shot is of good quality, as the ones that are not do not go up.
Cheers
Japancamerahunter