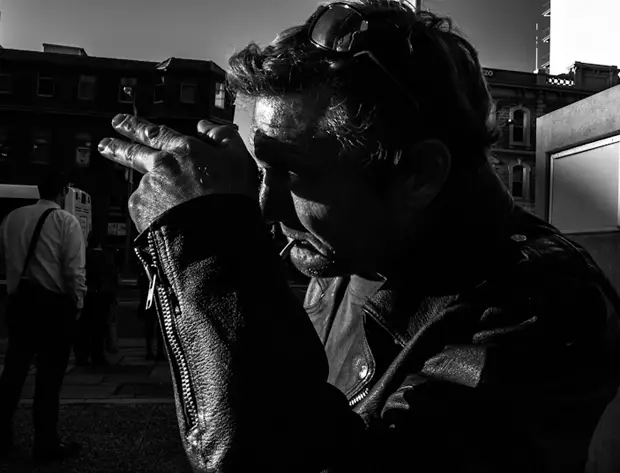 Featured photographer, Jonathanvdk
I have been following the work of Jonathan for a long time now, I cannot remember when I discovered his stuff on flickr, but I was immediately drawn to his up close and candid street photography. Let's see if we can learn a little bit more about Jonathan and his work.

Hi, thanks for being on JCH. Could you tell the readers a little bit about yourself.
Firstly, thanks for having me featured on your site! My name is Jonathan and I'm a photographer living in Adelaide, South Australia. I shoot commercially but also a lot of street/personal projects.


How would you describe your style of photography?
Hard question to answer, as I'm still developing my style and how I define myself as a photographer. Some adjectives that may describe me could include raw, messy, dark, engaged, loose, open, etc. I think it's just easier to let the photos speak for themselves.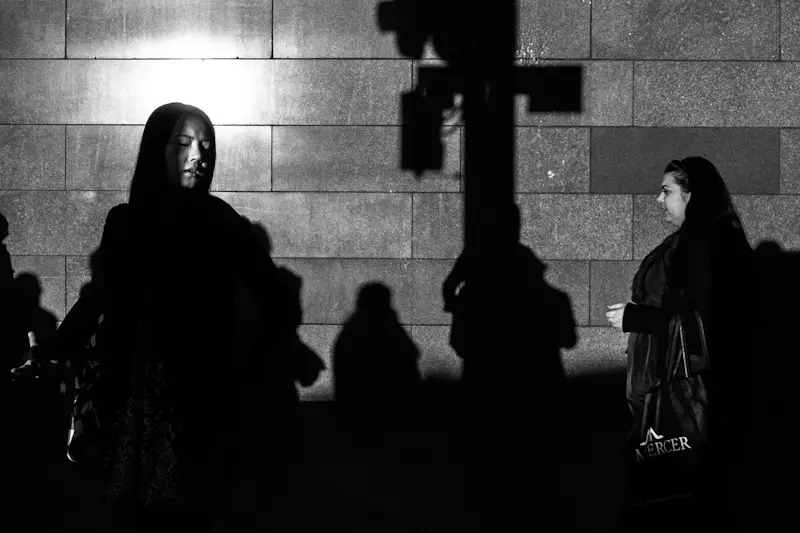 Do you have a method when you are shooting? Or is it a more spontaneous thing?
I like to shoot with an idea in mind or at least have some sort of reason to shoot. Its hard for me to go out on the streets and think "let's get a nice photo today" unless I have some sort of target. Obviously on the street or with doco type stuff you can't plan the image, but I want to be ready to capture a moment that will fit with my story or idea.


If your photography had a voice what do you think it would be saying?
I think it all depends on the subject and the edit. I'm trying hard recently to shoot stories that say something rather than just single images. So it depends on how the story develops as to what it says. And then, its also on the audience to work out for themselves what the work is saying to them.


Where would you like to see your photography develop in the future?
In regards to my personal work, I would like to develop more long-term projects and publish a book.


Do you have any upcoming projects that you would like to share with the readers of JCH?
I'm shooting a street project at the moment that I'm basing on religion. The direction of it is a little unclear at the moment and I'm open to it changing paths. I would like to have a small book printed of this project when it's complete.
I have also been shooting a project on surfing for the past 2 years. More for fun than anything!


Could you tell the readers what photographers inspire you?
It changes quite often actually! While I was living in Tokyo and getting into street photography, Daido Moriyama was a strong inspiration. Trent Parke is an inspiration for his story-telling ability and I was lucky enough to attend a Magnum workshop with him as my tutor this year. Plus he's just a nice, down-to-earth guy which helps!
There's a Serbian photographer called Boogie who has probably been my favorite photographer since I started getting into photography. His projects are extremely interesting and I love his loose style.
My inspiration from photographers isn't just only to do with their actual images, but their thought process, how they shoot, their demeanor etc. For example, Jacob Aue Sobol, Jesse Marlow, Nagano Toyokazu, and Atget to name but a few.
Do you have any advice for people who are starting out or are struggling for inspiration?
As Parke exclaimed at the workshop "Shoot the shit out of it!" He didn't mean set your camera to 'high speed continuous' mode, rather shoot different angles, look up, look down, turn around and shoot back; totally exhaust a scene and then move on. And then come back again when the light is different!


Any messages for the readers of JCH?
Thanks for taking the time to read this and please check out some of my work if you have the time.
http://www.jonathanvdk.com/
http://jonathanvdk.tumblr.com/
http://www.flickr.com/photos/jonnytaise/
twitter: @jonathanvdk
Thanks for sharing your work with is Jonathan. It is a real please to be able to feature the work of photographers whose work I have admired for so long. I love the use of shadow and light pockets in your pieces.
Please make sure you check out Jonathan's links and comment on his lovely work.
Please remember that the images are reproduced with the kind permission of Jonathanvdk and may not be used or reproduced without permission.