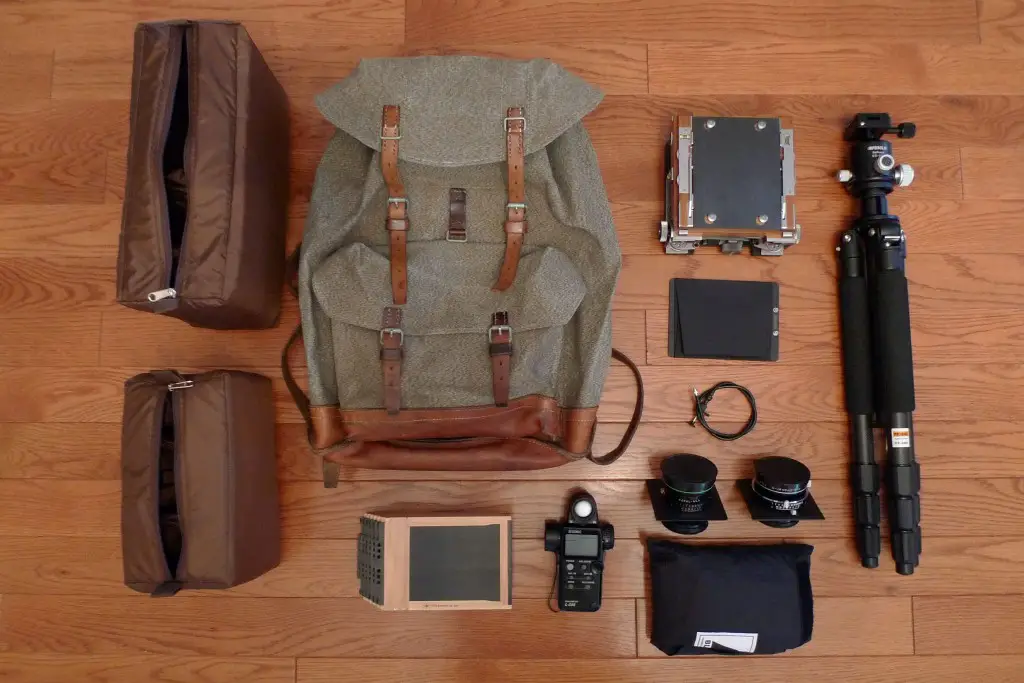 Bag shot number 2, and it is a cracker, hope you enjoy it
Well it seems that you all have no problem at all with showing me inside your bags. This is brilliant, keep them coming. I am hoping to do one a day if possible.
So, for our second bag-shot we have something really lovely. This is a really special and unique bag full of really nice gear. The bag belongs to 'Fernando Gomes Semedo' aka Nando.
He lives in a small Canadian town called Sault Ste. Marie, which lies in between Lake Superior and Lake Huron. Nando is actually Portuguese and tries to spend as much time as he can with family and friends in Portugal. He works as an educator with the Algoma District School Board and is crazy about photography.
I am going to let Nando tell you the rest, as he has a lot to say and can explain his gear better than I can, it is his after all.
My name is Fernando Gomes Semedo; aka Nando.
This kit is not at all my daily carry. I usually take a Leica M almost everywhere I go. Recently, I've ventured into the world of large-format photography. Unfortunately, none of my camera bags were large enough to carry my new 4×5 kit.
The camera is a Chamonix 045N-2 and I currently use two lenses; a 90mm APO-Grandagon-N wide-angle and a 210mm APO-Sironar-N short-tele. The camera's base is made of carbon-fibre so it is very light but remains very rigid. It is so light that I'm able to use a carbon-fibre tripod and ballhead designed for DSLR's and MF cameras. However, if I do not plan to walk a long distance with this kit, I take a heavier, more stable Berlebach tripod with a Manfrotto 410 geared head. I purchased the maple/carbon-fibre 4×5 film-holders from Chamonix along with the camera. These holders are the finest that I've ever seen and they're not too expensive relative to the lower-quality plastic holders. Also in the photo, there is a Chamonix folding viewer, Blackjacket focusing cloth, a Sekonic L-558R meter, and a sturdy Linhof cable-release. I also use a Rodenstock 6x loupe, which I forgot to include in the photo.
The bag is a classic Swiss Army rucksack made in 1961. These bags were made for the Swiss Army from after the Second World War up to the early 1970's. Until recently, this Swiss Army Rucksack could be found in army surplus stores for as little as $50. Now, they are getting hard to find and prices have increased dramatically.
I opted for this bag for two reasons. First, I found that current camera backpacks generally are not ergonomically sound for walking or hiking long distances. Second, backpacks made for hiking are not suitable for carrying cameras and with their brightly coloured fabrics, one sticks out like a sore thumb when using the backpack in a city. The Swiss Army rucksack, along with the custom-made camera inserts from Martilena, was the perfect solution. It is strong and comfortable for a hike in the country and it looks nice enough for regular use in the city. The materials and build-quality of this bag are first rate. It is made with a thick, water-resistant, salt-and-pepper canvas, it features leather straps throughout and has a very thick leather bottom. The bag has an ergonomic, aluminum frame in the interior and a support-strap along the bottom, which makes it very comfortable to carry even with heavy loads. The Martilena inserts are made to measure and are very nice. I find them superior to the Billingham inserts that I used previously. They are stronger than the Billingham inserts and one can easily stack them one on top of another. Since the Martilena inserts are made-to-measure, they fit perfectly inside the rucksack but I did leave a bit of room for a packed lunch and some small items.
This is a beautifully laid out and thought out setup and I am very happy to be able to feature it on the site. It is really interesting to see what people have in their bags and how they lay it out.
Keep them coming folks, get your bag on Japancamerahunter.com. Send me a hi resolution image of the bag and its contents, with some details about yourself and what you shoot. Oh and don't forget your contact details.
Cheers
Japancamerahunter