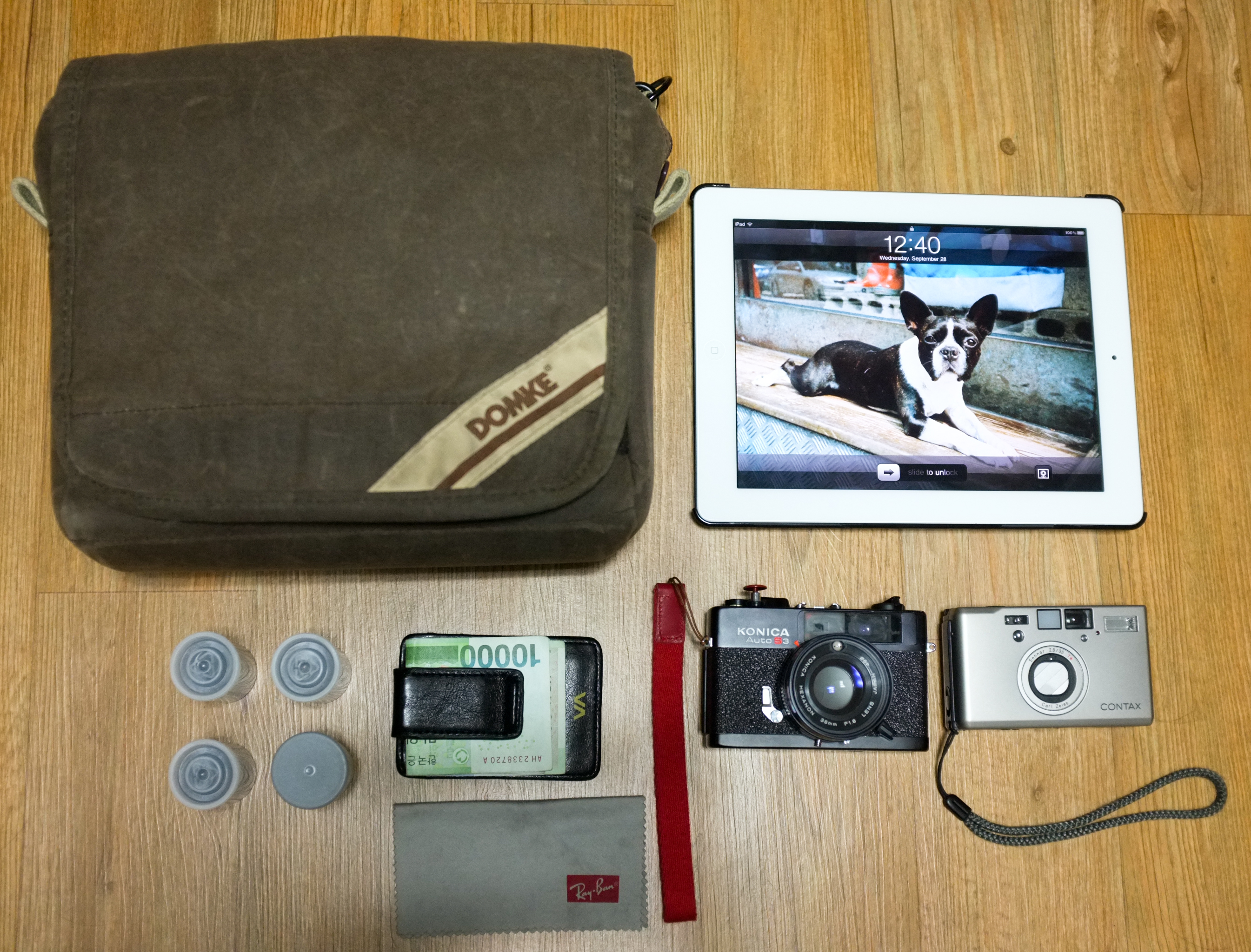 Here we have the very first 'in your bag' feature. Well done Ryan
Ryan Cabal is an American living in South Korea. He got into cameras because of the infamous Mijonju. He met him back in 2009 through making trick videos with a Japanese wooden toy called a Kendama. Back then, all Ryan had was a Nikon D40 that was tossed around in his backpack. Mijonju shared his contagious camera addiction with Ryan and he was hooked. Because of him, tokyocamerastyle, and Japancamerahunter…Ryan has about 8 cameras.
I'm planning on selling a majority of the little guys for a Leica. Ryan mainly shoots street photography.
Ryan's bag details:
Domke F-5XZ WaxWear
– Konica Auto S3
– CONTAX T3
– iPad2 or Moleskine
– RVCA Money clip
– Microfiber cleaner
– 3 rolls of Neopan 100 (expired)
– 1 roll of ISO 800 lomo film
Cheers for sharing with us Ryan, and well done for being the first. Great bag and great cameras.
Cheers
Japancamerahunter